Poranenie hlavy po páde tabule na londýnskom metre
14 Oct 2021 | Jaro Bernat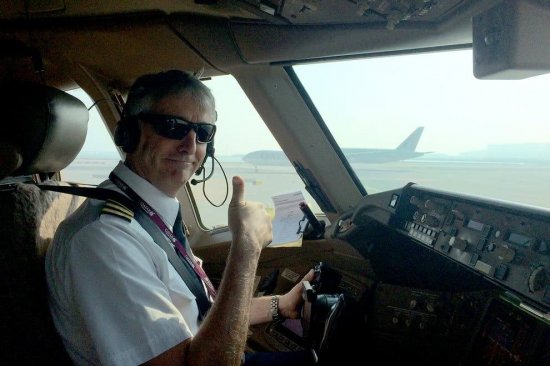 Klient našej kancelárie, pilot aerolínií, zázrakom prežil pád 20kg tabule z výšky 4 metrov. V auguste 2020 prišiel na stanicu so svojou manželkou a 6-ročnou dcérou. Práve spolu prekročili vchod stanice. Tabuľa sa z ničoho-nič uvoľnila a padla na hlavu klientovi. Údržbár, ktorý sa tabuľu pokúsil chytiť, odskočil.
Nebezpečnú tabuľu niekto formálne nahlásil niekoľko týždňov pred úrazom. Nik zo zodpovedných však nekonal: tabuľu nechali tak a dokonca miesto v blízkosti tabule neohradili. Za ten čas popod tabuľu prešli tisíce ľudí.
Klient si úraz nepamätá. Pozrel si ho až z kamerového záznamu. Zato manželka a dcéra utrpeli vážny šok. Manželka sa vyjadrila takto: "Krv sa mu valila z hlavy a po celej tvári. Myslela som si, že je mŕtvy, keď ležal nehybne na zemi. Kričala som o pomoc. Údržbár z miesta odišiel bez slova. Dcéra behala okolo svojho nehybne ležiaceho otca."
Klienta z nemocnice prepustili po 5 dňoch. Početné testy a skeny nepotvrdili vážne poranenie mozgu a ani poranenie chrbtice, čo ošetrujúci lekári považovali za zázrak. Po čase sa však ukázalo, že k nejakým poraneniam hlavy predsa došlo. Klient mal závrate, poruchy pamäte a trpí depresiou a únavou.
Klient hovorí: "Som veľmi naštvaný za to, že moja dcéra musela byť svedkom takejto hroznej udalosti. Keď som si pozeral kamerový záznam, videl som ako okolo môjho tela pobehovala úplne vystrašená – je to pre rodiča neznesiteľný pocit. Ľaká má predstava, že keby bola tabuľa padla na dcéru, bola by na mieste mŕtva. Som rád, že sme nažive.
Som znechutený z toho, že dodnes žiadna zo zodpovedných strán neprijala právnu zodpovednosť za to, čo sa stalo. Nezaujíma má, že operátor metra Transport fór London si myslí, že údržbárska spoločnosť Engie je na vine. Je jasné, že pád tabule som nespôsobil ja. Naše životy sa v momente zmenili. Toto sa už nesmie zopakovať."
Klient pracoval ako pilot a inštruktor pre Qatar Airways. Keďže mal následkom úrazu závrate, okamžite ho aerolínie vyhodili. Prišiel o prácu, ktorú miloval a tým samozrejme o slušný príjem. S pomocou intenzívnej terapie sa klient zotavil dostatočne dobre k tomu, aby sa opäť začal uchádzať o prácu pilota – musí však očakávať, že bude zarábať podstatne menej ako doteraz.
Klient si okrem iného nárokuje bolestné (t.j. čiastku za samotné zranenia, bolesti a nepríjemnosti), náhradu ušlej mzdy k dnešnému dňu aj náhradu ušlej mzdy, ktorú utrpí v budúcnosti.
Naša kancelária zastupuje klientov, ktorí utrpeli ľahké aj veľmi vážne zranenia s trvalými následkami.
Pán Jaro Bernat ako zástupca Slovákov, v spoločnosti Osborne's Solicitors bol profesionál ale aj priateľ . Kedykoľvek vysvetlil všetok právny žargón a vďaka tomu bolo situácii oveľa ľahšie porozumieť. Najmä v ťažkej dobe Covid -19 bol Jaroslav viac ako poradcom. Strávil so mnou veľa hodín telefonickými konzultáciami nielen o mojom prípade. Rovnako dôležité je, že aj jeho kolegyňa, ktorá ma priamo zastupovala bola prístupná keď som potrebovala jej názor alebo radu. Po úspešnom ukončení môjho prípadu by som ju bez váhania odporučila každému, kto by potreboval pomoc v prípade úrazu V UK.

Advokát mal nápomocný, profesionálny prístup pri riešení prípadu. Odlišnosť riešenia v UK bola konzultovaná, vysvetlená. Prípad bol poriešený podľa očakávania. Ďakujem a doporučujem túto advokátsku kanceláriu.

V prvom rade by sme chceli podakovat Panovi Bernatovi ze to za nas dotiahol do finalneho konca. Velmi profesionalna a diskretna advokatska poradna odporucam vsetkym.