GP Negligence claim leading to fatality successfully settled
6 Jul 2022 | Elline Demetriou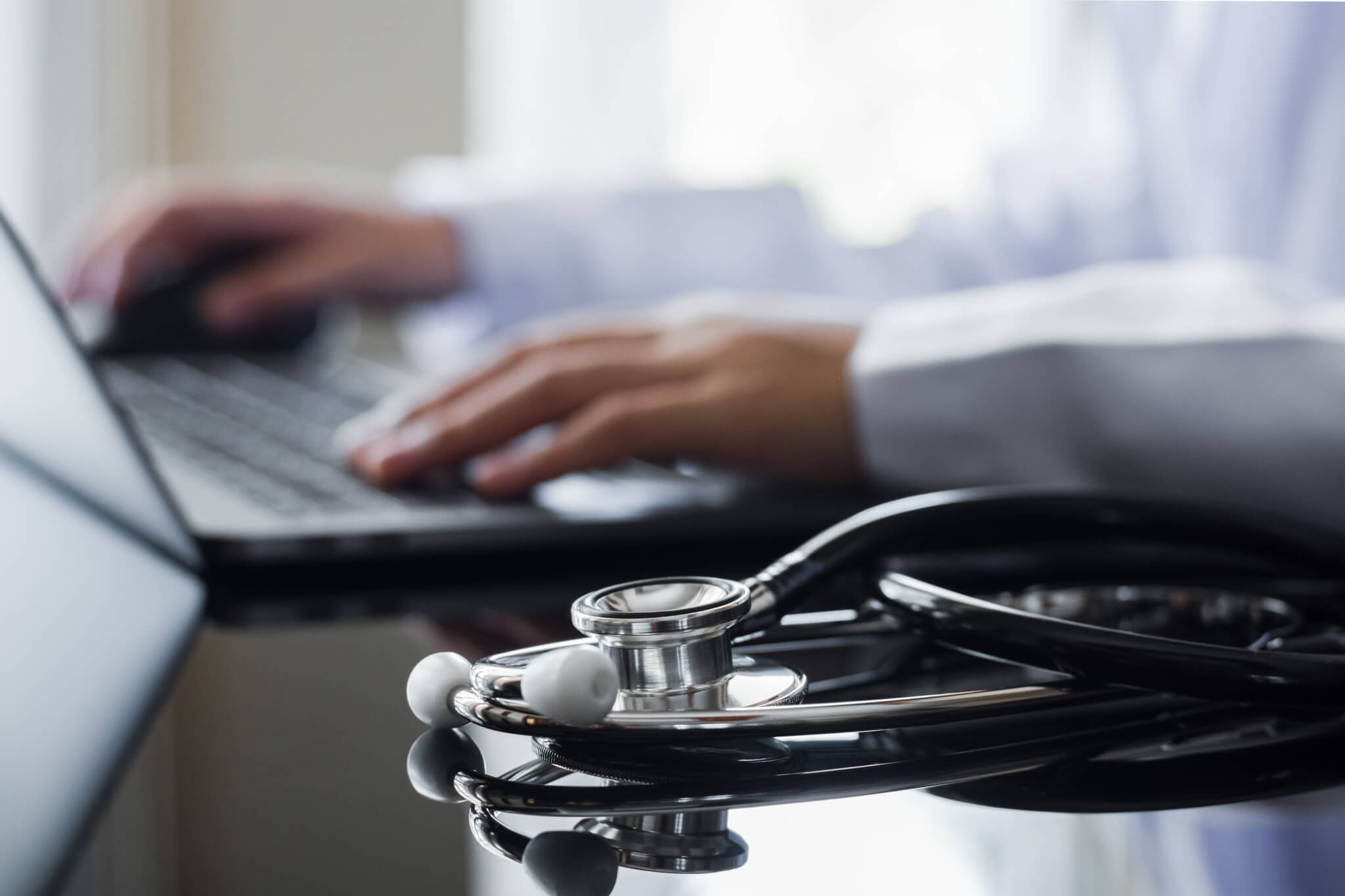 Osbornes acted for a Claimant who brought proceedings on behalf of the estate of her late son, X, relating to negligent treatment from several GPs at his GP practice.
X was a type 1 diabetic and had been diagnosed in January 2008. X was taking repeat insulin prescription to control his diabetes. X's diabetes was being monitored and managed by his GP practice.
In July 2020 X became unwell and had a telephone consultation with a GP. He described a 4-week history of symptoms of reduced appetite, fatigue and breathlessness along with episodes of shivering. He was advised it was likely he had suffered from COVID-19 and he was now experiencing post-viral symptoms. He was advised to check his temperature and oxygen saturations over the weekend and to notify the practice if his oxygen levels dropped.
Around 7 weeks later, X had a second telephone consultation but this time with a different GP. He described significant breathlessness and fatigue and requested blood tests, which were ordered. X attended the GP Practice 8 days later, on 24 September 2020, for a diabetic review and bloods were also taken for testing. X's blood test results were reported as abnormal the following day requiring X to be contacted. The lab requested that the blood test be repeated for blood glucose levels and a full blood count but no reason was given for this at the time. X was re-booked to attend the practice for repeat blood tests on 8 October 2020.
X had a third telephone consultation with a different GP on 30 September 2020. By this time X had deteriorated and he suffered from severe fatigue, dizziness and vomiting. X was requested to attend the GP practice for a face-to-face appointment 2 days later. X did not attend the appointment and was sadly found deceased on 3 October 2020. X's primary cause of death was hyperglycaemic keto-acidosis and diabetes mellitus.
The allegations against the GPs included but were not limited to:
failure to take account of X's chronic type 1 diabetes;
failure to offer a face-to-face appointment;
failure to take an adequate history and to provide adequate safety netting advice;
failure to arrange urgent repeat blood tests;
failure to consider a differential diagnosis.
The Defendants denied liability however Osbornes Law persisted with our arguments and challenged their response and their grounds for denial. The Defendant subsequently put forward a settlement offer and following negotiations Osbornes Law successfully settled the claim for the Claimant within 9 months from the date of instruction.
To speak to a specialist medical negligence lawyer, contact Elline Demetriou or complete an online enquiry form.
Contact Elline Demetriou today
Email us Send us an email and we'll get back to you
Ben Posford leads the catastrophic injury team and regularly represents claimants in neurological injury and fatal accident claims. He also has a niche specialism in claims involving cauda equina syndrome.


Stephanie Prior is head of the clinical negligence department at Osbornes Law. She acts on a wide range of issues, including claims for brain injuries sustained at birth and delays in diagnosis. She frequently represents clients in fatal claims involving surgical error.


"Stephanie Prior is very empathetic and practical, she gets to the heart of a case quickly."

"Stephanie Prior is highly respected in the marketplace, with a great wealth of experience, superb judgment and medical knowledge that is second to none."

"Stephanie has always shown great judgment and common sense whilst building valuable relationships with her opponents."

"Stephanie Prior is a standout solicitor."

"Stephanie Prior is an experienced lawyer with immense knowledge of her specialism, which allows her to run her cases with strategic precision."

"Nicholas Leahy works extremely hard and understands the commercial sensitivities of clinical negligence litigation."

"Stephanie knows her way effortlessly around any clinical negligence issue and has a great strategic mind."

"I know [we have] expressed our appreciation, but I also wanted to thank you for all your hard work, time and patience in pursuing mum's claim through to a successful outcome - your kind and professional approach was genuinely appreciated."

Excellent service from Osbornes throughout on a difficult clinical negligence claim. Nicholas Leahy who handled the claim was responsive and professional throughout, while also providing pragmatic advice and clear drafting.

Working with Osbornes Law was the best decision I could have made. Nick was really attentive to my issue and did a very thorough job. He truly made the process headache free! Highly recommend them.

Nick Leahy has been my Solicitor throughout this journey and has been absolutely amazing; kind, approachable and extremely supportive... Through some dogged determination by Nick we achieved our goal without having to go to trial. I cannot thank Nick, Stephanie and all of the team at Osbornes highly enough for achieving a very favourable settlement, the outcome of which will make a huge difference to myself and my family.


"May I take this opportunity to thank you for your patience and true compassion in yet another very tough year of representation on the behalf of my wife. I certainly must say you did it all with amazing stamina and positivity which regenerated my self-esteem…. You honestly eased the pain and I can see a healing process ahead."

Stephanie has developed a particularly strong reputation for her handling of birth injury claims, as well as cases concerning surgical negligence and delays in surgery.

"An excellent firm which achieves fantastic outcomes for clients."

"Stephanie Prior takes on complex cases and gets excellent results. She has a background in medicine which serves her clients well and is a realistic but tough litigator."

"Stephanie Prior is hugely dedicated, adored by her clients, tenacious, efficient and extremely knowledgeable."

"Stephanie Prior is very good with troubled clients and is easily able to make them feel at ease."

"Stephanie shows sensitivity and deals with things in an understanding way."

Osbornes provides a very intimate and personal client service which is increasingly rare in this sector.

The lawyers in the team are highly experienced and will drive cases very hard on behalf of their clients.

"Stephanie Prior has a realistic attitude to the complexities of the cases. She wins the trust of her clients and goes the extra mile to ensure they get the best outcomes."

Stephanie's background in medicine gives her an ability to read between the lines where medical records and expert evidence are concerned and is a great asset.

"Her knowledge base is second to none and her understanding of the litigation process stands out, as does her ability to work collaboratively."

"Stephanie Prior... manages a varied caseload, including obstetric claims, child and adult brain injury cases and fatal and non-fatal spinal cord injury cases."

"Stephanie is experienced, knowledgeable of all aspects of clinical negligence work, and strategic in running cases."

"Key team members include the approachable, compassionate and efficient Stephanie Prior."

"Solid personal injury practice well equipped to advise on high-value and high-profile claims arising from fatalities and severe head and spinal injuries."

"Stuart is also very experienced in advising on fatal accidents and workplace accidents."

"The team were extremely professional in putting my needs first. There was a joined-up approach to catering for the client, and all lawyers involved were briefed and constructive."

Stephanie Prior is always very professional and kind. Highly recommended.

Quite simply excellent, with a highly competent and well-rounded team. They understand complex medical litigation and have been our lifesavers, and we will always owe them our immense gratitude.

Stephanie Prior is 'very warm' and 'caring', and an 'exceptional professional'.

Stephanie Prior continues to receive widespread praise from clients, who state that she explains the legal aspects of the case very clearly, and she is also a caring person who handles cases on a personal level.

Stuart Kightley is praised for his expertise in catastrophic and fatal claims. Clients say he is very impressive, in terms of both his experience and his management of the personal injury team.