Wypadki Samozatrudnionych W Rolnictwie
10 Oct 2021 | Barbara Wojno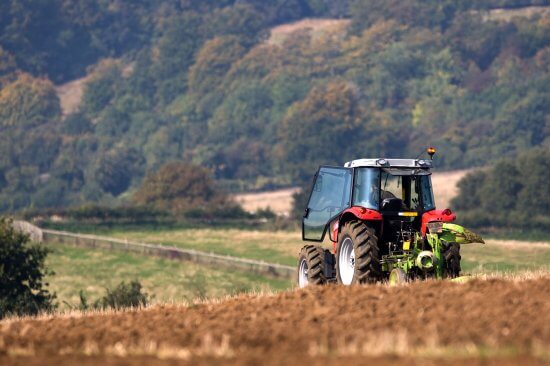 Praca w rolnictwie stanowi niebezpieczną branżę pod względem wypadków w Wielkiej Brytanii, a według raportu Health and Safety Executive 2020/2021 liczba zgonów w gospodarstwach wzrosła o prawie 80% w 2021 r., co czyni rolnictwo sektorem o najgorszym wskaźniku śmiertelnych obrażeń wśród pracowników we wszystkich głównych sektorach przemysłu.
41 osób zginęło w wypadkach związanych z gospodarstwem rolnym w ciągu ostatnich 12 miesięcy, co odpowiada prawie jednej osobie ginie tygodniowo podczas pracy w rolnictwie w Wielkiej Brytanii.
W większości przypadków osoby odpowiedzialne za zatrudnianie pracowników jako samozatrudnionych pomijają wszelkie niezbędne środki ostrożności i narażają swoich pracowników na poważne urazy i choroby.
Pod względem zgonów pracowników w latach 2020/2021 odnotowano najwyższą w ciągu ostatnich 5 lat liczbę zgonów osób samozatrudnionych. Nie jest to wcale zaskakujące, ponieważ w większości sytuacji osoby samozatrudnione nie mają wielu praw pracowniczych przyznawanych pracownikom stałym. Często reprezentujemy klientów samozatrudnionych i w większości przypadków argumentujemy za naszymi klientami, że powinni oni być zwykle uważani za pracowników, niezależnie od tego, czy są traktowani jako samozatrudnieni dla celów podatkowych i ubezpieczeń społecznych, jeśli ich warunki pracy są zgodne z umowę o pracę (pracują w uzgodniony sposób, tylko dla tego przedsiębiorstwa, są pod kontrolą rolnika/pracodawcy i korzystają z narzędzi i materiałów dostarczonych przez rolnika/pracodawcę).
Każdego roku statystyki te odzwierciedlają potrzebę przypominania rolnikom i pracodawcom, aby dążyli do utrzymania dobrych standardów BHP, ponieważ stanowi to fundamentalny wymóg zrównoważonego biznesu rolnego. Ocena ryzyka powinna dokładnie przeanalizować, co może potencjalnie wyrządzić szkodę ludziom, aby można było podjąć decyzję, czy podjęte są wystarczające środki ostrożności, czy też należy zrobić więcej, aby chronić ludzi na tyle, na ile jest to "rozsądnie wykonalne". Bardzo ważne jest, aby brali pod uwagę każde potencjalne zagrożenie i jasno określili, kto może zostać poszkodowany, mogą to być pracownicy, pracownicy dorywczy, członkowie społeczeństwa, kontrahenci, a nawet własna rodzina. Szkolenie w zakresie stosowania środków ochronnych, takich jak osłony maszyn, ŚOI i bezpieczne metody pracy jest niezbędne, ale przez większość czasu pomijane przez pracodawcę.
Pozostawienie ciężko rannych może być druzgocące dla poszkodowanego pracownika i dla osób opiekujących się kimś z poważnymi obrażeniami. Chociaż rolnictwo ma reputację niebezpiecznego przemysłu, nie oznacza to, że pracodawca może być bardziej zrelaksowany, jeśli chodzi o zdrowie i bezpieczeństwo, uważamy, że powinien być jeszcze bardziej ostrożny. Jeśli doznałeś wypadku w rolnictwie skontaktuj się z nami.