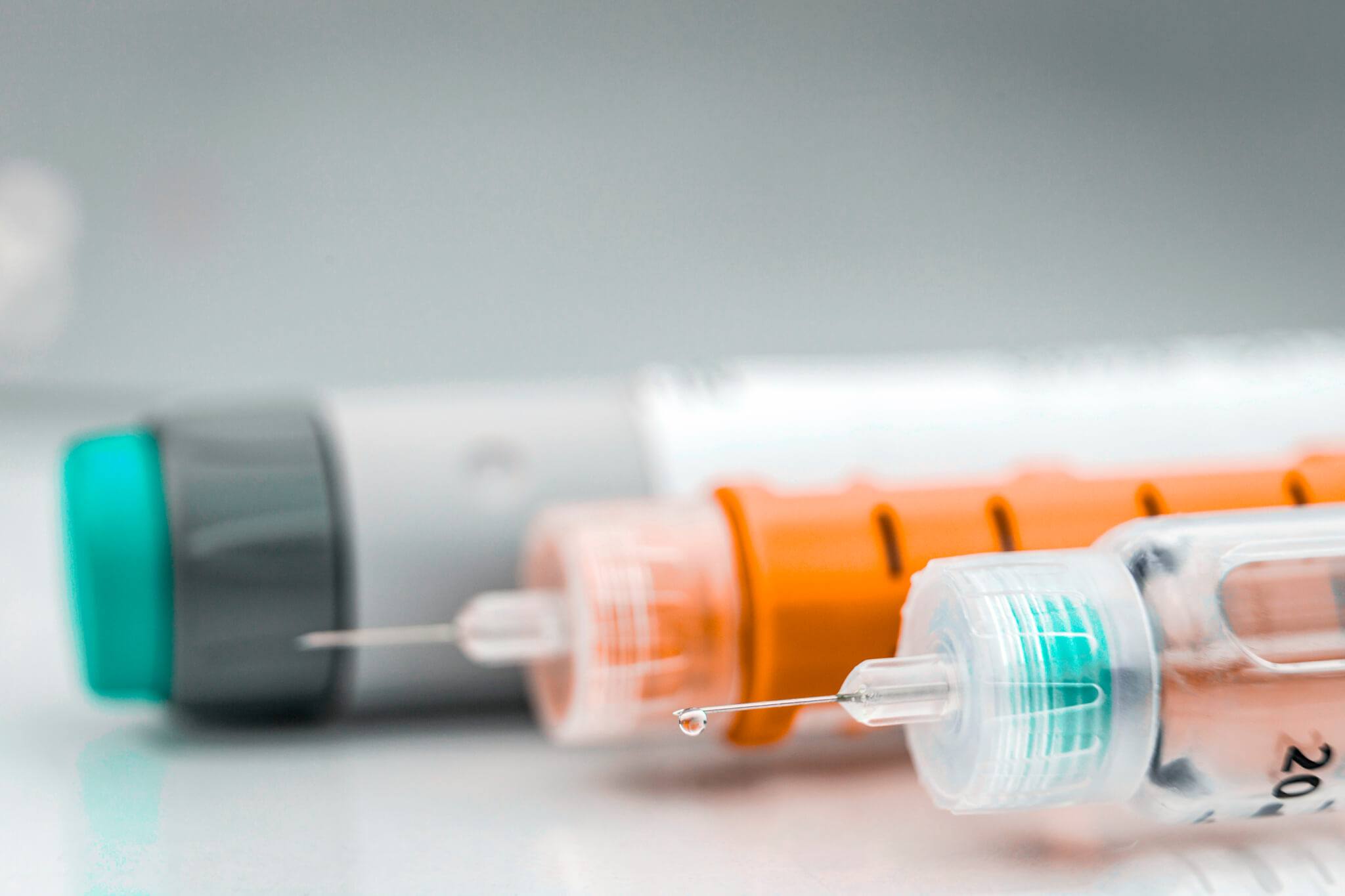 Pilna Pomoc! Zadzwoń 0204 502 9598
Sto lat temu insulinę po raz pierwszy zastosowano w leczeniu 14-letniego chłopca umierającego na cukrzycę typu 1. Sto lat później osoby z cukrzycą typu 1, a niektórzy z typem 2, wstrzykują sobie insulinę, aby opanować swój stan.
Insulinę należy podawać bezpiecznie za pomocą wstrzykiwacza do regulacji poziomu glukozy we krwi. Należy podać odpowiednią ilość, ponieważ podanie zbyt dużej ilości insuliny osobie z cukrzycą spowoduje hipoglikemię, która może być bardzo niebezpieczna, jeśli nie będzie właściwie leczona.
HSIB (Healthcare Safety Investigation Branch) niedawno zbadał podawanie insuliny o wysokiej mocy w szpitalach w ramach krajowego raportu. Dotyczyło to 73-letniego pacjenta z cukrzycą typu 2, który stosował insulinę o wysokiej mocy, która była 5 razy silniejsza niż większość insulin importowanych z USA. Podawano ją za pomocą wstrzykiwacza i stosowano, ponieważ pacjent potrzebował dużej ilości insuliny, aby podać ją w mniejszej dawce. Po przyjęciu do szpitala z przyczyn niezwiązanych z cukrzycą, pacjentowi pobrano insulinę z wstrzykiwacza za pomocą strzykawki i wstrzyknięto pacjentowi igłę, w przeciwieństwie do wstrzykiwacza. Zrobiono to dwukrotnie, co oznaczało, że za każdym razem przyjmowała zbyt dużą dawkę insuliny i cierpiała na hipoglikemię (niski poziom cukru we krwi).
Dochodzenie krajowe skupiło się na tym studium przypadku i stwierdziło, że podawanie insuliny poprzez pobranie jej z wstrzykiwacza za pomocą strzykawki jest "nigdy nie zdarzeniem" (tj. nigdy nie powinno mieć miejsca). Wynika z tego jasno, że podawanie insuliny w szpitalach wymaga bardzo ostrożnego zarządzania, zwłaszcza w odniesieniu do insulin o wysokiej mocy we wstrzykiwaczach. Wiedza personelu jest tutaj kluczowa, ponieważ muszą być świadomi i zaznajomieni z różnymi mocami insulin, a także wstrzykiwaczami. Stwierdzono, że tak nie jest w tym przypadku, a wielu członków personelu nie było świadomych zwykłej procedury lub nie znało różnych rodzajów insuliny (zwłaszcza, że ​​o wiele więcej wchodzi na rynek).
Potrzebne są zabezpieczenia wspierające podawanie insuliny o wysokiej mocy, a także zatrudnianie w szpitalach wyspecjalizowanego personelu diabetologicznego do leczenia pacjentów z cukrzycą. Szkolenie musi być również wdrożone w całym zaufaniu, ponieważ cukrzyca obejmuje wiele oddziałów w szpitalu, a personel każdego oddziału musi być świadomy procedury, aby uniknąć wyrządzenia krzywdy.
W okresie od kwietnia 2017 r. do marca 2022 r. zarejestrowano 11 przypadków przedawkowania insuliny z powodu nieprawidłowego podania insuliny. Badanie HSIB poczyniło wiele obserwacji mających na celu poprawę bezpieczeństwa pacjentów z cukrzycą w szpitalach, koncentrując się na stosowaniu insuliny o dużej mocy, wiedzy personelu i sprzęcie.
Przedawkowanie insuliny może prowadzić do szkód, a nawet śmierci, jak widać w tragicznym przypadku 5-letniego chłopca w 2019 roku, któremu młodszy lekarz w Rotherham podał dziesięciokrotnie większą dawkę insuliny. Inną sprawą związaną z urządzeniem Omnipod była śmierć Paula McNairneya. W listopadzie 2021 r. Stwierdzono, że nie odpowiadał w domu po tym, jak uważa się, że jego urządzenie Omnipod działało nieprawidłowo, zanim dostarczył mu 4-dniową dawkę insuliny w mniej niż godzinę, kiedy spał, przeczytaj tutaj. Omnipod wyeliminował potrzebę wstrzykiwania sobie insuliny przez Paula McNairneya 4 razy dziennie.
Chociaż niniejszy raport nie zawiera żadnych wyraźnych zaleceń, istnieje nadzieja, że ​​poczynione obserwacje doprowadzą do pozytywnych zmian – co oznacza jaśniejszą i bezpieczniejszą przyszłość dla pacjentów z cukrzycą odwiedzających szpitale.
Jeśli chcesz porozmawiać z działem ds. zaniedbań medycznych w podobnych sprawach, skontaktuj się z nami lub wypełnij formularz zapytania online. Nasi wyspecjalizowani prawnicy mogą udzielić Ci bezpłatnej konsultacji w celu oceny okoliczności Twojego roszczenia.
Skontaktuj Się Z Nami
Napisz Do Nas Wyślij do nas wiadomość, a my odpowiemy jak najszybciej!