Difference between Decree Nisi and Decree Absolute
10 Nov 2021 | Lauren Gaines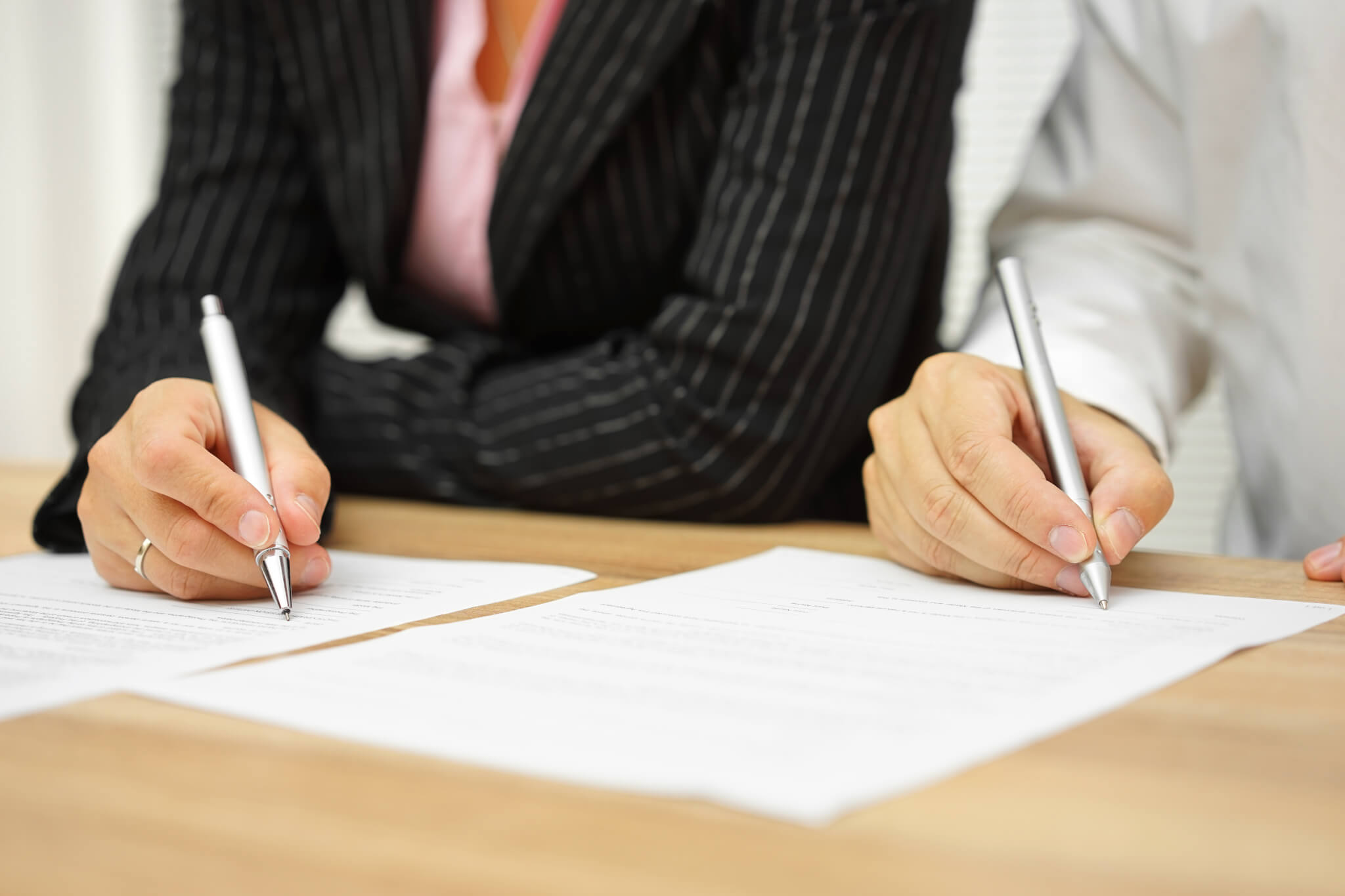 Update:
With the introduction of no-fault divorce in April 2022, a Decree Nisi became a Conditional Order, and a decree absolute became a Final Order. Follow the links above to find out more.
The divorce process will, for many people, mean an introduction to some new terminology.  Two of the most important terms you will come across will be 'Decree Nisi' and 'Decree Absolute'.  In this article specialist divorce lawyer, Lauren Gaines, takes a look at what these terms mean, how you obtain the two Decrees, and the differences between them. 
What is a Decree Nisi?
If the Judge allocated to review your case is satisfied that your marriage should be ended, the Judge will grant a court order known as a 'Decree Nisi'.  It confirms that the court accepts the reason for your divorce and does not see why you cannot.  Like many legal terms, 'nisi' originates in Latin, meaning 'unless'.  The decree does not end your marriage, but it means 'unless' an application is brought to rescind the Decree Nisi, your divorce can be granted upon the application for a Decree Absolute.  
Read our blog 'What is a Decree Nisi?'
How do I obtain a Decree Nisi?
Once you have submitted your initial divorce application to the court and it has been issued a court case number, the court will send a copy of it to your spouse. Your spouse will need to acknowledge receipt of the divorce papers by completing and returning a short form to the court.
Once your spouse has done so, you can complete forms D84 (applying for the Decree Nisi) and D80 (statement in support of your application) to apply for your Decree Nisi.  
The period of time the court takes to process your application for Decree Nisi can vary. Using the online divorce procedure via the government website tends to be quicker than completing hard copy application forms and posting/emailing them to your regional divorce centre. If applying online, the processing time for Decree Nisi Applications can typically be between 1 to 2 months, whereas paper applications can take 3 to 4 months.  This mainly depends on the workload of the court offices. 
Could the judge refuse to grant my Decree Nisi?
While uncommon, a judge can refuse to grant a Decree Nisi.  This would normally be because some legal formality has not been complied with, such as insufficient detail being provided in the divorce application or the court not having jurisdiction to deal with your divorce. Your spouse may also lodge an objection to the divorce.  If this happens the judge will allow both parties to be heard before deciding if the Decree Nisi should be granted. 
Can my Decree Nisi be rescinded?
If you and your spouse consent, then it is possible for your Decree Nisi to be rescinded. This is normally due to a reconciliation and in those circumstances, either of you can apply to the court asking for the Decree Nisi to be rescinded.  Provided you both provide your written consent the court order will be rescinded.  Legally, this is taken to mean the court order was never made. 
What is a Decree Absolute?
A Decree Absolute is an order from the court confirming that you are divorced and replaces your marriage certificate. Unlike a Decree Nisi, it is a final order and cannot, save for in exceptional circumstances, be rescinded.  While it may be the furthest thing from your mind right now, if you were to reconcile with your former spouse you would have to proceed with another official marriage ceremony if you wish to be married again. 
You must wait at least six weeks and one day from the date your Decree Nisi is made before you can apply for your Decree Absolute. 
Read our blog 'What is a Decree Absolute?' 
How do I obtain a Decree Absolute? 
After the expiry of six weeks and one day from the date of your Decree Nisi, you can apply for Decree Absolute by submitting form D36 to the court.  You may wish to consider delaying your application for Decree Absolute, however, for reasons set out below.
So that you are aware, if your application for Decree Absolute is made more than 12 months from the date your Decree Nisi was granted, you will also be required to provide a short written statement to the Court setting out the reason for your delay.  In most cases, the reason will be because you were trying to resolve the matrimonial finances during this time.  
Could the judge refuse to grant my Decree Absolute?
The courts have discretion on whether to grant a Decree Absolute.  The most common reason why a court may refuse to grant a Decree Absolute is that it deems it is fair to allow the parties to resolve their financial claims against each other before doing so.  
Sometimes the court will also delay to allow the parties the opportunity to complete a religious divorce.  
Should I delay applying for my Decree Absolute? 
If you and your spouse have not reached a financial settlement by the time six weeks have elapsed from the pronouncement of Decree Nisi, then it is usually advisable to wait before applying to the court for Decree Absolute, because you may be financially better placed remaining a spouse until you have obtained a Financial Remedy Order, settling all financial claims you and your spouse have against each other.
This is because the Decree Absolute ends a lot of automatic rights, such as: 
If the house is only in your spouse's name, it is advisable, as soon as you separate, to register a Matrimonial Homes Rights Notice with the Land Registry, as this gives the notice to alert any potential buyers and lenders to your interest in the home. However, these rights expire upon Decree Absolute. If your financial claims have not been resolved by the date of your Decree Absolute, (either by you agreeing to a financial settlement with your spouse or by the final decision of a Judge within court proceedings),  you will have to make an application to the court to extend your home rights beyond this. 
Upon Decree Absolute, you are no longer a spouse and therefore would no longer be entitled to widow or widower pension benefits if your former spouse dies.  You will want to ensure that your entitlement to their pension is resolved prior to the issuing of the Decree Absolute. 
If your spouse has a Will, after your Decree Absolute is granted any entitlement to you in that Will falls away.  If your spouse dies without a Will, then following a Decree Absolute you will lose any automatic entitlement to their estate, including the inheritance tax benefits available to spouses.  It may still be possible for you to bring a court claim in those circumstances, but it is likely to be at significant cost and the fact that you have Decree Absolute may affect how much you receive. There will also be a delay to you receiving any inheritance.
How we can help
We have a team of expert divorce lawyers in London with a wealth of experience in dealing with all aspects of marriage breakdown.  We deal with both UK and overseas clients.  
If you are overseas or outside London, we have high-speed video conferencing facilities and a full online service to ensure you are kept up to date and fully appraised of your case and legal options.  
Osbornes Law is a firm of leading divorce lawyers in London. The firm is ranked in the legal directories and has been named one of the best law firms in England since 2019. We have two offices based in Hampstead and Camden. The firm is also shortlisted as London Family Law Firm of the Year 2022 at the Family Law Awards.
Lauren Gaines is a specialist divorce lawyer advising clients on their divorce and the associated financial or children issues that may arise. She also advises clients in relation to matters such as nuptial and cohabitation agreements
To speak with Lauren, please call, or complete an online enquiry form.
I would highly recommend Osbornes Law Firm and Lauren Gaines. Her advice and support in dealing with a difficult and emotional legal matter made the process just that bit easier. She is understanding, sensitive, professional, responsive and provided great guidance throughout the process. I'd give her more stars if I could. Excellent Firm.

"You have done an outstanding job. Thank you so much"

"Many thanks for your patience and clear explanations"

"It has been great to have your calm and measured guidance over my divorce proceedings and I am most grateful to you for all your help"

"It is a pleasure to recommend Lisa Pepper and her team (Lauren Gaines and Sophie Brand) at Osbornes Law for their professionalism and hard work in our case, which was a difficult one and which they brought to a successful outcome."

"Osbornes Law provided me with the most professional service that met my requirements every step of the way. Their Solicitor Lauren Gaines supported me at every stage and provided me with solid, helpful and empathetic advice throughout. I would recommend Osbornes Law to anyone should I be asked and even more, so Lauren Gaines. Thanks Osbornes Law and thank you so much Lauren"

"Claire Andrews is an associate to watch. Tenacious, diligent, professional and astute. She is very impressive."