Zakrzepica żył głębokich, zator płucny i skrzepy krwi wywołane szczepieniem na Covid
4 Aug 2021 | Barbara Wojno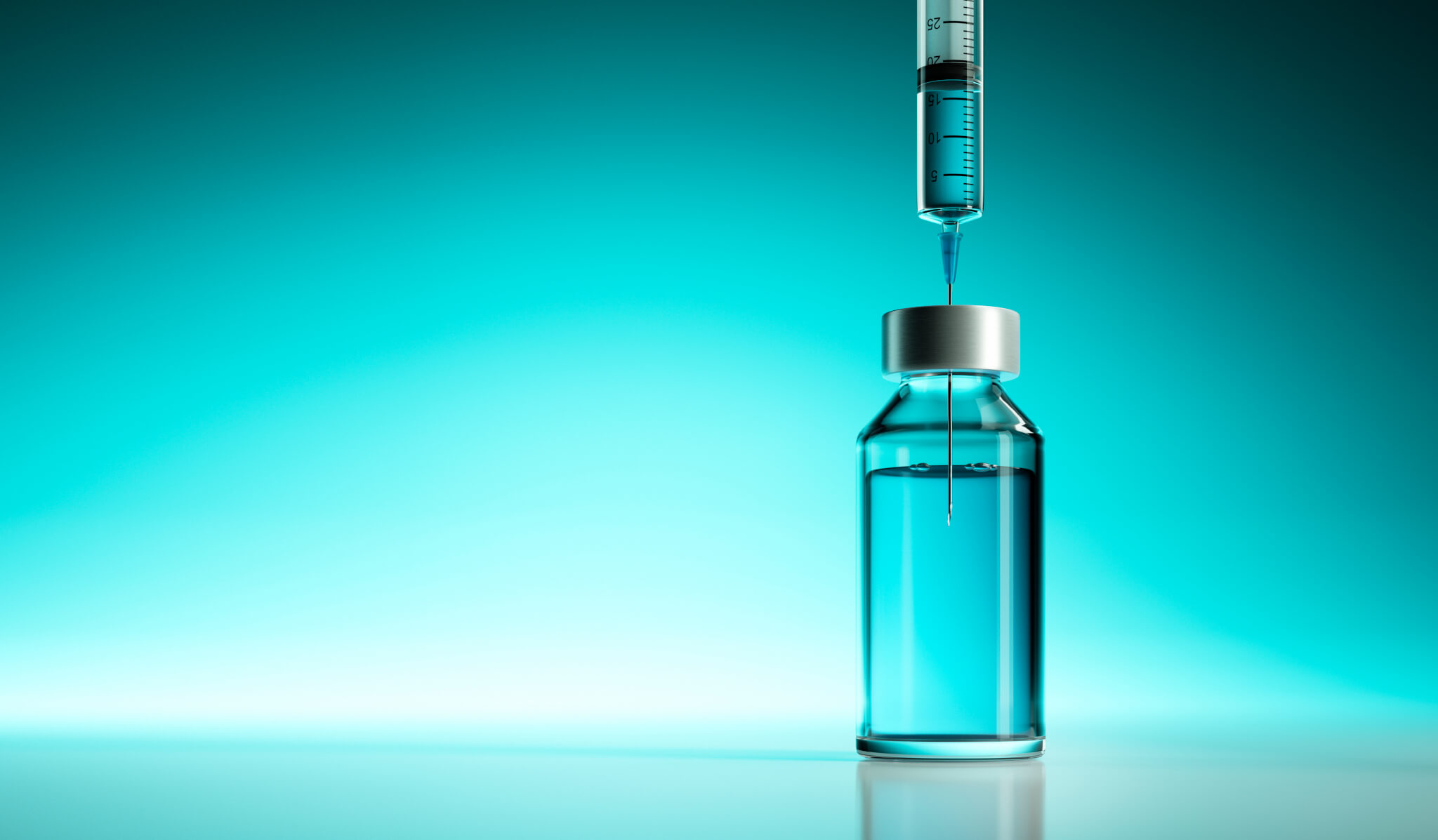 Światowy program szczepień przeciw COVID-19 trwa już od końca 2020 r., a wraz z upływem czasu pracownicy służby zdrowia są w stanie prowadzić dalsze badania i obserwacje, aby lepiej zrozumieć zagrożenia i korzyści różnych szczepionek.
Zakrzepica i małopłytkowość poszczepienna.
Jak dotąd najbardziej kontrowersyjną ze szczepionek była szczepionka University of Oxord / AstraZeneca COVID-19. Obecnie wiadomo, że szczepienie to wiąże się z bardzo rzadkimi zakrzepami krwi. Ten stan jest znany jako VITT (zakrzepica i małopłytkowość wywołana szczepionką) i jest bardzo rzadkim zdarzeniem niepożądanym, charakteryzującym się obecnością zakrzepów krwi. Od 9 grudnia 2020 r. do 5 maja 2021 r. było 260 przypadków VITT z 30,8 miliona dawek szczepionki AstraZeneca w Wielkiej Brytanii, więc przypadki są niewiarygodnie niskie. Wytyczne MHRA wykazały, że częstość występowania różniła się w zależności od grupy wiekowej, tak że 1 na 100 000 przypadków dotyczy osób w wieku powyżej 50 lat i 1 na 50 000 osób w wieku od 18 do 49 lat. W wyniku analizy z wykorzystaniem grup wiekowych Wspólny Komitet ds. Szczepień i Szczepień ("JCVI") zalecił, aby osobom poniżej 40 roku życia oferować szczepionkę alternatywną do szczepionki AstraZeneca. Trwają badania nad sposobem, w jaki ta szczepionka wywołuje tworzenie się skrzepów krwi. Istnieje bardzo niewiele studiów przypadku, ale dotychczasowe badania sugerują, że VITT jest wyzwalane przez nadmierną reakcję układu odpornościowego. VITT nie został powiązany z innymi szczepionkami COVID-19 zatwierdzonymi do stosowania w Wielkiej Brytanii, takimi jak Moderna, Pfizer i BioNTech. Nie jest zrozumiałe, dlaczego większość przypadków VITT została zgłoszona po otrzymaniu pierwszej dawki szczepionki AstraZeneca, a stosunkowo niewiele po drugiej szczepionce.
Zakrzepy krwi – ogólne ryzyko
Poza kontekstem zakrzepów krwi wywołanych przez AstraZeneca, zakrzepy krwi nie są rzadkością i istnieje wiele przyczyn powstawania zakrzepów krwi, w tym przyjmowanie pigułek antykoncepcyjnych, przechodzenie operacji i bezruch, taki jak siedzenie w samochodzie / samolocie podczas długiej podróży .
Zakrzepica w Wielkiej Brytanii była ostatnio cytowana jako powiedzenie, że "wiele osób ma niewielkie lub żadne zrozumienie przyczyn i skutków zakrzepicy oraz sposobów jej zapobiegania". Zakrzepy krwi są główną przyczyną śmierci w Wielkiej Brytanii i powodują śmierć jednej na cztery osoby, u których rozwinęła się ta choroba. Co ważne, jeśli leczeni są wcześnie, a lekarze / pacjenci znają oznaki, na które należy zwrócić uwagę, mogą rozwiązać się przy minimalnych długoterminowych problemach zdrowotnych. Najczęściej stosowanymi metodami zapobiegania i rozwiązywania zakrzepów krwi są leki przeciwzakrzepowe (które rozrzedzają krew) lub pończochy, często określane jako pończochy TED (ang. Thrombo-Embolus Deterrent).
Zakrzepica żył głębokich ("ZŻG") występuje, gdy zakrzep tworzy się w głębokich żyłach ciała i zwykle zaczyna się w dolnej części nogi. Może rozwinąć się w stan śmiertelny, gdy skrzep krwi oderwie się i przemieści się do płuc i / innych ważnych narządów, co powoduje zatorowość płucną ("PE"). Szybkie leczenie jest ważne i może uratować życie.
Oznaki i objawy ZŻG mogą obejmować:
Obrzęk zwykle w jednej nodze lub ramieniu.
Rzadko występuje obrzęk obu kończyn.
Ból lub tkliwość zwykle w nodze.
Ból zwykle zaczyna się w łydce i może przypominać skurcze.
przebarwienia skóry zwykle niebiesko/czerwono/fioletowe oraz na nodze.
Uczucie ciepła w skórze.
Oznaki i objawy PE często obejmują:
Duszność;
Ból w klatce piersiowej;
Kaszel.
Innym stanem krzepnięcia krwi jest małopłytkowość, która rozwija się, gdy liczba płytek krwi jest tak niska, że ​​krew nie może skutecznie krzepnąć i może wystąpić krwawienie wewnętrzne. 

Typowe oznaki / objawy to:
Łatwe lub nadmierne siniaczenie;
Powierzchowne krwawienie do skóry, które objawia się wysypką lub małymi czerwonawo-fioletowymi plamami na podudziach;
Nadmierne krwawienie z ran;
Krwawienie z dziąseł lub nosa;
Krew w moczu lub stolcu;
Nadmierne krwawienie miesiączkowe;
Zmęczenie.


Kto jest bardziej narażony na DVT?
To, co uderza mnie w prowadzonych w sprawach dotyczących błędnej diagnozy ZŻG, to fakt, że może ona wystąpić u osób w każdym wieku, mężczyzn/kobiet, a najbardziej niepokoi  to, że niektórzy z klientów byli najwyraźniej bardzo zdrowi i dlatego nie myśleli o pójściu do ich lekarza, i mieć świadomość objawów ZŻG lub ZP. Wspólnym wątkiem przewijającym się przez  przypadki byli klienci, którzy mają niski BMI, są aktywni fizycznie, niepalący, młodzi i są zasadniczo zdrowymi ludźmi, ale doznali kontuzji sportowych, a następnie rozwinęli ZŻG w okresie bezruchu w wyniku operacja lub gips podudzia. Z drugiej strony inne przypadki ZŻG dotyczyły osób, które są bardziej narażone na ZŻG lub ZP, ale ich lekarze nie rozpoznali tego i nie zareagowali na podejrzane objawy.
ZŻG jest bardziej prawdopodobna u pacjentów, którzy:
powyżej 60 lat;
Palacze;
Nadwaga;
Poprzednia historia DVT;
Przyjmowanie pigułki antykoncepcyjnej lub HTZ;
Pacjenci z nowotworem;
Niedawna operacja podudzia lub okres bezruchu;
Historia żylaków;
W ciąży.
Zakrzepy krwi związane ze szczepionką i porady dotyczące MHRA
Naukowcy zareagowali szybko, próbując zrozumieć, dlaczego te rzadkie, ale bardzo poważne zdarzenia miały miejsce po szczepionce AstraZeneca. Poprawia to zrozumienie zagrożeń zarówno wśród ludności, 
jak i lekarzy, pomimo pewnych pozostałych niepewności. Oznacza to, że MHRA zaleciła, aby każdy, u kogo po szczepieniu wystąpił którykolwiek z objawów, zasięgnął natychmiastowej porady lekarskiej. 

Objawy, które wymieniają, to:
Nowy początek silnego lub uporczywego bólu głowy, niewyraźne widzenie, splątanie lub drgawki.
Duszność.
Ból w klatce piersiowej.
obrzęk nóg.
uporczywy ból brzucha.
Niewyjaśniona wysypka po ukłuciu szpilki lub zasinienie poza miejscem wstrzyknięcia.
W czym mogą pomóc nasi prawnicy od zaniedbań medycznych?
W przypadku, gdy u pacjenta rozwinęła się ta reakcja niepożądana po szczepieniu i nie była badana pod kątem zakrzepów krwi związanych ze szczepionką lub wystąpiło opóźnienie w ustaleniu tego jako diagnozy, a w konsekwencji u pacjenta doszło do pogorszenia stanu, może on chcą złożyć skargę, zasięgnąć porady prawnej lub postarać się o odszkodowanie.