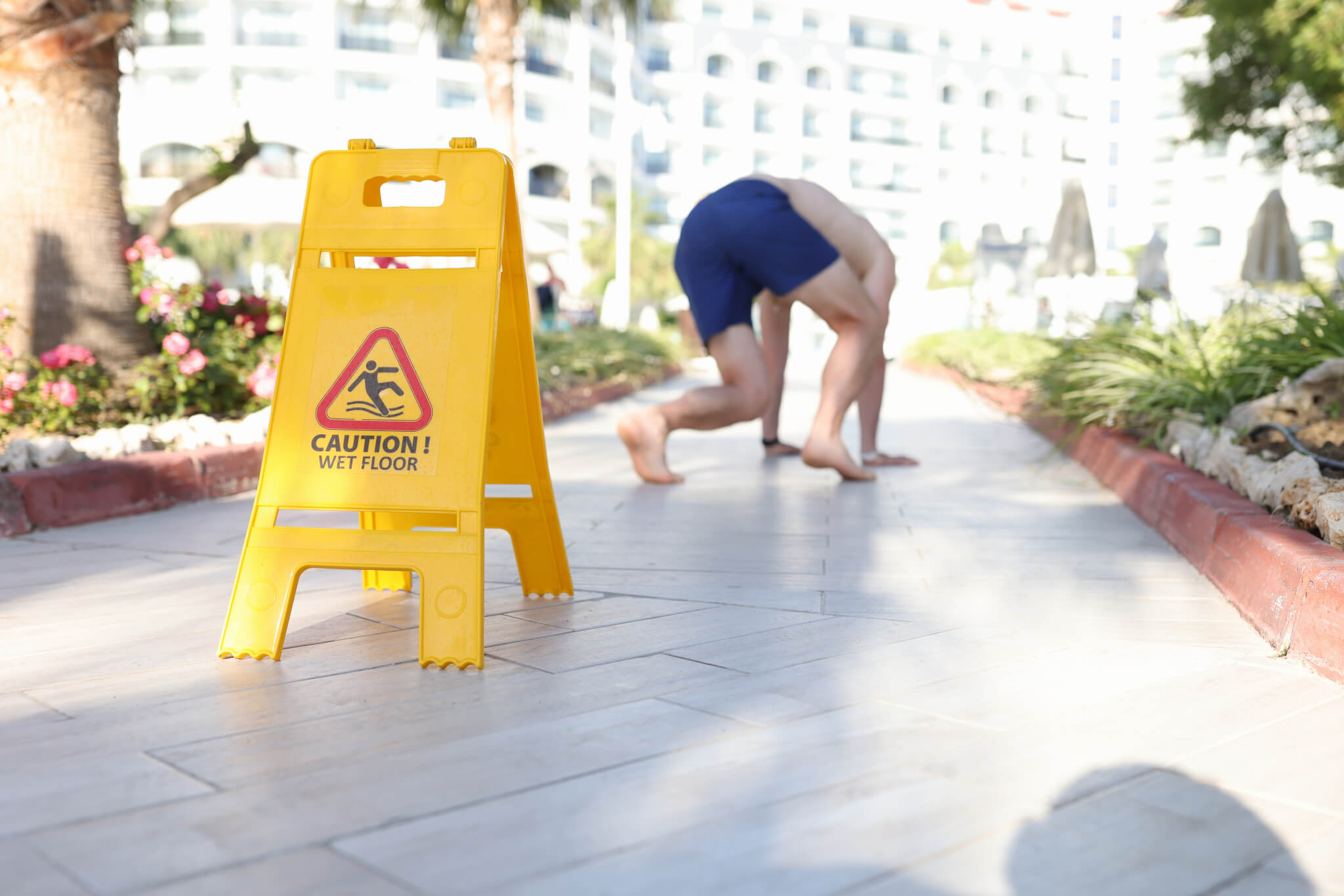 Co zrobić, jeśli odniesiesz obrażenia w trakcie wakacji zorganizowanych za granicą?
W przypadku, gdy będziesz miał wypadek na wakacjach, musisz zrobić kilka rzeczy, aby zapewnić sobie ochronę. Wakacje zorganizowane oferują wczasowiczom szereg korzyści, w tym ochronę prawną na mocy przepisów dotyczących podróży zorganizowanych, wakacji i wycieczek zorganizowanych z 1992 r., ale ważne jest, aby wiedzieć, co jest objęte, a co nie.
Niezależnie od tego, czy chodzi o złamaną kość, czy o coś poważniejszego, ten artykuł pozwoli Ci poznać proces uzyskania opieki medycznej i dochodzenia roszczenia.
Czym są wakacje zorganizowane?
Przepisy dotyczące zorganizowanych podróży, wakacji i wycieczek z 1992 r. obejmują "zorganizowane" wakacje. Oznacza to, że musisz zorganizować co najmniej dwa różne rodzaje usług turystycznych u tego samego organizatora wycieczek w ramach ceny all-inclusive. Usługi turystyczne obejmują loty, transfery, zakwaterowanie, wynajem samochodów itp.
Wakacje nie będą pakietem, jeśli zorganizujesz loty i hotel osobno. Jeśli nie jesteś pewien, jaki pakiet wykupiłeś, to skontaktuj się ze swoim organizatorem wycieczki.
W jakich sytuacjach mogę ubiegać się o odszkodowanie?
Jeśli doznasz urazu lub choroby podczas wakacji zorganizowanych, a wina leży po stronie kogoś innego, możesz mieć prawo do złożenia wniosku o odszkodowanie. Wśród najczęstszych przyczyn wypadków podczas wakacji zorganizowanych są:
Wypadki drogowe
Wypadki w sportach ekstremalnych i przygodowych (np. rafting, skoki spadochronowe, skoki na bungee)
Wypadki narciarskie
Wypadki na basenie
Poślizgnięcia, potknięcia i upadki w hotelu
Wakacyjne zatrucie pokarmowe
Co mam zrobić, jeśli doznam kontuzji podczas wakacji zorganizowanych?
Pierwszym krokiem jest zasięgnięcie pomocy medycznej. W większości krajów wybranie numeru 112 lub 911 połączy Cię ze służbami ratunkowymi. Następnie wykonaj następujące czynności:
Krok pierwszy: zbierz dowody
Zrób notatkę z tego, co się wydarzyło
Uzyskaj dane kontaktowe świadków
Zrób zdjęcia miejsca wypadku
Zrób zdjęcia swoich obrażeń
Zapisz daty swoich wizyt u lekarza, przychodni lub szpitala
Uzyskaj kopię wszelkich oficjalnych pisemnych raportów medycznych
Zachowaj rachunki za wydatki związane z wypadkiem, takie jak rachunki medyczne i opłaty za przejazd taksówką do szpitala
Krok drugi: zgłoś wypadek
Zgłoś swój incydent przedstawicielowi ds. wakacji zorganizowanych
Jeśli nie ma przedstawiciela, zgłoś incydent do centrali organizatora wycieczki w Wielkiej Brytanii
Zgłoś wypadek kierownikowi hotelu i uzyskaj kopię wpisu do księgi wypadków
Skontaktuj się ze swoim ubezpieczycielem podróżnym
Dodatkowo, jeśli ulegniesz wypadkowi drogowemu za granicą, powinieneś zgłosić zdarzenie lokalnej policji. Nie przyznawaj się do winy ani nie podpisuj niczego bez porady prawnika, ponieważ może to zaszkodzić Twojemu roszczeniu.
Kto zapłaci za opiekę zdrowotną?
Będąc na wakacjach w Unii Europejskiej, masz prawo do opieki zdrowotnej za pośrednictwem Europejskiej Karty Ubezpieczenia Zdrowotnego (jeśli jest ona nadal ważna), lub Globalnej Karty Ubezpieczenia Zdrowotnego (brytyjski dokument obowiązujący po Brexicie). Zasadniczo oznacza to, że będziesz otrzymywać opiekę zdrowotną bezpłatnie lub po obniżonych kosztach, tak jakbyś był obywatelem kraju, w którym doznałeś urazu.
Mimo to,zaleca się wykupienie ubezpieczenia podróżnego, ponieważ EKUZ/GHIC nie zawsze pokrywa całość kosztów leczenia. Na pewno nie pokryje kosztów podróży powrotnej do Wielkiej Brytanii (repatriacja).
Polisa ubezpieczenia podróżnego zazwyczaj pokryje koszty medyczne do wartości określonej w polisie,ale nie otrzymasz odszkdowania za ból i cierpienie. Możesz również ponieść inne straty finansowe, których Twoje ubezpieczenie podróżne nie pokryje lub pokryje tylko określoną kwotę pieniężną. Przykłady obejmują utratę zarobków, koszt sprzętu medycznego i koszty bieżącej opieki. Możesz uwzględnić wszystkie te wydatki w roszczeniu z tytułu obrażeń ciała.
Często ubezpieczyciele będą wymagać odzyskania strat finansowych od osoby odpowiedzialnej za wypadek. W tym miejscu, Twój prawnik będzie w stanie udzielić dalszych porad.
Przeciwko komu domagasz się odszkodowania?
Przepisy dotyczące zorganizowanych wakacji stanowią, że jeśli zarezerwowałeś wakacje za pośrednictwem organizatora wycieczek z siedzibą w Wielkiej Brytanii, będzie on odpowiedzialny za wszelkie problemy, które napotkasz. W związku z tym Twoje roszczenie skierowane jest przeciwko firmie wakacyjnej, stosując prawo angielskie. Ułatwia to otrzymanie odszkodowania, ponieważ nie musisz dochodzić roszczenia w sądzie zagranicznym.
Wszelkie loty, transfery, zakwaterowanie, wycieczki lub działania, które były uwzględnione w rezerwacji pakietu wakacyjnego, są objęte Regulaminem.
Regulamin nie dotyczy wypadku, który wydarzył się w miejscu lub podczas czynności nie objętej pakietem. Przykłady obejmują przejażdżki skuterem wodnym lub wypadek drogowy na wynajętym motorowerze. W takich sytuacjach nadal możesz mieć prawo do roszczenia z tytułu obrażeń ciała, ale będziesz musiał wystąpić z roszczeniem przeciwko osobom mieszkającym poza Wielką Brytanią.
Jak długo muszę złożyć reklamację?
Jeśli doznałeś kontuzji podczas zorganizowanego wyjazdu przez organizatora wycieczek z siedzibą w Wielkiej Brytanii, masz 3 lata na złożenie wniosku o odszkodowanie od daty wypadku.
Jeśli Twoje obrażenia zostały spowodowane przez działalnie, kótre nie były w pakiecie, termin zależy od prawa kraju, w którym doznałeś obrażeń. W takiej sytuacji, zaleca się skonsultowanie takiego przypadku z prawnikiem. Im szybciej podejmiesz działania, tym większe szanse na udane roszczenie.
Jakie są następne kroki?
Skontaktuj się z nami pod numerem 020 7485 8811, aby uzyskać bezpłatną wstępną konsultację. Powiemy Ci, czy naszym zdaniem możesz złożyć wniosek i co musisz zrobić.  Większość roszczeń można sfinansować w ramach umowy No Win No Fee. Oznacza to, że nie płacisz pieniędzy z góry,a opłaty prawne płacisz tylko wtedy, gdy Twoje roszczenie się powiedzie.
Skontaktuj Się Z Nami
Napisz Do Nas Wyślij do nas wiadomość, a my odpowiemy jak najszybciej!