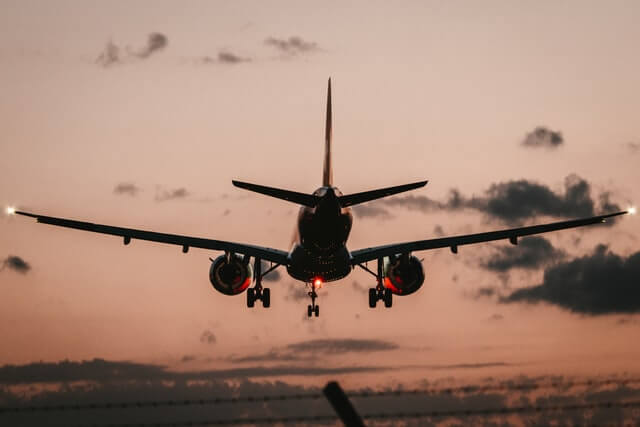 Jak ubiegać się o odszkodowanie za wypadek, który wydarzył się na pokładzie samolotu lub statku/łodzi?
Jeśli doznałeś obrażeń podczas podróży za granicą, możesz ubiegać się o odszkodowanie. Po przeczytaniu tego artykułu dowiesz się, co musisz wiedzieć o międzynarodowych konwencjach regulujących wypadki w powietrzu lub na morzu, a także znajdziesz porady, jak uzyskać odszkodowanie.
Z jakiego typu wypadków w trakcie podróży mogę ubiegać się o odszkodowanie?
Poszkodowani ubiegają się o odszkodowanie z powodu wielu różnych problemów spowodowanych podróżami lotniczymi i morskimi. Typowe przykłady to:
Przedmioty spadające z szafek nad głową
Potknięcia lub upadki podczas wchodzenia na pokład lub wysiadania z samolotu/łodzi
Oparzenia spowodowane rozlanymi, gorącymi napojami
Zatrucie pokarmowe
Uderzenie wózkiem z jedzeniem lub napojami
Zarażenie się chorobą, tj. Norowirus, na pokładzie statku wycieczkowego
Urazy spowodowane przez wadliwy sprzęt
Upadek z wysokości na statku
Ogólnie rzecz biorąc, jeśli wypadek miał miejsce na pokładzie samolotu lub statku morskiego, lub podczas procesu wchodzenia na pokład lub schodzenia z pokładu, możesz mieć możliwość wniesienia roszczenia o odszkodowanie za obrażenia ciała.
Czym jest Konwencja Montrealska?
Konwencja Montrealska to zbiór zasad regulujących międzynarodowe podróże lotnicze. Nakłada na linie lotnicze "odpowiedzialność bezwzględną" za obrażenia powstałe podczas lotu lub podczas wchodzenia na pokład i wysiadania. Ścisła odpowiedzialność oznacza, że ​​nie musisz wykazywać, że ktoś ponosi winę za Twój wypadek. Linie lotnicze są odpowiedzialne za wypadek, który miał miejsce w obrębie ich samolotu.
Mimo to, musisz udowodnić, że zdarzył się wypadek.
Definicja wypadku może być bardzo złożona i odmienna od tego, czego można by się spodziewać. Ogólnie rzecz biorąc, musisz wykazać, że sam wypadek był nietypowy, a nie czymś, co zwykle zdarza się podczas lotu. Uderzenie przez wózek z napojami jest wypadkiem, za który potencjalnie możesz się domagać odszkodowania. Urazy spowodowane trudnymi lądowaniami, które mieszczą się w normalnym zakresie, nie są niczym niezwykłym i nie będziesz w stanie zgłosić roszczenia.
Obrażenia muszą wynikać z wypadku zewnętrznego. Nie możesz ubiegać się o odszkodowanie za "wewnętrzne" schorzenia, takie jak zakrzepica żył głębokich lub perforacja błony bębenkowej spowodowane zmianami ciśnienia powietrza.
Czym jest Konwencja Ateńska?
W przypadku międzynarodowych wypadków żeglugowych zastosowanie ma Konwencja Ateńska. Dotyczy to podróży statkiem, promem lub innym statkiem.
W jej świetle, przedsiębiorstwo żeglugowe jest odpowiedzialne za wszelkie urazy doznane podczas przebywania na statku lub podczas zaokrętowania/zejścia z pokładu. Konwencja działa w podobny sposób jak Konwencja Montrealska, z tym wyjątkiem, że nie ma "odpowiedzialności na zasadzie ryzyka".
Oznacza to, że będziesz musiał wykazać, że wypadek był spowodowany winą lub zaniedbaniem ze strony firmy spedycyjnej lub jej pracowników.
Co się stanie, jeśli moja podróż była częścią wakacji zorganizowanych?
Jeśli zarezerwowałeś lot lub podróż morską w ramach wakacji zorganizowanych, możesz dochodzić roszczenia przeciwko organizatorowi wycieczki zgodnie z prawem angielskim.
Twój prawnik może pomóc Ci zdecydować, przeciwko komu wystąpić z roszczeniem, aby uzyskać najlepszą szansę na uzyskanie odszkodowania.
W jakim czasie muszę złożyć reklamację?
Zarówno konwencja montrealska (w przypadku wypadków lotniczych), jak i konwencja ateńska (w przypadku wypadków żeglugowych) mają ścisły termin dwóch lat od daty opuszczenia statku powietrznego lub statku.
Jeżeli roszczenie nie zostanie złożone w tym terminie, prawo do odszkodowania wygasa. Z tego względu ważne jest, aby działać szybko, jeśli myślisz o złożeniu roszczenia.
Jak złożyć reklamację?
Jeśli zostałeś ranny na pokładzie samolotu lub statku, postaraj się zebrać jak najwięcej dowodów, aby dać sobie najlepszą szansę na uzyskanie odszkodowania. Możesz to zrobić poprzez:
Zrobienie zdjęć terenu, w którym doszło do wypadku
Zapisywanie nazwisk i danych kontaktowych wszelkich świadków
Zgłoszenie zdarzenia przewoźnikowi
Zapisywanie szczegółów leczenia, które otrzymałeś na pokładzie, w miejscu docelowym podróży lub po powrocie do domu
Zachowanie paragonów potwierdzających wydatki
Następnym krokiem jest skontaktowanie się z prawnikiem, który ma doświadczenie w zakresie roszczeń z tytułu wypadku w podróży międzynarodowej. Zarówno konwencja montrealska, jak i ateńska dają pasażerom z Wielkiej Brytanii prawo do dochodzenia odszkodowania za pośrednictwem sądów angielskich, bez względu na miejsce wypadku. Nie musisz zatrudniać zagranicznego prawnika ani wszczynać postępowania za granicą.
Skontaktuj Się Z Nami
Napisz Do Nas Wyślij do nas wiadomość, a my odpowiemy jak najszybciej!