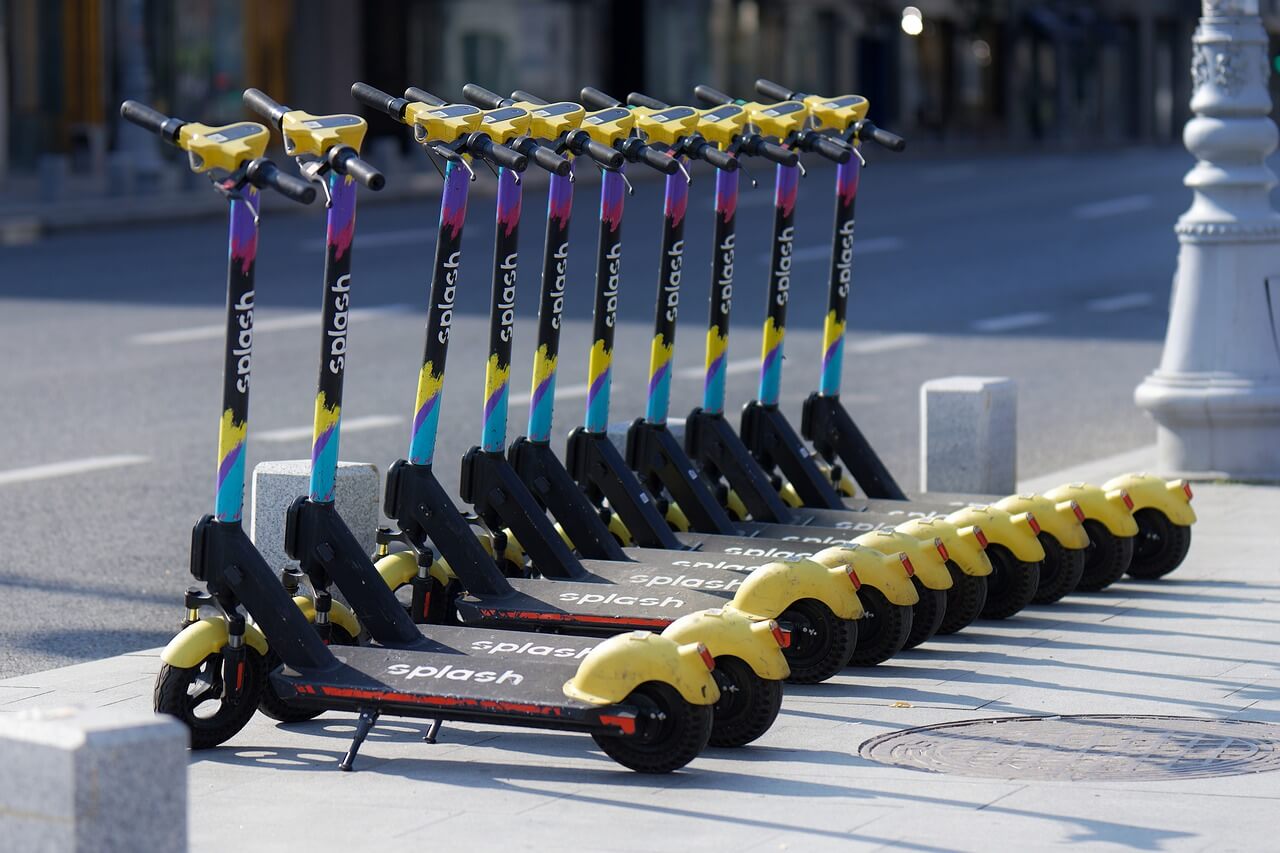 Rowery i skutery elektruczne – dziś są wszędzie, więc nie ma potrzeby ich przedstawiać. Co zaskakujące, wiele osób nie ma pojęcia, jak e-skutery i e-rowery postrzegają prawo.
Skutery elektryczne:
Krótko mówiąc, są NIELEGALNE. Chociaż kupno hulajnogi jest legalne, to nie jest legalne jeździć nią w miejscu publicznym – czyli po drogach, ścieżkach rowerowych, chodnikach wzdłuż drogi lub w parku.
Dlaczego tak jest?
Prawo uznaje skuter za pojazd silnikowy. Każdy pojazd silnikowy musi spełniać określone kryteria, aby mógł być używany zgodnie z prawem. Większość skuterów nie spełnia parametrów technicznych wymaganych do uzyskania zgody władz. Więc nie może ubezpieczyć skutera. Nie ma możliwości uzyskania państwowej tablicy rejestracyjnej ani MOT, ani uiszczenia podatku drogowego. Mandat za korzystanie ze skutera elektrycznego w miejscach publicznych to przyznanie 6 punktów do prawa jazdy i/lub 300 funtów. Ponadto, jeśli spowoduję wypadek i uraz, istnieje ryzyko postępowania karnego.
Rzeczywistość (przynajmniej ta londyńska) jest taka, że ​​policja wyraźnie nie jest obecnie zainteresowana e-skuterami. Zgodnie z prawem jedynym zastosowaniem jest e-hulajnoga, którą kierowca ustawia w zatwierdzonej wypożyczalni (posiadającej pozwolenie od władz lokalnych – władz lokalnych lub rady).
Rowery elektryczne:
Krótko mówiąc, w przeciwieństwie do hulajnóg elektrycznych, są LEGALNE. Muszą jednak spełniać określone kryteria:
– Moc do 250 watów
– Maksymalna prędkość 15,5 mil na godzinę lub 20 km / h
– Zawodnik ma co najmniej 14 lat
– Silnik elektryczny nie może prowadzić roweru, gdy rowerzysta nie pedałuje. Oznacza to, że jeśli rower można przełączyć w tryb motocyklowy, uważany jest za motocykl.
Rower elektryczny, który spełnia te kryteria, może jeździć po drogach i ścieżkach rowerowych. Nie muszą być ubezpieczeni i tak dalej. Prawo postrzega go dokładnie tak, jak zwykły rower. Jeśli nie spełnia kryteriów, jest tak samo nielegalny jak skuter elektryczny.
Co przyniesie przyszłość?
Prawo nie zmieni się, jeśli chodzi o e-rowery. E-skutery są postrzegane jako możliwe rozwiązanie w walce z globalnym ociepleniem. Oczywiście przyniosą ulgę mieszkańcom dużych miast w postaci czystszego powietrza i lekkiego ruchu. Dlatego rząd bada sposoby legalizacji e-skuterów. Czy skuter taki jak samochody będzie musiał być zarejestrowany? Obowiązkowe ubezpieczenie? Noszenie hełmu? Szybki kurs na pozwolenie? Czas pokaże.
Problem z hulajnogami elektrycznymi polega na ich niskim bezpieczeństwie lub wysokim wskaźniku wypadków: małe koła i połamany asfalt mogą być śmiertelną kombinacją. Kolizje między hulajnogą a pieszym lub hulajnogą a samochodem/autobusem są częste. W naszej praktyce prawniczej już teraz obserwujemy wzrost liczby spraw dotyczących drobnych i poważnych obrażeń.
A co z odszkodowaniami dla osób poszkodowanych po wypadku?
Na to pytanie w pełni odpowiemy w przyszłym poście. Każda osoba, która doznała szkody nie z własnej winy, może domagać się odszkodowania. Osoba, która została zraniona przez inną osobę jadącą na hulajnodze elektrycznej, może domagać się odszkodowania. Osobie, która została zraniona przez inną osobę jadącą na rowerze elektrycznym będzie to trudniejsze, ale sukces nie jest wykluczony. Konieczna jest konsultacja.
Nasza kancelaria reprezentuje klientów, którzy doznali od lekkich do bardzo poważnych urazów z trwałymi skutkami od 1973 roku, odkąd otrzymała liczne nagrody.