Rodziny ofiar wypadku tramwajowego w Croydon rozczarowane zakończeniem śledztwa
13 Aug 2021 | Zuzanna Piotrowicz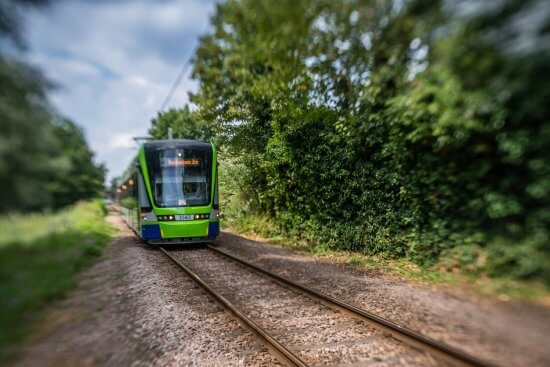 Rodziny ofiar, które zginęły w wypadku tramwajowym w Croydon, uznały śledztwo za farsę, gdy ława przysięgłych wydała wnioski dotyczące przypadkowej śmierci.
Bliscy siedmiu osób zabitych, gdy tramwaj wykoleił się i przewrócił 9 listopada 2016 r., twierdzą, że "sprawiedliwość nie stało się zadość", ponieważ koroner zakazał przesłuchania w dochodzeniu kierownictwa Transport for London (TfL) i First Group's Tram Operations Limited (TOL).
Rodziny zwrócą się teraz do Prokuratora Generalnego, pana Michaela Ellisa, aby zwrócił się do Sądu Najwyższego o zarządzenie nowego śledztwa. Będą również dążyć do sądowej weryfikacji interpretacji prawa przez starszego koronera dla południowego Londynu, panią Sarah Ormond-Walshe. Ława przysięgłych nie wysłuchała żadnych ustnych dowodów od nikogo odpowiedzialnego za katastrofę.
19-letni Dane Chinnery, 52-letni Philip Logan, 57-letni Philip Seary, 35-letnia Dorota Rynkiewicz i 63-letni Robert Huxley, wszyscy z New Addington oraz 35-letni Mark Smith i 62-letni Donald Collett z Croydon- to śmierctelne ofiary wypadku w Sandilands Junction, podczas gdy 62 z 70 na pokładzie zostało rannych, a 19 poważnie.
64-letnia Jean Smith, matka Marka Smitha, powiedziała: "Jestem gorzko rozczarowana, ponieważ sprawiedliwość nie została dziś wymierzona. To była totalna farsa, ponieważ usłyszeliśmy tylko połowę dowodów i nikt, kto potencjalnie mógł być odpowiedzialny za katastrofę, nie został wezwany na świadka. To moralnie złe, że nie byliśmy w stanie usłyszeć od nikogo z TfL, TOL lub kierowcy podczas postępowania, bez względu na precedens prawny. Wydaje się, że byli w stanie ukryć się przed składaniem zeznań, a to po prostu nie jest sprawiedliwe.
Jedyne, czego pragniemy jako rodziny, to sprawiedliwość dla naszych bliskich. Dochodzenie, które miało miejsce cztery i pół roku później wywołało jeszcze więcej udręki i bólu, ponieważ zostaliśmy z wieloma pytaniami bez odpowiedzi. Poproszono nas o zaakceptowanie ustaleń Wydziału Badania Wypadków Kolejowych (RAIB). Jest to całkowicie niesprawiedliwe. Nasz zespół prawny będzie pisać do Prokuratora Generalnego, aby poprosić go o wydanie nakazu nowego dochodzenia i osobno o pozwolenie na kontrolę sądową. Ta walka jeszcze się nie skończyła.
Dochodzenie trwało dziewięć tygodni, a ława przysięgłych wysłuchała dowodów od różnych inspektorów z Komisji Badania Wypadków Kolejowych (RAIB). Andrew Ritchie QC, prawnik pięciu rodzin, poprosił koronera o wysłuchanie drugiej części śledztwa, w której usłyszałby zeznania kierownictwa TfL i TOL, ale koroner odmówił.
Ben Posford, Partner Departamentu Urazów Katastroficznych w londyńskiej kancelarii Osbornes Law jest prawnikiem dla pięciu z siedmiu rodzin (rodziny pana Logana, pana Seary'ego, pani Rynkiewicz, pana Smitha i pana Colletta).
Komentarz Bena Posforda:
"Rodziny zmarłych są, co zrozumiałe, wściekłe i zdenerwowane dzisiejszym zakończeniem śledztwa i tym, że nie mogły usłyszeć zeznań osób odpowiedzialnych za systemowe wady, które doprowadziły do ​​śmierci ich bliskich. Żyli w bolesnym oczekiwaniu na sprawiedliwość, ale zawiedli się procesem, który pozwolił menedżerom TfL i TOL uniknąć składania zeznań i udzielania rodzinom odpowiedzi, których tak bardzo potrzebują. Zamiast lepiej zrozumieć, jak i dlaczego zginęli ich bliscy, zostali bardzo zawiedzeni.
Ostatecznie czują, że nikt nie został pociągnięty do odpowiedzialności za tragiczne wydarzenia sprzed prawie pięciu lat i będą dalej walczyć o sprawiedliwość dla swoich bliskich. W rezultacie będziemy realizować dostępne dla nas opcje prawne, wzywając Prokuratora Generalnego do złożenia wniosku do Sądu Najwyższego o nowe śledztwo. Rodziny będą również rozważać postępowanie sądowe przeciwko koronerowi, aby uzyskać odpowiedzi, na które zasługują.
Andrew Ritchie QC, który reprezentował pięć rodzin w sądzie, był wspierany przez Giles Mooney QC, który reprezentował dwie rodziny. Jego zdaniem: "Ten koroner się pomylił, co pozbawiło rodziny i społeczeństwo odwiecznego prawa do wysłuchania zeznań osób odpowiedzialnych za tę straszną tragedię. Sytuacja wymaga szybkiej zmiany przez sąd wyższej instancji".
RAIB doszedł do wniosku, że kierowca albo zasnął, albo zdezorientował się w tunelu Sandilands. Kolejny wniosek jest taki, że ocena ryzyka i środki ostrożności ToL przeciwko ludzkim błędom kierowców były niewystarczające. TfL zleciło firmie SNC-LAVALIN sporządzenie niezależnego raportu z katastrofy.
Bardzo polecam Osbornes Law. Bardzo profesjonalna i miła pomoc na wszystkich etapach dochodzenia odszkodowania. Przejrzyste zasady współpracy i bardzo dobry kontakt, polscy prawnicy. Mój przypadek był bardzo skomplikowany i oni go wygrali.

Skuteczni i życzliwi prawnicy, polecam.

Profesjonalne i indywidualne podejście do mojej sprawy. Wydawało się niemożliwe uzyskać odszkodowanie, ale moja sprawa zakończyła pomyślnie dla mnie. Polecam gorąco wszystkim. Najlepsza porada w Londynie.

Profesjonalna obsługa, bardzo dobry kontakt wszystkim się zajęli od A do Z. Bardzo polecam.

Kancelaria Osbornes zadziałała bez zastrzeżeń, moja sprawa została zakończona pozytywnie.

Wielkie podziękowania dla Magdaleny Knez za pomoc w mojej sprawie. W moim przypadku była świetnym prawnikiem. Była bardzo pomocna, informowała mnie na bieżąco o wszystkim, co się dzieje, przyjazna i łatwa w rozmowie zarówno po angielsku jak i po polsku. Polecam ją jako prawnika a takze kancelarie prawna Osbornes Law.