Osbornes Shortlisted as Probate Law Firm of the Year
14 Apr 2021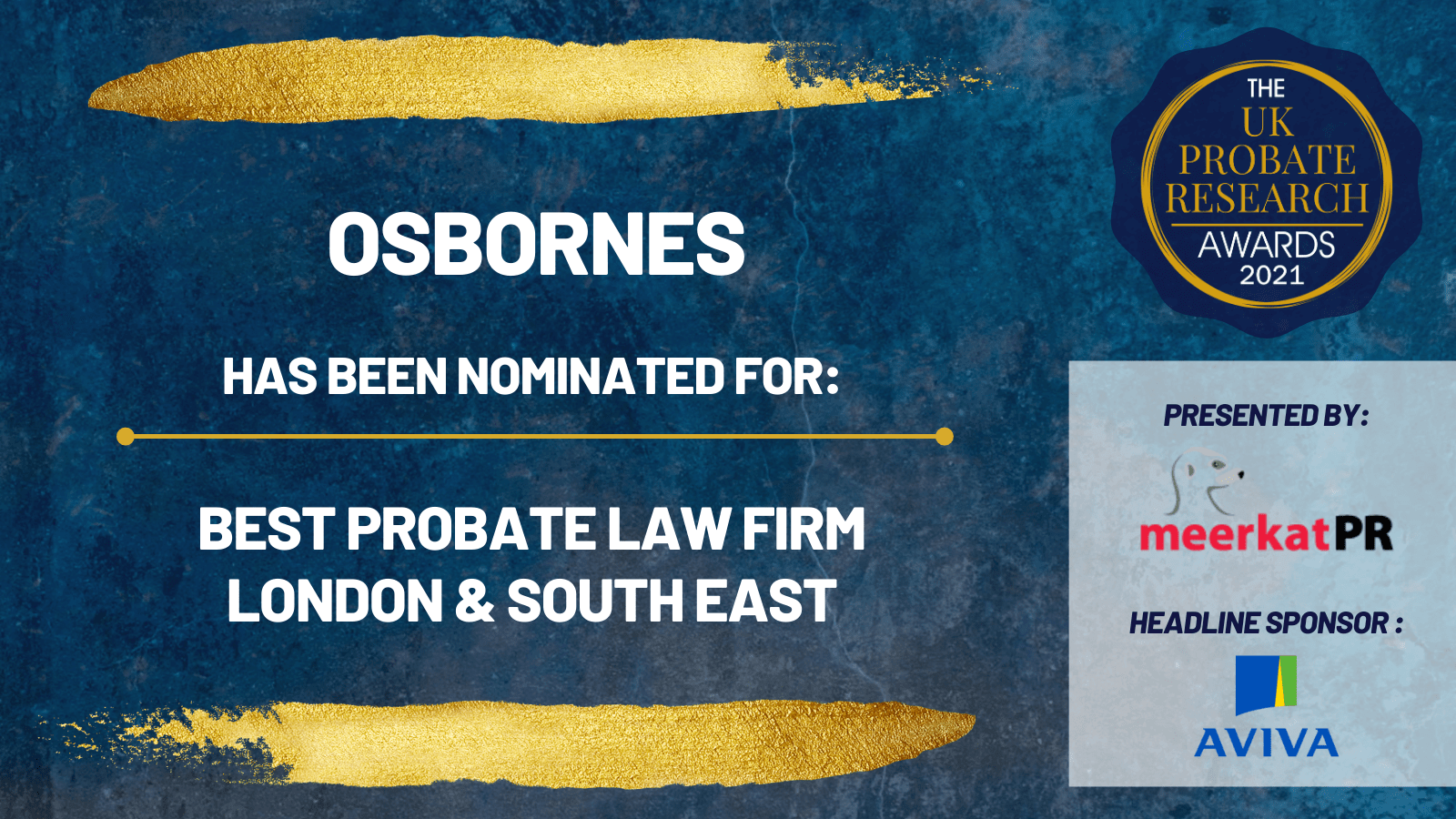 Osbornes have been shortlisted as finalists for an award at the 2021 'UK Probate Research Awards'.
The firm has been shortlisted for 'Best Probate Law Firm in London and the South-East'.
The Probate Research Awards highlights the achievements and skills of forensic genealogists and the professional advisers they work with.
Jan Atkinson, specialist contentious probate lawyer and head of private client at Osbornes comments:
"The whole team are delighted to be one of only five firms shortlisted for this award, in the competitive London market. The team works closely with genealogists and recognises the hard work they contribute to the service we offer our clients, especially when working on and researching international estates. We look forward to celebrating their hard work on the 29th April, when winners are announced".
To speak to Jan about your case, fill in an online enquiry and we will call you back.
Osbornes offers specialist contentious probate advice from our offices in Hampstead and Camden. Our lawyers work out of both offices and are available for appointments in both. The Hampstead office is conveniently located on the High Street and has its own client meeting rooms.