Odszkodowanie Od Londyńskiego Biura Transportu
26 Mar 2022 | Oliwia Różycka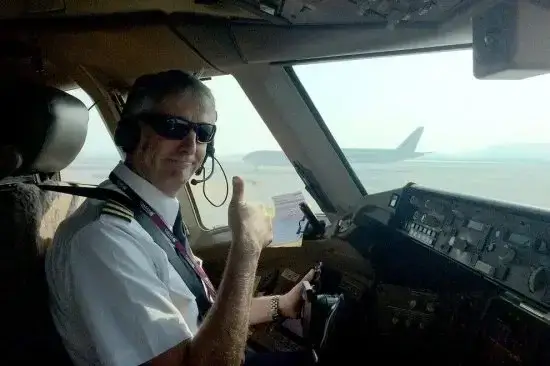 Roszczenie o odszkodowanie za poważny problem neurologiczny po tym, jak znak londyńskiego metra uderzył podróżującego na jednej ze stacji metra.
Podróżujący był Pilotem z zawodu. To że przeżył było "cudem" po tym, jak 20-kilogramowy znak spadł mu na głowę z czterech metrów na zatłoczonej stacji londyńskiego metra.
58-letni Piero Burresi-Paone szedł z żoną Federicą i sześcioletnią córką, kiedy na stacji Kentish Town uderzył w niego znak metra.
Lekarze powiedzieli, że to "cud", że przeżył wypadek 21 sierpnia 2021 r., który spowodował poważne konsekwencje: zawroty głowy, depresję, niski poziom energii i utratę pamięci.
Piero stracił pracę jako pilot i instruktor w Qatar Airways w wyniku wypadku. Pozwy przeciwko Tfl zostały wszczęte za pośrednictwem kancelarii Osbornes Law.
Niestabilny panel metra został zgłoszony Tfl na kilka tygodni przed incydentem, ale twierdzi się, że ani Tfl, ani firma serwisowa Engie nie podjęły żadnych działań w tym zakresie.
Piero powiedział: "Jestem tak zdenerwowany, że moja córka musiała zobaczyć, co się stało i była tak przerażona. Piero, oglądając film z wypadku dziwił się; dlaczego nie postawili barier w okolicy i dlaczego tak długo nie naprawiali tego niebezpiecznego znaku? Dlaczego nie podjęto środków bezpieczeństwa, aby temu zapobiec? Gdyby znak uderzył w moją córkę, nie byłoby jej teraz z nami. Mam szczęście, że żyję." […]
"Jestem bardzo sfrustrowany faktem, że nikt nie przyznał się do winy, mimo że znak metra spadł mi na głowę i prawie mnie zabił. Nie obchodzi mnie, czy Tfl kwestionuje, kto jest odpowiedzialny, chcę tylko, żeby ktoś przyznał się do winy, bo od wypadku minął prawie rok. Chcę, aby TFL upewniło się, że posiada procedury zapobiegające temu, by nie przydarzyło się to nikomu innemu".
Piero nie pamięta tego incydentu, ale jego żona Federica wspominała: "Przechodziłem obok wejścia do metra, kiedy zobaczyłem, jak ktoś podnosi ręce, żeby coś złapać. Gdy się zbliżyliśmy, odskoczył i w tym momencie na głowę Piero spadł duży znak metra. Miał krew na twarzy i zacząłem krzyczeć na tego mężczyznę i otaczających mnie ludzi, żeby ktoś wezwał karetkę. W tym momencie myślałem, że Piero nie żyje, ponieważ leżał na podłodze bez ruchu.
Piero został przeniesiony do szpitala St May's w północno-zachodnim Londynie, gdzie przebywał w szpitalu przez pięć dni.
Federica dodała: "Lekarze martwili się, że złamał kręgosłup lub doznał urazu mózgu, ale po wykonaniu wszystkich testów lekarze stwierdzili, że to cud, że nie doznał tak poważnych obrażeń".
Piero powiedział, że największy wpływ na jego rodzinę miała utrata pracy w Qatar Airways."Dla pilota zawroty głowy po wypadku, to katastrofa, a to oznaczało, że straciłem wymarzoną pracę. Myślałem, że moi szefowie poczekają, aż wyzdrowieję, ale postanowili mnie natychmiast zwolnić. Byłem dla nich instruktorem, więc myślałem, że jestem wartościowym pracownikiem, ale postanowili się mnie pozbyć. Byłem zdruzgotany i martwiłem się, że nie będę mógł dostać innej pracy jako pilot. Udało mi się już wyleczyć zawroty głowy, co oznacza, że ​​mogę bezpiecznie latać, ale ten incydent i utrata pracy głęboko wpłynęły na nasze życie. Czuję, że straciłem wszystko przez Tfl ".
Nasz prawnik z Osbornes Law, reprezentujący Piero, powiedział: "Ten przerażający incydent miał druzgocący wpływ na życie mojego klienta, był on zdesperowany, aby pociągnąć TFL do odpowiedzialności w tej sprawie, oraz aby mógł on kontynuować swoje życie. Temu incydentowi można było łatwo zapobiec".