Odszkodowanie: jak udowodnić, że zdarzył się wypadek przy pracy?
30 Nov 2021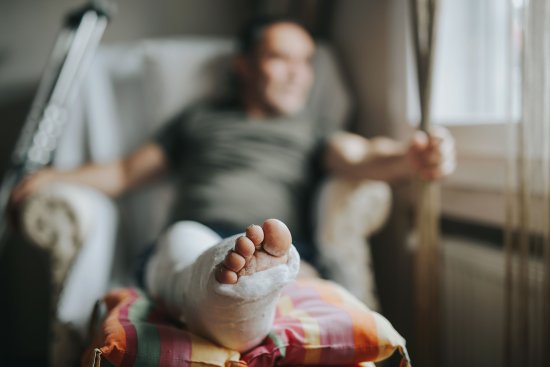 Prawo Anglii i Walii stanowi, że osoba poszkodowana (wnioskodawca lub pracownik) musi udowodnić swoje uprawnienia i roszczenia. Osoba, od której dochodzi się odszkodowania (tj. pozwany lub pracodawca) nie musi niczego udowadniać. Oczywiście przepisy określają, co pracodawca musi zrobić, aby zabezpieczyć miejsce pracy i zmniejszyć ryzyko obrażeń. Wniosek o odszkodowanie jest skuteczny, jeśli wnioskodawca, przy pomocy swojego prawnika, jest w stanie:
jak doszło do wypadku i czy wypadek miał miejsce podczas wykonywania zawodu
że do wypadku doszło z winy pracodawcy lub kolegi
że obrażenia spowodowały pewne obrażenia.
Ten artykuł informacyjny skupi się na pierwszym punkcie. Dlaczego trzeba to udowodnić? Ponieważ pracodawca może twierdzić, że:
nie doszło do wypadku
wypadek się zdarzył, ale nie jak twierdzi pracownik
pracownik nie był tego dnia w pracy, więc musiał zostać ranny w innym miejscu.
Jak to zrobić?
– KSIĄŻKA WYPADKÓW: Należy sporządzić raport z wypadku. Księga urazów jest czasem klasyczną książką, a czasem dokumentem elektronicznym. Wypadek może napisać szef (np. lider zespołu, przełożony, kierownik), czasem kolega. Wypadek należy zgłosić niezwłocznie ustnie przed opuszczeniem miejsca pracy. Jeżeli wypadek jest bardziej prawdopodobny, pracownik powinien podpisać protokół tylko wtedy, gdy w pełni rozumie treść protokołu i jest zadowolony z opisu wypadku. Raport ma dużą wagę podczas dowodzenia. Zdarza się, że kontuzja nie znika – czasami kontuzja jest zbyt poważna, innym razem szef po prostu odmawia jej spisania.
– DOKUMENTACJA ZDROWOTNA: Po wypadku następuje wizyta w izbie przyjęć (Amergecy lub A&E), u lekarza pierwszego kontaktu (GP), a następnie przez specjalistów. Personel medyczny zawsze pyta, jak doszło do urazu i spisuje opis wypadku. Dokumentacja medyczna zawierająca szczegóły dotyczące wypadku również ma dużą wagę dowodową. Zwłaszcza jeśli wypadek nie został napisany od razu w pracy, konieczne jest prawidłowe opisanie wypadku w szpitalu itp.
SMS i EMAIL: niezależnie od tego, co zostało napisane w pracy lub u lekarza, zgłoszenie wypadku i jego opisu pracodawcy przez SMS lub e-mail zaraz po wypadku nie jest szkodliwe. Taka komunikacja może być przydatna. Zapisywana jest data i godzina wiadomości. Jeśli pracodawca twierdzi, że nic nie wiedział, będzie można udowodnić, że pracownik próbował w tym czasie zgłosić wypadek. Powstanie wtedy pytanie, dlaczego pracodawca nie działał – to znaczy nie zbadał i nie zapisał, co się stało.
– Świadkowie: korzystne jest posiadanie nazwisk i danych kontaktowych świadków wypadku. Ich zeznania będzie można uzyskać nawet po złożeniu wniosku o odszkodowanie. Pomogą, jeśli brakuje innych dowodów.
Opieramy się na takich dowodach na co dzień w sporach prawnych, w których pracodawca nie chce uwzględnić roszczeń klienta. Prawda jest tylko jedna – ale trzeba ją udowodnić.
Nasza kancelaria reprezentuje klientów, którzy doznali od lekkich do bardzo poważnych urazów z trwałymi skutkami od 1973 roku, odkąd otrzymała liczne nagrody.
Prowizje są wypłacane za usługi dopiero po pomyślnym rozwiązaniu sprawy ("no win no fee"). Skontaktuj się ze mną przez prywatną wiadomość bezpośrednio na Facebooku, www.facebook.com/prawnikUK, telefonicznie pod numerem 020 7482 8437.