ODŠKODNÉ PRE AGENTÚRNYCH A PRÍLEŽITOSTNÝCH PRACOVNÍKOV
15 Jun 2021 | Jaro Bernat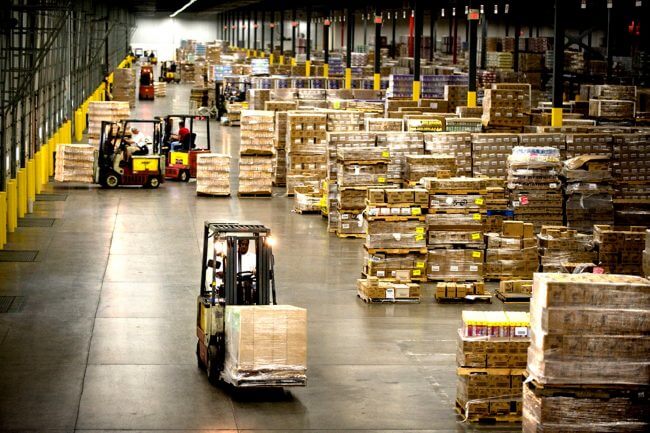 Sú ich práva rovnaké ako práva stálych zamestnancov?
Pravidlá na chranu zdravia a bezpečnosti pri práci sa vzťahujú na všetkých ľudí, ktorí sa na pracovisku nachádzajú: na stálych, agentúrnych aj príležitostných pracovníkov a dokonca návštevníkov (napríklad elektrikár vykonávajúci inšpekciu v budove zákazníka, kuriér doručujúci zásielku v kancelárii, upratovačka v sklade ktorého nie je zamestnankyňou). Ak k úrazu dôjde, odškodné môžu žiadať tak agentúrni ako aj stáli zamestnanci.
Otázkou napríklad je, od koho má človek žiadať odškodné, ak ho zamestnáva a platí agentúra, no úraz sa stal napríklad v sklade, za ktorý agentúra nenesie zodpovednosť. V niektorých situáciách treba žiadať odškodné od prevádzkovateľa skladu, v iných však od agentúry. Odškodné v Anglicku a Walese vypláca len ten, kto úraz po právnej stránke zodpovedá. Môže to byť agentúra, ktorá neposkytla vhodnú pracovnú obuv. Môže to byť prevádzkovateľ skladu, ktorý nechal podlahu v nevyhovujúcom, nebezpečnom stave.
Výnimočne môžu niesť právnu zodpovednosť agentúra aj sklad a vtedy časť odškodného vyplatí každý z nich.
Ďalšou otázkou je, v akej výške má odškodné byť. Balík odškodného pozostáva z viacerých položiek, no tie hlavné sú bolestné a náhrada ušlej mzdy. Bolestné advokát stanoví s odvolaním sa na nezávislý lekársky posudok. Agentúrni aj stáli zamestnanci majú nárok na bolestné v rovnakej výške.
Nárok na náhradu ušlej mzdy sa väčšinou uplatňuje tak, že sa vypočíta priemerný príjem za obdobie 3 mesiacov pred úrazom – napríklad £1500. Žiada sa náhrada za rozdiel medzi skutočným príjmom počas práceneschopnosti (PN) a očakávaným príjmom. Napríklad PN trvala 2 mesiace, očakávaný príjem bol £3000, no zamestnávateľ vyplatil len £900 "sick pay". K náhrade sa žiada £2100.
Čo sa náhrady ušlej mzdy týka, agentúrni a príležitostní pracovníci to majú o niečo ťažšie. Stály zamestnanec má zaručený príjem (s výnimkou zamestnanca na "zero hours contract"). Príjem môže kolísať ale istý minimálny príjem je zaručený. Príjem agentúrneho pracovníka často zaručený nie je. Môžu byť týždne, kedy agentúra prácu nezabezpečí. Je na ňom a jeho advokátovi, aby dokázali, že nebyť úrazu, bol by pracoval.
Čo ak vinník tvrdí, že sa úraz nestal?
V prípade stálych zamestnancov takýto problém zriedka nastane. Na pracovnisku sú dobre a dlhodobo známi a poznajú kolegov a vedenie. Dobre vedia, na koho sa majú obrátiť v prípade úrazu, či kde je kniha úrazov, do ktorej treba údaje uviesť. Kolegovia-svedkovia sú ochotní dosvedčiť, že sa úraz stal.
Stáva sa však, že ak o odškodné požiada príležitostný pracovník, vinník poprie, že sa úraz stal alebo dokonca trvdí, že pracovník v deň úrazu v práci ani nebol. Samozrejme, pracovník musí urobiť hneď po úraze maximum pre to, aby vedel dokázať, kde a ako sa úraz stal: nahlásiť úraz osobne, telefonicky, SMS-kou či emailom; urobiť fotky; získať mena a telefónne čísla svedkov. Navyše je dobre ísť bezodkladne k lekárovi, ktorému okrem zranení popíše aj okolnosti úrazu.
Volám sa Jaro Bernat. Som advokát a plne registrovaný člen Advokátskej komory Anglicka a Walesu. Už 10 rokov účinkujem v Advokátskej kancelárii Osbornes Law.
Poradím Vám, aké máte možnosti, ak chcete požiadať o odškodné po pracovnom úraze, dopravnej nehode alebo inom incidente či po pochybení lekárov. Za služby sa platí provízia až po úspešnom doriešení prípadu ("no win no fee").
Kontaktujte ma súkromnou správou priamo na Facebook,
www.facebook.com/SlovenskipravnicivUK
, telefonicky/sms na čísle 0775 255 1479 alebo telefonicky na čísle 0207 482 8433. Na oboch čísla je možnosť zanechať hlasovú správu.
Kancelária Osbornes Law zastupuje klientov od roku 1973 a získala početné ocenenia.