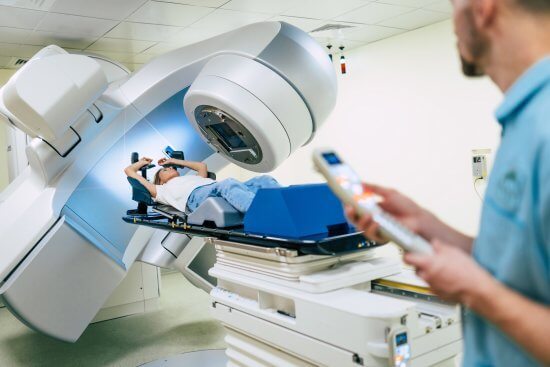 Komisja ds. Zdrowia i Opieki Społecznej opublikowała niedawno 52-stronicowy raport na temat usług onkologicznych, rozszerzając kryzys w Anglii (w porównaniu z innymi podobnymi krajami, takimi jak Australia i Kanada), w jaki sposób diagnoza i leczenie raka osiągają stosunkowo niski poziom. Parlament Brytyjski skomentował najbardziej niepokojący problem, który polegał na braku konkretnych rozwiązań.
Z powodu niedoborów personelu i pandemii rak nie jest diagnozowany u pacjentów na kluczowych wczesnych etapach, ponieważ NHS nie spełnia swojego celu, jakim jest zdiagnozowanie 75% przypadków na pierwszym i drugim etapie. Jest to niezbędne do maksymalizacji szans na przeżycie. Wpływ wcześniejszych testów i diagnoz będzie niezwykle istotny, a różnica jest wyraźna; diagnoza raka jelita w stadium 1 pozwoliłaby 90% pacjentów przeżyć jeszcze 5 lat, w przeciwieństwie do 10% osób w stadium 4.
Jedną z metod wczesnej diagnozy są regularne badania przesiewowe w kierunku raka, które zwiększają szansę wykrycia na wcześniejszym etapie. Jednak o trzy miliony mniej osób zaproszono na badania przesiewowe z zakresu diagnostyki integralnej w 2020 r. ze względu na środki dystansowania społecznego wdrożone w celu zapobiegania rozprzestrzenianiu się COVID-19. Ostatecznie prowadzi to do utraty realnej szansy wczesnego zachorowania na raka i zwiększenia szans na przeżycie pacjenta. Pomimo pandemii wszelkie próby rozwiązania tego problemu są utrudnione przez brak personelu zajmującego się diagnostyką i leczeniem.
Rząd podejmuje starania, aby uporać się z zaległościami związanymi z rakiem spowodowanym przez COVID i pracować nad bardzo potrzebną reformą. Kluczowym celem walki z tym problemem jest pomyślne przeprowadzenie długoterminowego planu dla NHS, aby osiągnąć cel, jakim jest zdiagnozowanie 75% nowotworów na pierwszym lub drugim etapie do 2028 roku. W tym celu należy podjąć poważne wysiłki, aby rozwiązać problem braki kadrowe wśród pracowników NHS zajmujących się chorobami nowotworowymi, która obejmuje onkologów, centra diagnostyczne i lekarzy rodzinnych.
W Osbornes widzieliśmy na własne oczy, jak te późne diagnozy raka wpływają na pacjentów i rodziny, ponieważ może to oznaczać druzgocącą różnicę między życiem a śmiercią. Pomogliśmy klientom i doradzaliśmy im w sprawie roszczenia o odszkodowanie, gdzie możemy wykazać, że opóźnienie w diagnozowaniu raka było zaniedbaniem.
Przeczytaj więcej o klientach, którym pomogliśmy, którzy doświadczyli późnej diagnozy.
Jeśli uważasz, że Ty lub członek rodziny doznaliście późnej diagnozy raka, nasi prawnicy specjalizujący się w zaniedbaniach medycznych mogą pomóc. Gdy udostępnisz nam swoją dokumentację medyczną, ustalimy, czy oczekiwanie wcześniejszej diagnozy byłoby uzasadnione.
Nasi prawnicy są ekspertami w zabezpieczaniu ugód i sprawiedliwości dla osób dotkniętych późną diagnozą. Zadzwoń do naszego biura lub wypełnij formularz zapytania online.