Mężczyzna, który prawie zmarł po zaniedbaniu medycznym, otrzymał odszkodowanie w wysokości £900 000!
13 Aug 2021 | Zuzanna Piotrowicz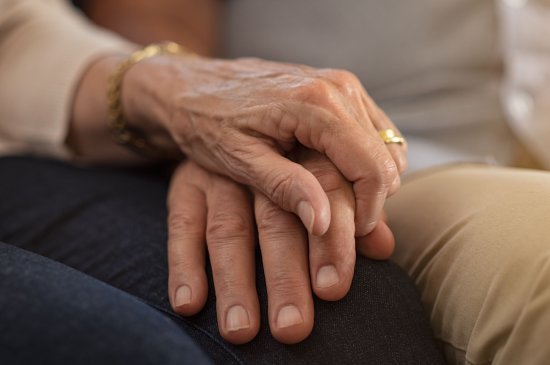 Mężczyzna, który doznał udaru i prawie umarł, gdy jego opiekunowie medyczni mieli aż 142 okazje, by podać mu lekarstwa. 63-latek, którego nazwiska nie możemy podawać z powodów prawnych, powinien być odwiedzany przez opiekunów dwa lub trzy razy dziennie w celu podania leków.
Niestety personel z Ashley Care LLP w Southend w stanie Essex nie pojawił się aż 142 razy, w tym 45 pełnych dni, w ciągu 12 tygodni – co oznacza, że pacjent ​​nie zażył potencjalnie ratującego życie leku.
Mężczyzna, który ma teraz 69 lat i został sparaliżowany po prawej stronie, nie może mówić, a jego średnia długość życia uległa skróceniu w wyniku udaru, reprezentowany był przez prawnika od zaniedbań medycznych, Stephanie Prior z Osbornes Law.
Mężczyzna, któremu sąd przyznał anonimowość, ponieważ nie ma zdolności umysłowych w wyniku udaru mózgu, miał być regularnie odwiedzany przez opiekunów z Ashley Care LLP, ponieważ cierpiał na depresję, lęki i inne problemy natury psychicznej.
Jego córka ujawnia: "Powiedziano nam, że ma 1% szans na przeżycie, więc to cud, że wciąż tu jest, ale nigdy nie powinien był być w tej sytuacji. Gdyby opiekunowie właściwie wykonywali swoją pracę i zadawali sobie trud, by się zjawić, mój tato nadal byłby w stanie chodzić i rozmawiać. Opieka, którą otrzymał, była niedbała.
Nie wiemy, jak długo tam leżał, ponieważ opiekunów nie było od czterech dni, co niewątpliwie znacznie pogorszyło jego stan zdrowia".
Mężczyzna miał być odwiedzany przez Ashely Care trzy razy dziennie od 25 marca 2015 r. i dwa razy dziennie od 10 kwietnia 2015 r. 14 czerwca wykonał telefon alarmowy do swojej siostrzenicy i został przeniesiony na ostry dyżur. oddział udarowy w Southend General Hospital.
Jego córka dodała: "Mój tata był na antykoagulantach, więc bardzo ważne było, aby brał leki. Z powodu jego problemów ze zdrowiem psychicznym plan opieki zawierał kwestię podawania leków przez opiekunów. Dodatkowo częścią planu jego powrotu do zdrowia było to, że jako rodzina nie będziemy go cały czas odwiedzać, żeby go nie niepokoić. W rezultacie cała rodzina zupełnie nie zdawała sobie sprawy, że opiekunowie nie wypełniają swoich obowiązków.
"Mój tata zasłabł, ale udało mu się zadzwonić do swojej siostrzenicy i po prostu powiedział "pomocy" przez telefon. Znaleźli go na podłodze, pokrytego odchodami i niezdolnego do mówienia.
"To tak denerwujące, że ci, którzy mieli pomagać mu w powrocie do zdrowia i poprawiać jego życie, nie zawracali sobie głowy pojawianiem się przez większość czasu. Byliśmy oburzeni i źli, kiedy to się stało, ale szczerze mówiąc, jest nam teraz bardziej smutno, że był tak pozostawiony.
"To tragiczne, ponieważ teraz moje dzieci nie mają dziadka, z którym mogłyby się w pełni bawić. Tato jest moim najlepszym przyjacielem. Byłby z nimi taki dobświetnym dziadkiem, ale to zostało nam odebrane.
"Namawiałabym ludzi, którzy potrzebują opiekunów dla swoich bliskich, aby upewnili się, że ci faktycznie wykonują swoją pracę, ponieważ nie chciałabym, aby ktokolwiek inny przechodził przez to, przez co my przeszliśmy. Firmy muszą upewnić się, że ich pracownicy przeprowadzają wizyty, ponieważ w przeciwnym razie narażają oni życie ludzi na niebezpieczeństwo. Rodziny powinny mieć pewność, że ich bliscy są otoczeni odpowiednią opieką. Opiekunowie mojego taty zabrali mi spokój ducha i teraz trudno mi zaufać komukolwiek, kto opiekuje się moim tatą".
Stephanie Prior, dyrektor ds. zaniedbań klinicznych w londyńskiej kancelarii prawnej Osbornes Law, powiedziała: "Mój klient ma szczęście, że żyje, ale jego życie zostało zniszczone przez niedbałą opiekę tych, którzy mieli się nim zajmować. Ten tragiczny przypadek jest surowym ostrzeżeniem dla opiekunów, aby upewnić się, że biorą udział we wszystkich wizytach u klientów zgodnie z planem, ponieważ mają oni w swoich rękach życie podopiecznych".
Jeśli padłeś ofiarą zaniedbania w opiece i chcesz omówić swój potencjalny przypadek, zadzwoń do zespołu ds. zaniedbań medycznych pod numer 0207 482 8436 lub wypełnij formularz zapytania online.
Bardzo polecam Osbornes Law. Bardzo profesjonalna i miła pomoc na wszystkich etapach dochodzenia odszkodowania. Przejrzyste zasady współpracy i bardzo dobry kontakt, polscy prawnicy. Mój przypadek był bardzo skomplikowany i oni go wygrali.

Skuteczni i życzliwi prawnicy, polecam.

Profesjonalne i indywidualne podejście do mojej sprawy. Wydawało się niemożliwe uzyskać odszkodowanie, ale moja sprawa zakończyła pomyślnie dla mnie. Polecam gorąco wszystkim. Najlepsza porada w Londynie.

Profesjonalna obsługa, bardzo dobry kontakt wszystkim się zajęli od A do Z. Bardzo polecam.

Kancelaria Osbornes zadziałała bez zastrzeżeń, moja sprawa została zakończona pozytywnie.

Wielkie podziękowania dla Magdaleny Knez za pomoc w mojej sprawie. W moim przypadku była świetnym prawnikiem. Była bardzo pomocna, informowała mnie na bieżąco o wszystkim, co się dzieje, przyjazna i łatwa w rozmowie zarówno po angielsku jak i po polsku. Polecam ją jako prawnika a takze kancelarie prawna Osbornes Law.