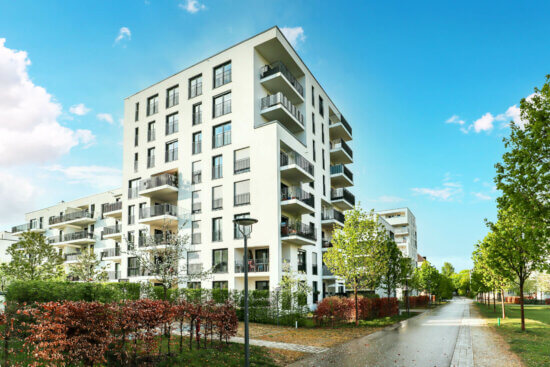 The government announced in 2021 the introduction of various leasehold reforms which will affect the leasehold system for properties in England and Wales.
These would be introduced in two parts;
Leasehold Reform (Ground Rent) Act
The first, which came into force in June 2022, is the Leasehold Reform (Ground Rent) Act. This reform ended all ground rent on new leases and on the extended terms for lease extensions.
The second phase of the leasehold reform package was addressed in the House of Lords on 2nd May by Levelling Up Minister Baroness Scott of Bybrook, who described the draft leasehold bill as 'very complex', but will be introduced in the "next session of parliament", due to start in autumn this year. The forthcoming Bill will deal with enfranchisement, which is the process of acquiring the freehold or extending the lease of a property.
Baroness Scott said:
"We are committed to making enfranchisement simpler and cheaper for leaseholders. We will abolish marriage value, cap the treatment of ground rents in the enfranchisement calculation and prescribe rates to be used saving some leaseholders thousands of pounds. An online calculator will also be introduced to make it simpler for leaseholders to find out how much it will cost them to enfranchise. We are due to bring forward further leasehold reforms later in this Parliament."
We await any further information on timescales and a draft bill. You can find out more about the estimated timetable on the House of Commons website by clicking here.
Another important issue raised this week, relating to the lease extensions and the new Building Safety Act 2022,  highlighted that the qualifying lease under the Act would appear to exclude leases that are extended after the 14th February 2022.
Baroness Scott said:
"We are looking to resolve this issue as soon as Parliamentary time allows."
In the interim, leaseholders who want to extend their lease, and live in buildings that are 11-18 meters high or above, should take care when extending their lease and make sure they take legal advice before proceeding.
If you are a leaseholder and would like to know more about the leasehold enfranchisement process, please contact our Property lawyer, Amber Krishnan-Bird or call the team on 020 7485 8811. Alternatively, you can make an online enquiry.
"Both Amber and Rachael were far more than their jobs required – couldn't have done this without their expertise and kindness"

Professional and communicative throughout the process of becoming a Freehold Company and having a share of said freehold. Both Amber and Siroop spoke in plain English and were most efficient and pleasant to deal with.

Amber was fantastic from start to finish. Efficient, clear and professional. Will certainly be calling on her again.
More on the Leasehold ReformVIEW ALL
6.4.2022

The End of Ground Rents

The Leasehold Reform (Ground Rent) Act 2022 It has been confirmed that The Leasehold Reform (Ground Rent) Act 2022 will come into...

Read more

30.1.2018

Understanding Your Lease

The security of shelter is a basic human requirement and is even more important if we have a family or...

Read more

31.10.2017

Airbnb Ruling (Nemcova v Fairfield)

Shilpa Mathuradas examines the case of Nemcova v Fairfield Rents Ltd. In this case, The Upper Tribunal considered whether a...

Read more