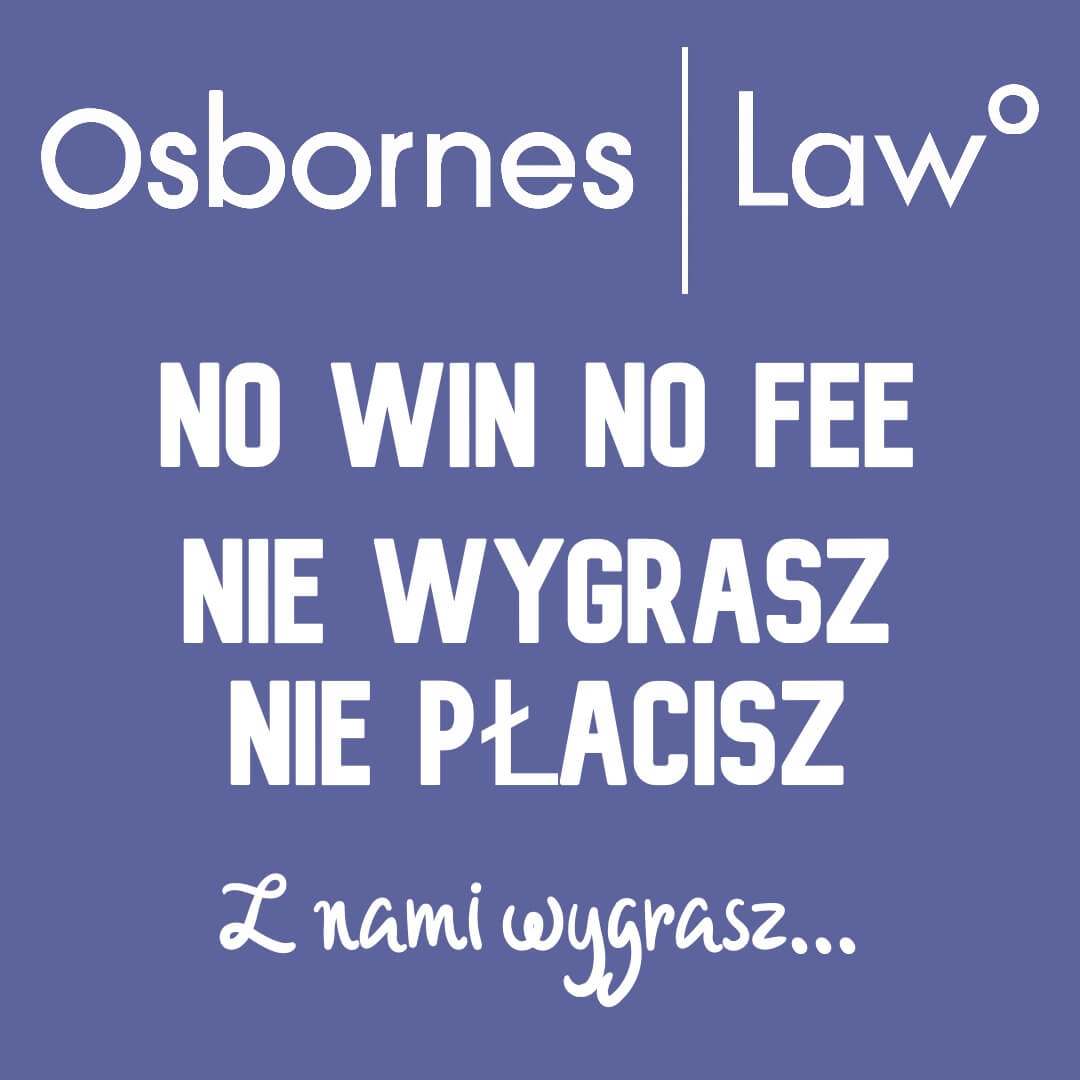 W przypadku obrażeń ciała często słyszymy ważne terminy, takie jak; "Wypadek", "zaniedbanie" i "brak wygranej, brak opłaty". Ale co właściwie oznaczają te terminy i czy musisz je zrozumieć, zanim zgłosisz roszczenie z tytułu obrażeń ciała?
Co to jest wypadek?
Według internetowego słownika Cambridge Dictionary, wypadek można zdefiniować jako coś, co zdarza się przypadkowo, bez planowania lub zamiaru i skutkuje uszkodzeniem czegoś lub urazem kogoś. Istnieje niezliczona liczba przyczyn wypadków i szeroki wachlarz rodzajów szkód, które mogą wynikać z tych wypadków. Rzeczywiście, ze względu na dużą różnorodność, znalezienie sposobów kategoryzowania wypadków i szkód, jakie one wyrządzają, może być trudne. Na przykład wypadki można zdefiniować według lokalizacji: miejsce pracy, ruch drogowy, przestrzeń publiczna. Można je zdefiniować na podstawie czynności, na przykład wypadków sportowych. Urazy mogą być poważne, zagrażające życiu lub stosunkowo niewielkie. Uszkodzenie ciała może obejmować wszystko, od urazu głowy po złamany palec u nogi. Ze względu na tak dużą różnorodność istnieje również wiele różnych modeli statystycznych, które są wykorzystywane do charakteryzowania i analizowania wypadków, w tym teoria domina i model uszkodzeń energetycznych.
W świecie prawa powszechnie uważa się, że aby ktoś został pociągnięty do odpowiedzialności, musi istnieć przewidywalne ryzyko obrażeń, które wynika z zaniedbania. Mówiąc ogólnie, oznacza to, że jeśli szkoda została spowodowana wypadkiem i nikt nie może być pociągnięty do odpowiedzialności, roszczenie o odszkodowanie prawdopodobnie zakończy się niepowodzeniem.
Co to są zasady "bez wygranej, bez opłaty"?
Według Prawnego Rzecznika Praw Obywatelskich umowy "bez wygranej, bez opłaty" oferują klientom sposób finansowania sporów przy minimalnym ryzyku finansowym. Są one udzielane z "założeniem, że prawnik nie pobierze wynagrodzenia, jeśli roszczenie nie powiedzie się" [1]. Jeśli jednak roszczenie zakończy się sukcesem, prawnik będzie uprawniony do odzyskania swoich kosztów podstawowych od strony wnoszącej sprzeciw oraz określonego procentu odzyskanego odszkodowania. Ponadto możesz zostać poproszony o wykupienie ubezpieczenia na wypadek przegrania sprawy: ubezpieczenie obejmie Cię, jeśli z jakiegokolwiek powodu będziesz zobowiązany do pokrycia kosztów prawnych i wydatków strony przeciwnej. Wybrany przez Ciebie prawnik powinien szczegółowo omówić to z Tobą, zanim podpiszesz jakiekolwiek dokumenty.
Te umowy "bez wygranej, bez opłaty" mogą zaoferować stronie poszkodowanej przystępne cenowo rozwiązanie dochodzenia roszczenia z tytułu obrażeń ciała.
Dochodzenie roszczenia z tytułu obrażeń ciała
Jeśli odniosłeś obrażenia w wypadku, nie z własnej winy, możesz ubiegać się o odszkodowanie za obrażenia i straty finansowe poniesione bezpośrednio w wyniku wypadku.
Istnieją różne terminy, w których musisz wszcząć postępowanie sądowe, najlepiej więc jak najszybciej zasięgnąć porady specjalisty ds. Obrażeń cielesnych, aby upewnić się, że Twoje roszczenie ma uzasadnione szanse powodzenia i że nie zabraknie Ci czasu na dochodzić swoich roszczeń.
Płacenie za działania prawne może być kosztowne, więc możesz zdecydować się na skorzystanie z oferty "bez wygranej, bez opłaty" od swojego prawnika. Jednak ważne jest, aby wybrać renomowanego prawnika, który jest członkiem programu akredytacji Law Society. W ten sposób możesz mieć pewność, że otrzymasz rzetelną poradę prawną i nie poniesiesz żadnych nieoczekiwanych kosztów.