Vulnerable child wrongly assessed to be an adult
12 Apr 2022 | Alex McMahon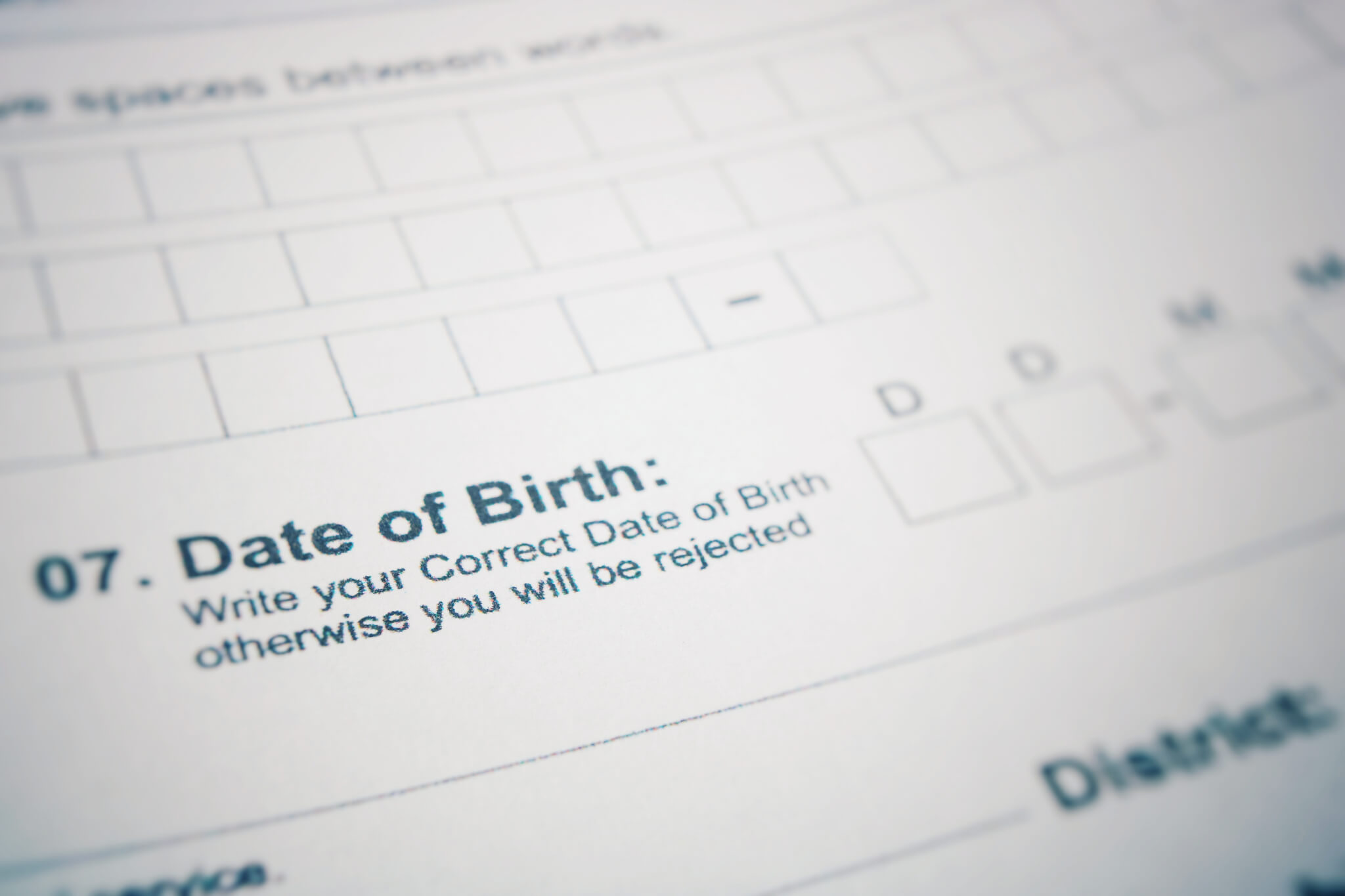 Upper Tribunal finds a vulnerable child to be 17 years old despite two flawed local authority age assessments which led to denial of Children Act 1989 support and accommodation
The Upper Tribunal (Immigration and Asylum Chamber) recently handed down judgment on 6 April 2022 in the case of R (K) v London Borough of Brent [2022] JR-2021-LON-001398, accepting the claimed age of a vulnerable child of 17 years of age at the date of hearing, and rejecting that he was an adult of 23 or 24 years old as Brent assessed him to be. The judgment followed from a 4-day contested fact-finding hearing which raised a number of legal challenges upon which the Tribunal found in the Applicant's favour.
K is an Iranian Kurd who claimed to have been born on 8 February 2005.  He arrived in the UK in the back of a lorry in November 2019 when he claimed to be just 14 years old. Upon arrival, K presented to the Police in Leicestershire and was taken into Leicestershire's care pending an assessment of his age. K had a series of accommodation placements before he was assessed to be an adult born on 10 February 1997, making him 22 years of age at the date of assessment and 25 years of age at the date of hearing. K did not challenge Leicestershire's age assessment. He was then treated as an adult and placed in adult asylum support accommodation in Brent's area before a safeguarding referral was raised by the British Red Cross raising concerns regarding K's age and vulnerability. Brent refused to take K into care and instead conducted a "short-form" assessment of his age over three sessions, which did not comply with Merton principles, before Brent concluded that he was an adult of 23 or 24 years old. K had a significant history of self-harm and hospitalisation due to mental health concerns.
At the date of hearing before the Upper Tribunal, K maintained that he was a child of 17 years of age who had been incorrectly and unlawfully age assessed to be an adult by two local authorities.
After a four-day hearing, the Upper Tribunal found in K's favour and found him to be a vulnerable child of 17 years old. It was not in dispute between the parties that K had been diagnosed with PTSD, depression and found to have symptoms of emerging emotionally unstable personality disorder. The Tribunal found that both the Leicestershire and Brent age assessments failed to consider K's mental health and the impact upon his behaviour and presentation, and relied heavily upon evidence from the Helen Bamber Foundation (HBF) in relation to K's mental health symptoms and presentation.
Legal issues before the Upper Tribunal
Two legal issues were in dispute between the parties at the final hearing upon which the Tribunal found in favour of the Applicant. Both may have a bearing on the approach taken in subsequent cases.
First, Brent contended that having failed to challenge the Leicestershire age assessment that was not the direct challenge in the proceedings, he was fixed with the findings of fact recorded in the assessment and not permitted to challenge the assessment conducted by Leicestershire nor the process adopted. On behalf of K it was argued that the absence of challenge to the Leicestershire assessment was a matter that the Tribunal could take into account but at the stage of a fact-finding hearing, that assessment was merely a further source of evidence that the Tribunal was required to consider. The Tribunal found in favour of K's position finding that there was no authority to support that a first age assessment conducted by another local authority not subject to proceedings could not be subject to scrutiny at a fact-finding hearing or could only be "taken at its highest". The Tribunal considered [§12] that the case law supported that an earlier unchallenged age assessment should be assessed together with the rest of the evidence, per R (AM) v Solihull MBC (AAJR) [2012] UKUT 00118 (IAC).
Second, Brent argued that it would be wrong for Leicestershire assessment to be challenged and superseded by the Tribunal in circumstances where Leicestershire was not a party to proceedings but would be responsible for K if he was found to be a child as the initial assessing authority. The Tribunal again rejected this submission finding it without merit where the Leicestershire assessment should be considered in the round with the evidence and where Leicestershire were on notice of proceedings but had not taken steps to participate [§13]. The Tribunal found that the question of which local authority the duty to provide s20 CA 1989 fell was out with the proceedings with which it was seized and noted the importance of geographical presence to duties under CA 1989 [§14].
The Tribunal rejected that there was any issue in K "shopping around" for different assessments, noting that the reason that he had been moved to Brent's area was as a result of dispersal into adult asylum support accommodation by the Home Office [§15].
Determination of age
The Tribunal was presented with extensive evidence on behalf of both K, Brent and material disclosed by Leicestershire. After a careful analysis of the evidence, the Tribunal concluded that neither of the local authority's age assessments could carry any significant weight and the most probative evidence was that of the HBF. The Tribunal carefully analysed evidence regarding K's mental health conditions which were undisputed [§21] and were of high significance in the determination of age.
The Tribunal noted that at early stages of his interaction with staff from Leicestershire, K presented with "anger issues" [§23] which had been read by Leicestershire to indicate that K was not a child as he claimed to be. He was noted to be low in mood and suicidal and there was evidence of self-harm including cutting his arms. He had presented in his accommodation as suicidal and barricading himself in his room before being taken to A&E. Prior to the Leicestershire age assessment, K had been assessed by CAMHS by initial assessment to be experiencing symptoms of PTSD, acute emotional dysregulation and attachment related difficulties.
The evidence of Dr Argyriou, Senior Clinical Psychologist of HBF was critical in the Tribunal's determination that K's behaviour and interaction had been mis-read as adult behaviour when instead he presented psychologically in a manner that was "abundantly clear" to Dr Argyriou that K was a child. She found his clinical symptoms to be "very typical" of an adolescent [§37].  Dr Argyriou's evidence accepted by the Tribunal in respect of there being distinctions between how a young person reacted to trauma compared to an adult [§40] and that she had adapted her clinical work with K according to his claimed age. The Tribunal found Dr Argyriou's evidence to be strong and accepted that K's behaviour was typical of an adolescent with PTSD and emotional dysregulation rather than suggestive of K being an adult [§44].
The Tribunal concluded that the Leicestershire age assessment finding K to be at least 23 years of age born on 10 February 1997 would have been strongly persuasive of K being an adult had it not been for the medical evidence [§47].  The assessment was found to rely heavily on K's demanding and aggressive behaviour and demeanour being indicative of an adult [§48].  The Tribunal found that K's mental health was "more than sufficient to show that this was not a correct interpretation of the applicant's presentation" [§48].  The Tribunal found that even though there was limited evidence of K's mental health condition at the time of Leicestershire's assessment,  it "cannot stand as a reliable assessment" [§49] and the Tribunal found that weight to be placed on it was significantly reduced [§51].
In respect of Brent's age assessment, the Tribunal found that this was not a "reliable indicator: of K's age [§54], given the reliance that Brent placed upon Leicestershire's assessment, including to justify a "short-form" process, conducted over three assessment sessions but where again, K's challenging behaviour was relied upon without any reference to the developing body of evidence in support of mental health problems [§54]. The Tribunal found that procedurally, the assessment had a number of shortcomings [§55] with the absence of two social workers at all meetings; the absence of a responsible adult to support K in the process and the absence of a minded to process to afford K a fair opportunity to respond to Brent's provisional conclusions.  Further, the Tribunal found a there to be a failure to obtain and consider the opinions of those who had known and worked with K.
Against the absence of a reliable age assessment, the Tribunal found K's evidence to be discrepant and unclear [§60] but found that although K's evidence was likely to be untruthful or an attempt to embellish his evidence, it was not sufficient to show that he was not a child [§64].
Conclusion
This case saw an important vindication of a vulnerable child who had been wrongly assessed to be an adult on the basis of factors, such as perceived disruptive behaviour, aggression and self-harm, where the Tribunal considered that these were in fact features of adolescence, wrongly perceived. The Tribunal grappled with Brent's position that K was in effect estopped from challenging an earlier local authority age assessment for failure to challenge that assessment by judicial review which was rejected by the Tribunal in clear terms.  The case strongly demonstrates the importance of careful and collaborative preparation of age dispute challenges, across both the voluntary sector and medical professionals to assist vulnerable children to present and win their cases at contested hearing.
K was represented by Alex McMahon of Osbornes Law with Antonia Benfield of Doughty Street Chambers instructed as Counsel. Roxanne Nanton of the Refugee Council's Age Dispute Project acted as litigation friend with the case being supported by the Helen Bamber Foundation and Young Roots.
To speak to a specialist housing and social care lawyer, call Alex McMahon, or compete an online enquiry form.
Osbornes frequently handles judicial reviews and inquiries against public authorities, with a particular focus on representing children, young people and asylum seekers.

Osbornes are an outstanding firm of solicitors with a deservedly strong reputation. They are very experienced in public law matters and I would not hesitate to recommend them. They are known for the important test cases they bring but are equally committed to the coalface work they do with vulnerable clients.'

The team is very hardworking and dedicated to achieving the best outcome for their clients. The team ensures that everything is done to a timely manner and that their clients are updated frequently. The team is approachable, friendly, and very easy to work with.

Osbornes Law are an exceptional firm across the board from partners to paralegals and provide a consistent and exceptional legal service.

Will Ford – one of a handful of specialists in social security law. Outstanding experience & knowledge of complex statutory schemes.

"Alex McMahon – thorough and committed. Very easy to work with."