£250 000 kártérítést kapott a magyar teherautósofőr akire ráesett egy szénabála rakodás közben
11 Apr 2023 | Tamara Simon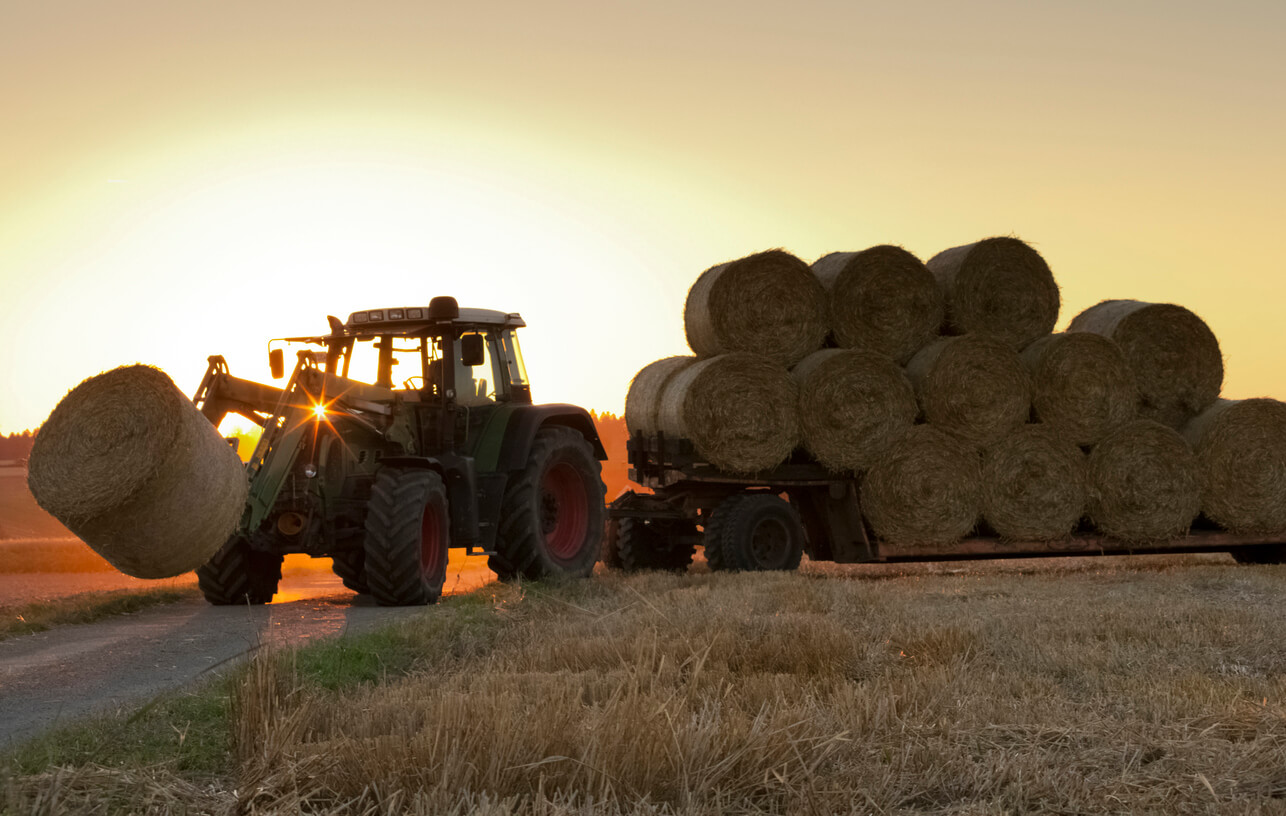 Sophie Davies, az Osbornes Law partnere és Személyi Sérülés Osztályának vezetője £250.000 kártérítést nyert ügyfelünknek, Simon Tamara magyar ügyvéd segítségével.
Ügyfelünk nyaka, csuklója és bordái eltörtek, miutan ráesett egy féltonnás szénabála a targoncáról rakodás közben.
A kezdő targoncavezető helytelenül kezdte el a szénabálák kirakodását a teherautóból anélkül, hogy ügyfelünket figyelmeztette volna. Elvesztette az irányítást, és a szénabála ügyfelünk nyakára esett.
Amikor ügyfelünk 2 és fél évvel a balesete után irodánkhoz fordult, a munkáltató őt hibáztatta a történtekért. Nem kapott táppénz, és még arra a műszakra sem fizették ki, amelyet a sérülése idejében végzett.
Az Osbornes gyorsan elérte a másik fél felelősség vállalásaát, de a munkáltató biztosítója továbbra is azt állította, hogy ügyfelünk részben hibás volt, mert rossz helyen állt.
Ennek ellenére alig több mint egy évvel megbízásunk után sikerült jó értékben megállapodást elérnünk.  Ez idő alatt ügyfelünk 3 különböző orvosszakértőnél jart, és egy barrister is tanácsot adott neki.
Ügyfelünk soha nem fog teljesen felépülni az életveszélyes sérüléseiből, de a kártérítéséből saját vállalkozást fog indítani Magyarországon.
Simon Tamara részt vett az ügyfélünkkel valo találkozókon, és gondoskodott arról, hogy rendszeresen tájékoztatva legyen magyar nyelven.
Tamara az Osbornes magyar ügyvédekből álló elkötelezett csapatának egyik tagja, amely számos magyar ügyfelünk kártérítési ügyén dolgozik.
Contact Tamara today
Email us Send us an email and we'll get back to you
En tiszta szivbol ajanlom Diaekat!!! A fiam ugye is allitolag haladt…aztan elvallaltak Diaek es most mar lathatova valik az alagut vege. Ok par honap alatt tobbet tettek, mint a masik iroda tobb mint 2 ev alatt!!!!


Ajanlani tudom Oket, gyors ugyintezes, teljes koru felvilagositas es garantalt gyozelem!

En mar nyertem Diana Magyar es az Osbornes segitsegevel. Peren kivul fizetett az akkori munkaltatom biztositoja egy ettol sokkal kisebb serulesert.

Kedves Diana es ugyvedi iroda!
Viszont kivanok en is az iroda minden dolgozojanak hasonlo jokat es szepet. S egyben ajanlom az irodat minden kedves bajba jutott honfitarsamnak. S ez uton szeretnem megkoszonni faradhatatlan, kitarto munkajukat a karteritesi ugyemben. Csak a legjobbakat tudom mondani az irodarol es meg egyszer KOSZONOM (igy nagy betuvel)
Tovabbi sikereket kivanok az ugyvedi irodanak


Koszonom szepen a segitseget es tamogatasat az en esetembern!
Nagyon halas vagyok Onnek es a cegnek!
Minden jot!

Most olvastam Andrew e-levelet az alperesek ajanlatarol (£13.500) Azonnal vissza is irtam egy BIG CONGRATULATION-t es azt hogy itt a vege az ugynek. Kerem tolmacsolja szoban is Andrew fele, hogy fogadjuk el az alperesek ajanlatat. Onnek is nagyon gratulalok es nagyon koszonom a segitseget.

Megerkezett a penz. Megegyszer koszonok mindent.
Szep napot kivanok!


Megkaptam az emailt, elolvasom es elkuldom a napokban az ertekelest! Szeretnem megkoszonni a kitarto munkajukat es az emberseges, nyugodt, biztato hozzaallasukat az ugyemhez. Orulok hogy Onokre talaltam es vegig csinaltak velem ezt a ket evet. Minden jot kivanok Onoknek a kesobbiekre, jo egeszseget es sok sikeres ugyet a cegnek!