Адвокати Осборнс представляват семейството на велосипедист загинал трагично след фатален сблъсък. Адвокати Осборнс предявяват граждански иск за обезщетение.
23 Jun 2021 | Elida Dimitrova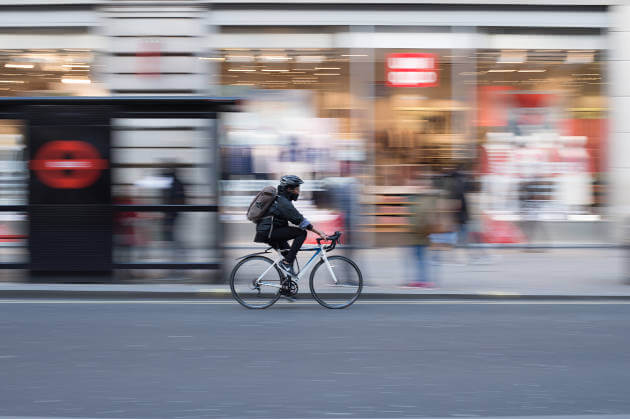 Нашият клиент, който живееше в Есекс, се прибира вкъщи след приключване на нощна смяна. Той загива трагично, убит от шофьор, който кара с превишена скорост. Въпреки  усилията на парамедиците, пристигнали на мястото на инцидента, нашият клиент  загива на място.
Кейт Милтън, адвокат по телесни наранявания в Осборнс, която е специализирана в произшествия със смъртни случаи, коментира:
"Загиналият румънски гражданин, беше изключително трудолюбив семеен човек, който стана жертва на шофьор каращ с превишена скорост. Смъртта му оказа опустошително въздействие върху съпругата и двете му дъщери, както и върху други членове на семейството му в Румъния. Работейки заедно с нашия румънски екип от юристи воден от адвокат Мария Тирон, успяхме да предявим граждански иск пред Върховния съд и в крайна сметка да осигурим 350 000 лири обезщетение за семейството."
Съгласно Закона за фаталните злополуки от 1976 г. най-близките роднини на  лица загинали в катастрофа, която не е по тяхна вина, имат право да предявят иск за обезщетение."
Искове за обезщетение при произшествие с фатален край.
Предявяването на иск за фатална злополука може да бъде дълъг и сложен процес и поради това е необходимо да се потърси съвет от юрист,  специализиран в предявяване на искове при злополуки с фатален край. Ние от Осборнс сме създали име на експерти по фатални искове както и други искове за сериозни наранявания.
Що се отнася до финансовото обезщетение, има два различни типа. Иск на жертвите и иск на тези, които са зависели от жертвата. В този случай успяхме да помогнем на семейството в зависимост, което трябва да компенсира загубената финансова подкрепа. Този иск взема предвид колко е печелел починалият както и полагаемата  пенсия.
В допълнение, има и възможност за иск за компенсация за загубата на семейството. Сумата е фиксирана от закона и възлиза на 15 120 британски лири. Това е отделно от сумата, която имате право да претендирате като  издръжка.
Не всички членове на семейството могат да претендират за обезщетение. Важно е да се консултирате със специализиран адвокат за фатални злополуки.
Правен съвет на български език
Знаем, че работата с адвокат е притеснителна за много хора. Това е особено вярно, когато английският не е вашия роден език и сте претърпели сериозно нараняване. В конкретния случай, нашият клиент е бил във Великобритания само от няколко месеца. Следователно нашият юридически екип, който говори български, е от решаващо значение за отговорите на всички ваши въпроси и обяснението на процеса на български. Ако не говорите английски, целият ви случай ще се води на български език, включително всички документи и писма, които ви изпращаме.
Защо да изберем адвокати Осборнс.
Osbornes Law предоставя експертни правни съвети и насоки повече от 45 години. Ние сме класирани от Chambers UK и The Legal 500 като една от водещите адвокатски кантори за физически наранявания в Лондон. Освен това сме препоръчвани и от The Times Best Law Firm Guide, които са забелязали безспорния ни опит в сферата на физическите травми.