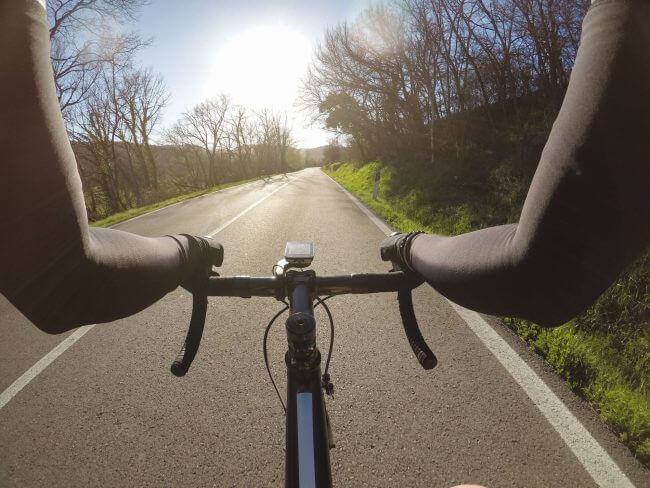 W jeden z czerwcowych weekendów po raz pierwszy od 11 tygodni odważyłam się wyjść poza zaciszny dom. Kiedy szłam przez Greenwich Park, obserwując dzieci jeżdżące na rowerze, pomyślałam o własnym dzieciństwie i nauce jazdy na rowerze.Wszystkie dzieci w mojej okolicy udawały się do tego samego lokalnego parku, aby nauczyć się jeździć. Ponieważ moja rodzina mieszkała tuż przy drodze dwupasmowej, park był najbezpieczniejszym miejscem do nauki jazdy. Spacerując po Greenwich Parku w tamten weekend widziałam ludzi w każdym wieku, którzy w pełni korzystali z jego uroków przy zamkniętej drodze i parkingu. Były tam zarówno małe dzieci, nastolatkowie, jak i dorośli, doświadczeni rowerzyści.
Różnica między parkiem, przy którym dorastałam, a parkiem w Greenwich polega na tym, że droga przelotowa biegnąca przez Greenwich Park, która łączy 2 części południowo-wschodniego Londynu, jest otwarta tylko w godzinach szczytu i nie jest otwarta w weekendy i dni ustawowo wolne od pracy. Ze względu na dystans społeczny parkowanie tam jest obecnie zabronione.Posiadanie bezpiecznej przestrzeni, w której dzieci mogą nauczyć się jeździć na rowerze, jest niezbędne. Greenwich Park o powierzchni 183 akrów posiada wyznaczone ścieżki rowerowe. Jednak mogą one nie być najrozsądniejszym miejscem do nauki jazdy dla dziecka, jeśli jest ona intensywnie wykorzystywana przez innych rowerzystów.
Dzięki obecnemu wymogowi zachowania dystansu społecznego, chodniki były głównie dostępne dla osób spacerujących po parku, a rowerzyści mogli swobodnie poruszać się po drodze. Dzięki temu dzieci mogły cieszyć się jazdą na rowerze, nie tylko w ogrodzie. Było to również bezpieczniejsze niż jazda po drodze w pobliżu domów. Jest to szczególnie ważne w przypadku dzieci mieszkających w budynkach mieszkalnych bez podwórka.Chociaż istnieje wiele otwartych terenów zielonych, na których ludzie mogą jeździć na rowerze, obecnie są one często zatłoczone, co utrudnia rowerzystom poruszanie się po nich i może utrudniać dystans społeczny.
W porównaniu do innych parków królewskich, w których znajdują się drogi, Greenwich Park stara się zapewnić sprawiedliwą równowagę wszystkim, którzy korzystają z parku. To ważne, abyśmy utrzymywali te przestrzenie otwarte i możliwie najbardziej przyjazne dla rowerzystów, aby dzieci mogły nauczyć się jeździć. Zachęcanie większej liczby ludzi do redukcji korzystania z samochodu i częstszej jazdy na rowerze ma moje poparcie.