Zaniedbanie medyczne podczas porodu skutkuje uszkodzeniem mózgu u noworodka
14 Jan 2019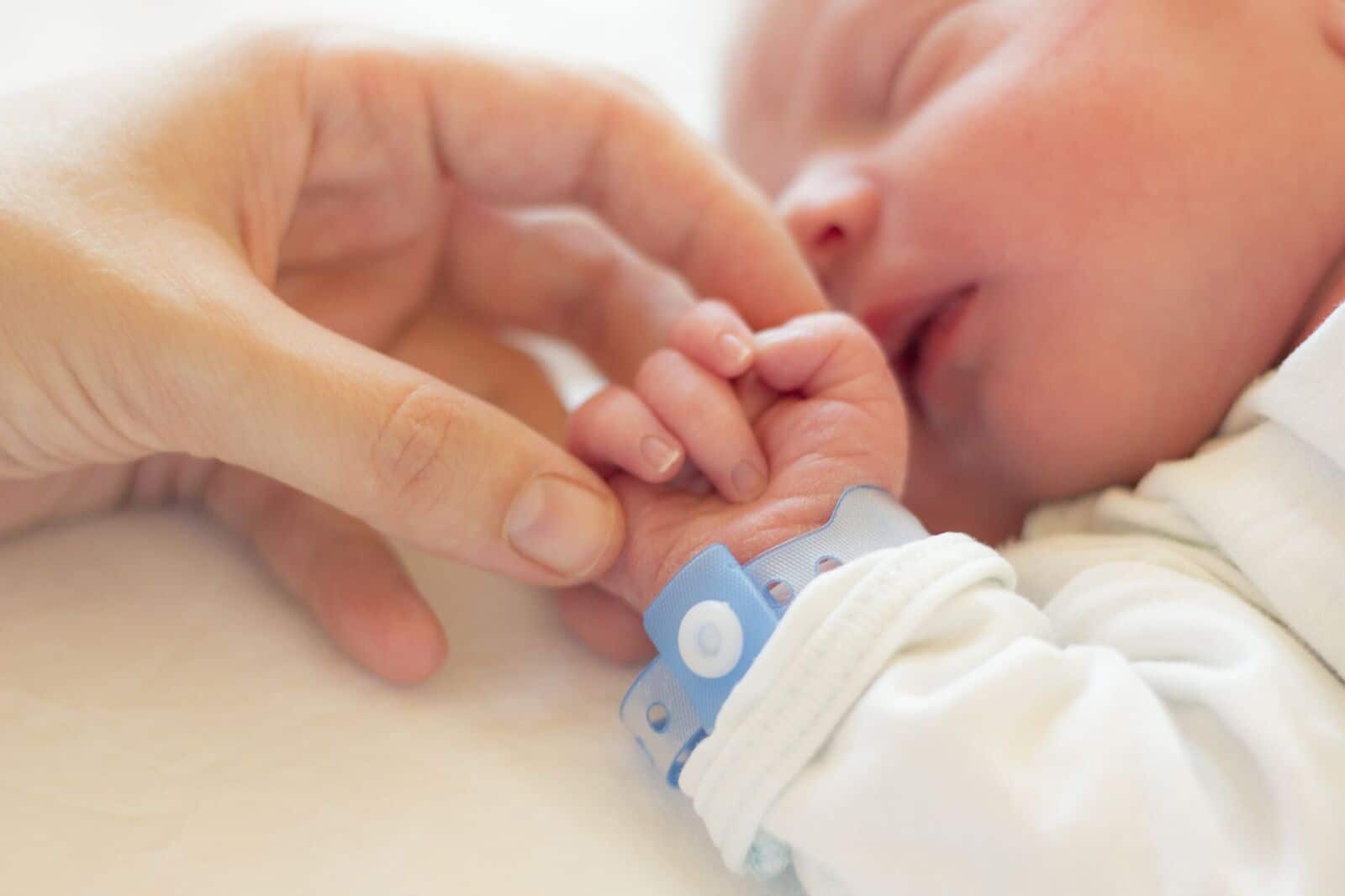 Każdego roku około 1,5 miliona niemowląt na całym świecie doznaje pewnego rodzaju uszkodzenia mózgu podczas porodu. Szacuje się również, że każdego roku pięcioro dzieci na każde tysiąc urodzonych w Anglii doznaje uszkodzenia mózgu podczas lub wkrótce po urodzeniu. Niezależnie od tego, czy do uszkodzenia mózgu dochodzi z powodu braku tlenu, czy też z powodu infekcji, u dzieci dotkniętych obrażeniem mózgu może dojść do wystąpienia porażenia mózgowego, trudności w nauce i epilepsji. Często te obrażenia porodowe są całkowicie możliwe do uniknięcia i są spowodowane wyłącznie zaniedbaniami klinicznymi ze strony pracowników służby zdrowia, których zadaniem jest zapewnienie bezpieczeństwa matki i dziecka.
Zaniedbanie kliniczne
---
Niestety nie trzeba szukać zbyt daleko, aby znaleźć artykuły na temat dzieci, które zostały trwale dotknięte kalectwem w wyniku zaniedbania personelu medycznego podczas porodu. Gazeta The Shropshire Star niedawno opisała smutny przypadek chłopca, który po urodzeniu doznał trwałych i poważnych uszkodzeń mózgu. NHS Trust przyznał się do zaniedbań podczas porodu, w wyniku których mózg dziecka został pozbawiony tlenu. Chłopiec, który jest teraz nastolatkiem, cierpi na głębokie kalectwo i napady padaczkowe. Ma także znacznie zmniejszoną oczekiwaną długość życia. Sprawa dotycząca zaniedbania miała dzisiaj trafić na wokandę sądu w Londynie, ale została rozstrzygnięta poza sądem na znaczną kwotę odszkodowania.
Sąd Najwyższy oddala wniosek o podtrzymywanie życia
---
Ta sprawa z Shropshire przypomina inny przypadek, który obecnie pojawił się w wiadomościach. Jak donosi BBC, rok temu dziecko doznało katastrofalnego uszkodzenia mózgu w szpitalu King's College w Londynie spowodowanego niedoborem tlenu podczas porodu. Od tego czasu niemowlę było na podtrzymaniu życia, a w styczniu 2018 r. sędzia orzekł, że kontynuowanie tej opieki nie leży w najlepszym interesie dziecka. Sędzia orzekł, że dziecko powinno zostać odłączone od sprzętu podtrzymującego życie, a zamiast tego powinno jedynie otrzymywać opiekę paliatywną. Rodzina dziecka przygotowuje się obecnie do złożenia apelacji przeciwko wycofaniu intensywnej terapii, która zostanie wysłuchana pod koniec tego miesiąca.
Zbieranie danych dotyczących noworodków
---
Biorąc pod uwagę konsekwencje jakie niesie z sobą uszkodzenie mózgu u niemowląt, z pewnością zaskakuje fakt, że do niedawna brytyjskie służby zdrowia nie miały rygorystycznego systemu do definiowania i zestawiania danych na temat uszkodzeń mózgu u niemowląt. Sytuacja uległa zmianie pod koniec 2017 r., kiedy to Odział analizy
danych noworodkowych z Imperial College w Londynie wspólnie z NHS Foundation Trust, Chelsea i Westminster Hospital, opracował metodę pomiaru częstości występowania uszkodzeń mózgu u dzieci.
Na stronie internetowej Imperial College, dr Neena Modi powiedziała: "Nasz zespół we współpracy z Ministerstwem Zdrowia, opracował praktyczny sposób pomiaru wskaźnika występowania uszkodzeń mózgu u dzieci". Po raz pierwszy rutynowe dane zebrane na oddziałach noworodkowych szacują liczbę dzieci z uszkodzeniami mózgu. Dr Chris Gale powiedział: "Możliwość dokonania pomiaru tego, jak powszechne są obrażenia mózgu, pozwoli pracownikom służby zdrowia […] skupić się na ograniczaniu tych poważnych zaburzeń".
Co zrobić, aby Anglia stała się bezpieczniejszym miejscem do porodu dziecka?
Ten nowy system raportowania jest częścią starań rządowych, aby Anglia stała się bezpieczniejszym miejscem do porodu. W 2015 r. minister zdrowia, Jeremy Hunt, ogłosił plan zmniejszenia liczby urazów mózgu, występujących wśród niemowląt podczas porodu lub wkrótce po urodzeniu. W komunikacie opublikowanym na stronie www.gov.uk stwierdzono, że dzięki współpracy z ekspertami w celu wprowadzenia najlepszych praktyk w ramach NHS, rząd zmierza do tego, aby "każda matka i dziecko otrzymały najlepszą i najbezpieczniejszą opiekę, 24 godziny na dobę, 7 dni w tygodniu ".
W związku z tym, zgodnie z raportem z Imperial College London, Ministerstwo Zdrowia wyznaczyło sobie za cel zmniejszenie liczby obrażeń w wyniku porodu o 20% w roku 2020 i zmniejszenia tej liczby o kolejne 50% do 2030 roku.
Jednak nowy raport Komisji ds. Jakości Opieki (ang. Care Quality Commission) sugeruje, że cele te mogą nie zostać osiągnięte.
Komisja ds. Jakości Opieki
---
Nowe badania przeprowadzone przez Komisję ds. Jakości Opieki wskazują, że prawie jedna na cztery kobiety zostaje pozostawiona bez opieki podczas porodu. Chociaż liczba ta jest nieznacznie niższa w porównaniu z wynikami podobnego badania z 2015 r., wskazuje ona na to, że poziom zatrudnienia personelu w położnictwie jest niewystarczający. Według wytycznych NHS kobiety rodzące powinny zawsze mieć przy sobie położną lub lekarza. Z pewnością zapewnienie odpowiedniej opieki i nadzoru w czasie porodu jest podstawowym sposobem zapewnienia bezpieczeństwa zarówno matki, jak i dziecka?
Tak więc, mimo tego, że rządowe cele dotyczące bezpieczniejszych praktyk porodowych są godne pochwały i mogą w przyszłości odnieść sukces, przy utrzymującym się
chronicznym braku personelu położniczego w NHS, prawdopodobnie nadal będą do nas docierać informacje o tragicznych i możliwych do uniknięcia obrażeniach mózgu u noworodków.
Kancelaria Osbornes Law dba o to, jak traktowani są pacjenci zarówno przez personel medyczny w przychodni lub szpitalu, jak i ze strony prywatnych usług zdrowotnych. Jeśli uważasz, że opieka, którą otrzymałeś Ty lub osoba bliska nie spełniała standardów oczekiwanych od kompetentnego profesjonalisty, prosimy o kontakt z naszym Partnerem i specjalistką ds. zaniedbań medycznych panią Stephanie Prior pod numerem telefonu: 020 7681 8671.
Jeśli doznałeś urazu lub padłeś ofiarą wypadku może przysługiwać ci prawo do roszczenia odszkodowania. Nasi polskojęzyczni doradcy zajmujący się odszkodowaniami z tytułu uszczerbku na zdrowiu mogą ci w tym pomóc. Zostaw dla nas wiadomość na Facebooku lub zadzwoń pod numer 020 7482 8467