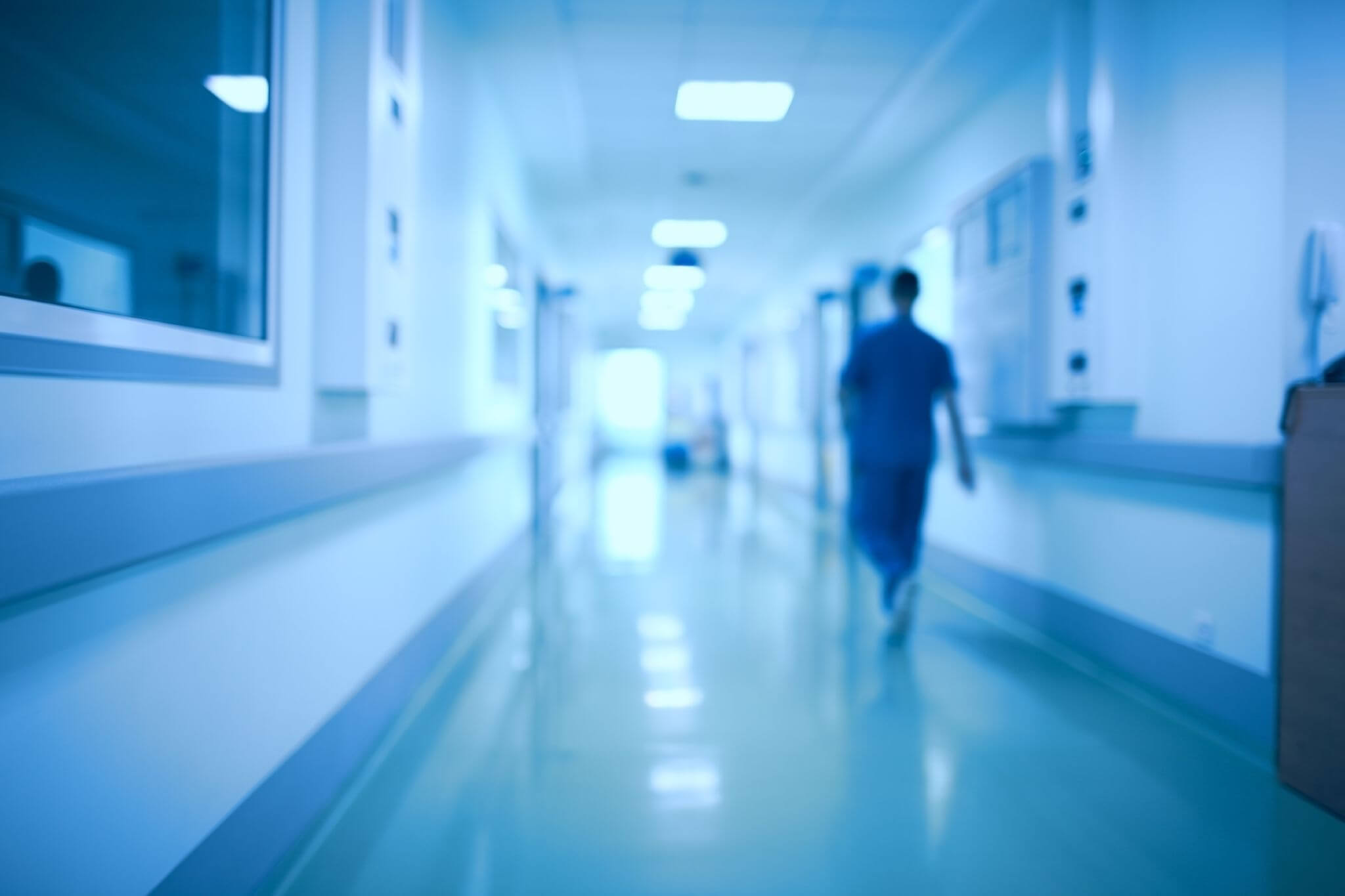 Nasz prawnik w Departamencie Zaniedbań Klinicznych w kancelarii Osbornes Law, niedawno pomyślnie zakończył długotrwałą sprawę przeciwko więziennemu pracownikowi służby zdrowia, po tym, jak nie zdiagnozował i nie wyleczył zawału mięśnia sercowego (ataku serca) jego klienta w odpowiednim czasie, gdy był on więzień w dniu 27 listopada 2015 r.
Tło
Nasz klient, który miał wtedy 43 lata, zgłosił personelowi więziennemu HMP Risley wieczorem 26 listopada 2015 r., że cierpi na bóle w klatce piersiowej, po czym strażnicy więzienni podali mu ibuprofen. Zgłosił, że jego ból miał 10/10 nasilenia i że miał duszności, był lepki i miał mdłości. Jego stan pogorszył się w ciągu nocy, a następnego ranka jego współwięzień zaalarmował personel więzienny o godzinie 08:00. W tym czasie nasz klient nie był w stanie mówić bez większych trudności, czuł się spocony i chory, i zgłosił, że czuje się całkowicie sparaliżowany po lewej stronie ciała.
Ostatecznie naszym klientem zajęła się pielęgniarka zatrudniona przez podmiot świadczący opiekę zdrowotną, ao godzinie 09:45 wykonano 12-odprowadzeniowe EKG. Raport z tego EKG powiedział:
"Słaba progresja załamka R V1-V4 i uniesienie ST, nie można wykluczyć ostrego niedokrwienia mięśnia sercowego… do natychmiastowej oceny klinicznej u lekarza rodzinnego. Słaba progresja załamka R i uniesienie odcinka ST w odprowadzeniach przednich, które wydają się wskazywać na ostre niedokrwienie mięśnia sercowego pomimo braku wzajemnych zmian. Na podstawie objawów i nieprawidłowości w zapisie EKG zaleca się przeniesienie na SOR w celu dalszego leczenia, ale decyzja pozostaje w gestii lekarza pierwszego kontaktu"
Wygląda na to, że pielęgniarka pokazała EKG lekarzowi rodzinnemu, który pracował na terenie więzienia około 10:46, a notatka pielęgniarki zapisuje "EKG pokazane dr Cliftowi. Wysokie bicie V1-V4, nie zaobserwowano uniesienia odcinka ST… Powtórz EKG, które należy wykonać dziś po południu".
Nasz klient poinformował, że w miarę upływu dnia jego stan się pogarszał, a inni więźniowie zaczęli się martwić o jego stan. W końcu o 14:38 zobaczył go lekarz więzienny, który przejrzał EKG z tego ranka, zanotował wyniki i odnotował objawy zgłaszane przez naszego klienta. Lekarz rodzinny zbadał naszego klienta i wykonał powtórne EKG, które wykazało "zmiany i odwrócenie załamka T V4-V6…". Wrażenie lekarza rodzinnego było takie, że ból w klatce piersiowej był pochodzenia sercowego, dlatego wezwano karetkę pogotowia.
Nasz klient został przewieziony do szpitala Warrington karetką, która dotarła o 16:14. Przeprowadzono różne testy i badania, w tym EKG z 12 odprowadzeń, prześwietlenie klatki piersiowej i badania krwi. Zdiagnozowano u niego późną postać NSTEMI (zawał serca) z utrzymującym się bólem w klatce piersiowej. Został przyjęty na CCU o godzinie 19:05 i rozpoczął leczenie i monitorowanie kardiologiczne.
Nasz klient pozostawał pacjentem hospitalizowanym na OIOM w Warrington Hospital do momentu przeniesienia do Liverpool Heart and Chest Hospital w dniu 1 grudnia 2015 r., gdzie przeszedł przezskórną interwencję wieńcową (PCI) w dniu 2 grudnia 2015 r. Został wypisany z powrotem do HMP Risley w dniu 3 grudnia 2015. Objawy szczątkowe utrzymywały się po zwolnieniu z więzienia i obejmowały duszność przy wysiłku oraz trudności we wchodzeniu po schodach.
Postępowanie sądowe
W listopadzie 2018 roku nasz klient polecił Nicholasowi Leahy'emu z Osbornes Law zbadanie roszczenia dotyczącego zaniedbania klinicznego w związku z opóźnieniem w rozpoznaniu zawału serca. Ponieważ trzyletni termin przedawnienia dobiegał końca, doszło do porozumienia z Pozwanym o zawieszeniu przedawnienia w celu prawidłowego rozpoznania sprawy.
Dowody biegłych uzyskano od eksperta pielęgniarskiego, eksperta lekarza pierwszego kontaktu (oba w sprawie naruszenia obowiązków służbowych) oraz konsultanta kardiologa interwencyjnego (w sprawie przyczyny oraz stanu i rokowania). Wszystkie te raporty wspierały sprawę naszego klienta. Sprawa poruszyła jednak złożone kwestie związane z naruszeniem obowiązków, ponieważ zaniedbanie miało miejsce w zakładzie karnym. Nasz ekspert ds. lekarzy rodzinnych bardzo jasno stwierdził, że zazwyczaj w więzieniu, takim jak HMP Risley, przez cały dzień pracy obecny jest tylko jeden lekarz ogólny, a opieka nad jakimkolwiek pacjentem w celu natychmiastowej oceny jest często niemożliwa. Mimo to nasz ekspert ds. lekarzy rodzinnych zgodził się, że personel pielęgniarski w warunkach więziennych ma pełne prawo wezwać karetkę pogotowia bez omawiania pacjenta z lekarzem rodzinnym, jeśli uzna, że jest to wskazane klinicznie. Nasz ekspert ds. pielęgniarstwa był przekonany, że powinno to nastąpić po tym, jak nasza klientka została zbadana przez pielęgniarkę rankiem 27 listopada 2015 r.
W zakresie przyczynowo-skutkowym biegły kardiolog uznał, że EKG z dnia 27 listopada 2015 r. rano wykazało utrzymujące się niedokrwienie mięśnia sercowego, a zwłoka w transporcie naszego klienta do szpitala spowodowała, że został on rozpoczęty w kierunku ostrego zespołu wieńcowego później niż inaczej by był. Jednak jego pogląd, że nasz klient nadal potrzebowałby leczenia, które miał, w tym angiografii i stentu. W związku z tym poproszono go o odniesienie się do istotnej różnicy, jaką spowodowało opóźnienie, i był zdania, że szybsza pomoc medyczna poprawiłaby i poprawiła sytuację.
Pozew został wysłany do świadczeniodawcy w dniu 12 lutego 2020 r. W dniu 4 czerwca 2020 r. Odpowiedzieli, całkowicie zaprzeczając odpowiedzialności. Pozwany stanął na stanowisku, że ponieważ nasz klient był w stanie klinicznym w dniu 27 listopada 2015 r. rano, zasadne było odczekanie i wykonanie powtórnego EKG tego popołudnia, tym bardziej, że mógł on wtedy zostać zbadany przez więziennego lekarza rodzinnego. Ponadto, jeśli chodzi o związek przyczynowy, argumentowali, że mało prawdopodobne jest, aby kilkugodzinne opóźnienie miało znaczący wpływ na ostateczny wynik.
W świetle odmowy odpowiedzialności przez pozwanego, radca prawny, John Schmitt z Deka Chambers, został poinstruowany, aby doradzić w sprawie odpowiedzialności i kwoty. Nasi eksperci nadal wspierali sprawę na konferencji, jednak istniało znaczne ryzyko, biorąc pod uwagę wyjątkowy charakter środowiska więziennego. Po konferencji z adwokatem powód złożył różne oferty na podstawie części 36, z których wszystkie zostały odrzucone przez pozwanego. Nasz klient rozsądnie zgodził się na ujawnienie bez uszczerbku jego dowodów na naruszenie obowiązku i związku przyczynowego, ale świadczeniodawca nadal nie przyznałby się do odpowiedzialności.
Ostatecznie nasz klient został poinformowany, że pozostaje mu jedynie wszczęcie postępowania sądowego. Pozwany został poinformowany o zamiarze naszego klienta, aby to zrobić, po czym ostatecznie na początku 2023 r. złożono pięciocyfrową ofertę ugody. Nasz klient zaakceptował tę ofertę.
Skontaktuj Się Z Nami
Napisz Do Nas Wyślij do nas wiadomość, a my odpowiemy jak najszybciej!