Kobieta, która doznała poważnego urazu mózgu, otrzymała siedmiocyfrową kwotę odszkodowania!
18 Apr 2019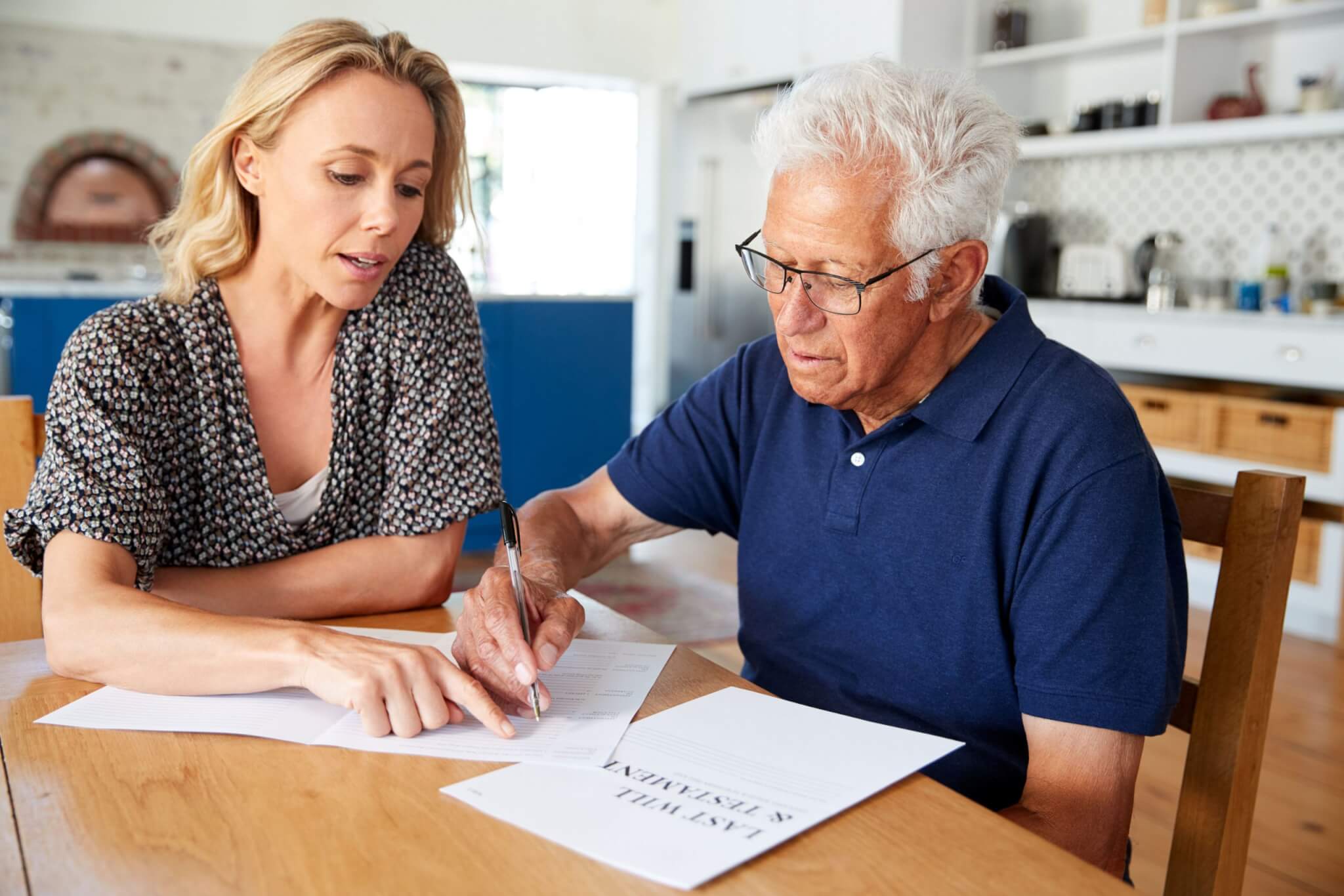 W listopadzie 2013 r. nasza klientka, 76-letnia kobieta, potknęła się i spadła ze schodów, będąc akurat w drodze do szpitala na rutynową kontrolę. Niestety doznała przy tym poważnego uszkodzenie mózgu.
Badanie tomografii komputerowej wykonanej po jej upadku wykazało krwiak podtwardówkowy z wzrostem miejscowym (tzw. efektem masy) i przesunięciem w linii środkowej. Przez 2 dni była leczona bezoperacyjnie, ale jej stan się pogorszał. Została więc przeniesiona do specjalistycznej jednostki neurologicznej. Nadal była leczona zachowawczo, ponownie wykorzystując tylko opcje niechirurgiczne, dopóki jej stan nie uległ dalszemu pogorszeniu. Po kolejnych 7 dniach od jej pierwotnego upadku przeszła dekompresyjną kraniotomię oraz usunięcie krwiaka i stłuczeń czołowych. Kiedy sklepienie czaszki zostało otwarte, zauważono, że w mózgu nie ma tętna.
Po operacji nasza klientka pozostała w szpitalu, dopóki nie została przeniesiona na oddział rehabilitacyjny, a prawie dwa lata później do domu opieki.
Warunki w domu opieki były słabe, a nasza klientka była tam bardzo nieszczęśliwa. Została zatem przeniesiona do alternatywnego domu opieki, w którym, w stosunku do poprzedniego domu opieki, warunki były o wiele lepsze, niemniej jednak opieka tam nie w pełni zaspokajała potrzeby naszej klientki. Domy opieki były w dużej mierze finansowane przez władze lokalne, jednak rodzina zapewniała dodatkowe fundusze.
Uszkodzenie mózgu, którego nasza klientka doznała, pozostawiło ją z poważnie upośledzoną mobilnością i zależnością od wózka inwalidzkiego. Jej lewe ramię jest tak słabe, że nie może nim wykonywać żadnych czynności. Jest w stanie komunikować się, ale jej pamięć i koncentracja są w złym stanie. Odczuwa niepokój i cierpienie, które objawia się epizodami pełnymi łez. Naszej klientce brakowało zdolności do decydowania o własnych finansach.
Osbornes Law zdecydowało się wyjaśnić pytania, które wciąż pozostawały bez odpowiedzi oraz uzyskać odszkodowanie dla niej oraz dla rodziny.
Radca prawny ds. zaniedbań medycznych, Stephanie Prior, wraz z córką naszej klientki, wystąpiły z roszczeniem twierdząc, że stan matki był konsekwencją opóźnienia w uzyskaniu interwencji chirurgicznej tuż po jej upadku.
Pozwany (NHS Trust) przyznał, że nasz klient powinien był być operowany w ciągu 2 dni od wypadku. Stephanie jednak kłóciła się, że powinno to się odbyć w ciągu 1 dnia, i gdyby wcześniej została operowana, odzyskałby zdrowie, niezależność i mógła wrócić do domu.
Pozycja pozwanego była taka, że ​​pierwotne uszkodzenie mózgu było spowodowane upadkiem, a dokładniej, że stłuczenia wewnątrz mózgu i krwiak podtwardówkowy powodujący obrzęk mózgu po prawej stronie, w każdym przypadku spowodowałoby znaczne uszkodzenie mózgu, jednak ta wcześniejsza dekompresja pozwoliłaby uniknąć "części lewostronnej słabości". Jednakże według pozwanych nasza klientka nie byłaby w stanie powrócić do normalnych czynności codziennego życia lub niezależności, biorąc pod uwagę dotkliwość początkowego urazu głowy i jej wieku.
Postępowanie zostało rozpoczęte w imieniu naszej klientki, a następnie uzgodniono jego zawieszenie pomiędzy stronami, aby dać im czas na zgromadzenie dowodów i próbę przedsądowego uregulowania roszczenia.
Ekspertyzy uzyskano od konsultanta neurochirurga, eksperta w dziedzinie opieki, kierownika przypadku, eksperta neurorehabilitacji, fizjoterapeuty, neuropsychologa, eksperta w dziedzinie technologii i neuropsychiatry. Wyznaczono również profesjonalnego zastępcę do zarządzania sprawami finansowymi naszej klientki, a księgowego sądowego został poinstruowany, by doradzać w kwestii propozycji ugodowych.
Wspólne posiedzenie ugodowe odbyło się w listopadzie 2018 r., i pomimo rozpoczęcia negocjacji, sprawa nie została rozstrzygnięta do stycznia 2019r.
Nasza klientka była zamężna od 1962 r . ale w wyniku jej upadku nie była w stanie mieszkać ze swoim mężem przez ponad 5 lat. Możliwe były jedynie sporadyczne wizyty weekendowe w domu rodzinnym. Było to bardzo trudne zarówno dla niej, jak i dla pozostałych członków rodziny.
Po zawarciu ugody rodzina naszej klientki pracuje obecnie nad przeniesieniem matki do domu, aby mogła ona ponownie zamieszkać z mężem. Konieczne będzie dostosowanie ich domu do obecnego stanu zdrowia poszkodowanej. Zostanie również wprowadzony 24-godzinny pakiet opieki pielęgniarskiej.
Ostateczne zlecenie wypłaty w tej sprawy było bardzo kompleksowe, ponieważ przewidywana długość życia naszej klientki w momencie rozliczenia wynosiła 6 lat, zgodnie z konsultacjami ekspertów medycznych.