Wypadki za granicą i na statkach
22 Aug 2019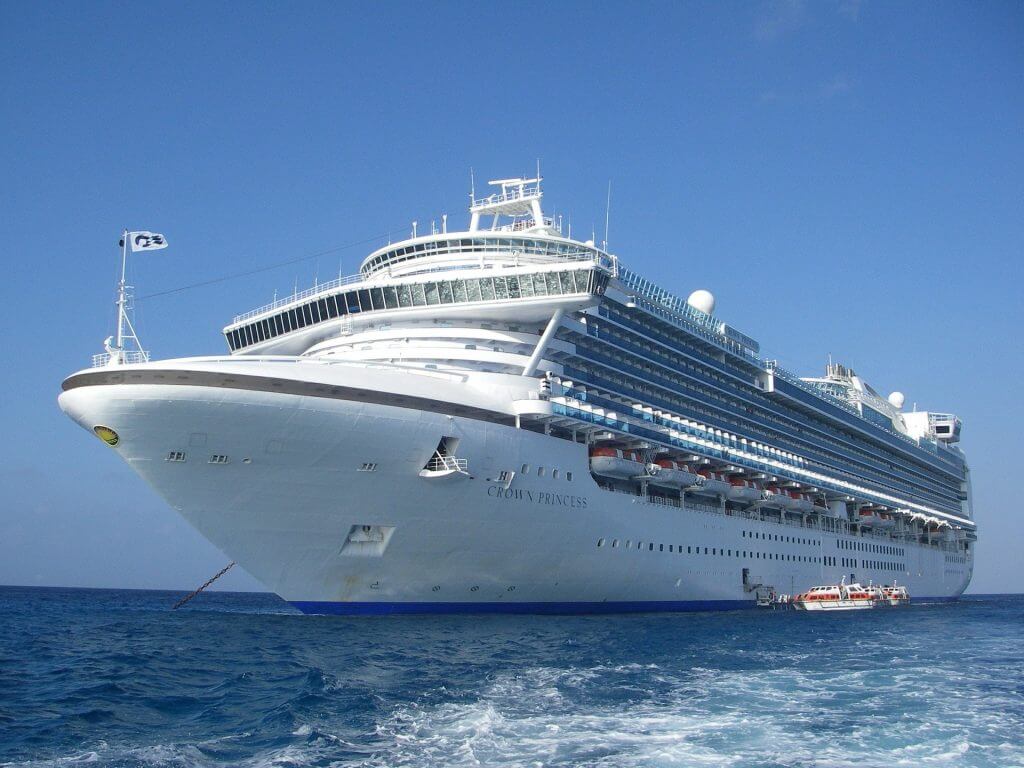 Niezależnie od tego, czy wsiadasz na statek ze względu na wyjazd służbowy lub urlop, dobrze jest wiedzieć, że Twoje bezpieczeństwo jest priorytetem dla operatorów statków. Zdarza się jednak, że coś nie idzie zgodnie z planem. Na przykład w tym roku 28 osób zmarło po tym, jak ich łódź wycieczkowa wywróciła się na Dunaju.[1] Miesiąc później 13-pokładowy statek wycieczkowy rozbił się na nabrzeżu kanału i uderzył w łódź turystyczną w Wenecji, raniąc tym samym pięć osób.[2]
Pomijając tak tragiczne sytuacje, istnieją też inne i bardziej powszechne rodzaje wypadków na statkach. Mogą wydawać się one mniej dramatyczne, często jednak też dotykają ofiary w ten sam sposób. W tym miesiącu usłyszeliśmy o gitarzyście INXS, Timie Farrisie, który stracił palec w wypadku na statku w 2015 roku. Kontuzja znacznie wpłynęła na jego życie. Jak stwierdził: "Nie wiem, czy będę mógł znowu grać poprawnie".[3]
Najczęstsze przyczyny wypadków na statkach
Załoga wszelkiego rodzaju statków, w tym promów, statków wycieczkowych i łodzi, musi postępować zgodnie z przepisami dotyczącymi bezpieczeństwa i zdrowia pasażerów. Większości wypadków można uniknąć dzięki odpowiednim szkoleniom i planowaniu. Niestety często mają one bardzo przyziemne przyczyny. Poniżej przedstawiono kilka przykładów:
• Niedoświadczona załoga: podobnie jak w przypadku prowadzenia samochodu, kierowanie łodzią wymaga praktyki i doświadczenia. Niedoświadczona załoga częściej popełnia błędy i rzadziej umiejętnie rozwiązuje sytuacje awaryjne.
• Niewłaściwa prędkość: ponownie, podobnie jak w przypadku jazdy samochodem, prędkość łodzi powinna być dostosowana do otoczenia. Ruchliwe kanały wodne mają większe ograniczenia po to, aby operator miał wystarczający czas na reakcję. Na wodach otwartych przy określaniu bezpiecznej prędkości należy wziąć pod uwagę prąd, porę dnia i przypływ.
• Awaria sprzętu: wszystkie maszyny muszą być odpowiednio konserwowane, aby zapewnić bezpiecznie i zgodnie z przeznaczeniem działanie. Odkrycie, że sprzęt nie działa poprawnie, gdy znajdujemy się w sytuacji awaryjnej, może nieść tragiczne konsekwencje.
• Zignorowanie ostrzeżeń pogodowych: słaba widoczność, zmiany kierunku wiatru i ostrzeżenia sztormowe powinny zostać odnotowane. Nagła zmiana warunków atmosferycznych może spowodować wywrócenie się małej łodzi.
Innymi przyczynami obrażeń odniesionych na statku mogą być na przykład poślizgnięcie, upadek, potknięcie, poparzenie gorącymi płynami lub oparami czy uderzenie luźnym bagażem, lub sprzętem.
Konwencja ateńska i protokół z 2002 r
Konwencja ateńska z 1974 r. i protokół z 2002 r.[4] są regulacjami Unii Europejskiej i dotyczą odpowiedzialności, ubezpieczycieli oraz wartości wszelkich odszkodowań.
Zgodnie z protokołem z 2002 r. statki posiadające licencję na przewóz więcej niż 12 pasażerów muszą posiadać ubezpieczenie od odpowiedzialności cywilnej. Ponadto podwyższono limity odpowiedzialności w przypadku śmierci i obrażeń ciała, z 250 000 SDR do 400 000 SR w zależności od okoliczności (wartości SDR oraz SR są wyjaśnione tutaj). Ostatecznie ustalono, że na rzecz ofiary lub jej rodziny należy wpłacić zaliczkę na pokrycie ewentualnych kosztów bezpośrednio po śmierci, lub odniesieniu obrażeń.
Udowodnienie odpowiedzialności
Aby wygrać sprawę, należy udowodnić odpowiedzialność. Oznacza to, że umyślną winę należy przypisać armatorowi, czyli osobie lub organizacji eksploatującej statek. Odpowiedzialność ta nie zawsze jest łatwa do udowodnienia w sądzie, pomimo ofiar śmiertelnych lub obrażeń. W ubiegłym miesiącu sąd w Paryżu odrzucił sprawę o odszkodowanie powstałą w wyniku zatonięcia estońskiego promu w 1994 r. Podczas tego wypadku zginęły 852 osoby. Ponad 1000 osób, które przeżyły, oraz krewni ofiar śmiertelnych, walczyło o łącznie 36 milionów funtów odszkodowania. Dochodzenie wykazało, że zamki w drzwiach wejściowych promu pękły pod wpływem fal, co spowodowało zalanie pokładu samochodowego. Sąd francuski ustalił jednak, że roszczenia odszkodowawcze były niezgodne z prawem, ponieważ nie wynikały z winy umyślnej.[5]
Czy możesz ubiegać się o odszkodowanie za obrażenia odniesione na statku
Wniesienie sprawy o odszkodowanie za obrażenia odniesione na pokładzie statku może być trudne. Zależy to od przyczyny wypadku i tego, w jakim miejscu na świecie miało miejsce zdarzenie. Ważne jest również czy łódź była zacumowana, czy nie.
Możliwe, że jesteś objęty Konwencją Ateńską i Protokołem z 2002 r. lub że podlegasz jurysdykcji innego kraju. Z tego powodu zaleca się jak najszybsze skontaktowanie się z dobrze poinformowanym prawnikiem, specjalistą w tej dziedzinie, jeśli myślisz, że możesz mieć prawo do odszkodowania. Zadzwoń do Magdaleny Knez, która udzieli Ci wszystkich niezbędnych odpowiedzi w związku z Twoją sprawą.
Limity czasowe
Kolejnym powodem konieczności szybkiego kontaktu z wyspecjalizowanym prawnikiem jest fakt ograniczeń czasowych na ubieganie się o odszkodowanie. W zależności od okoliczności mogą być to dwa lub trzy lata od wypadku. Aby się zabezpieczyć, działaj niezwłocznie i jak najszybciej skontaktuj się z Magdaleną Knez pod numerem 0207 482 8437.
[1] https://eu.usatoday.com/story/travel/news/2019/07/29/budapest-tour-boat-crash-captain-back-custody-tragedy-killed-28/1862219001/
[2] https://www.theguardian.com/world/2019/jun/02/cruise-ship-crashes-into-tourist-boat-in-venice-injuring-five-people
[3] http://www.music-news.com/news/UK/123694/INXS-star-suing-boat-operators-over-potential-career-ending-injury
[4] https://www.incegd.com/en/knowledge-bank/the-revised-athens-convention
[5] https://www.euronews.com/2019/07/20/paris-court-rules-against-victims-of-estonia-boat-crash-which-killed-852