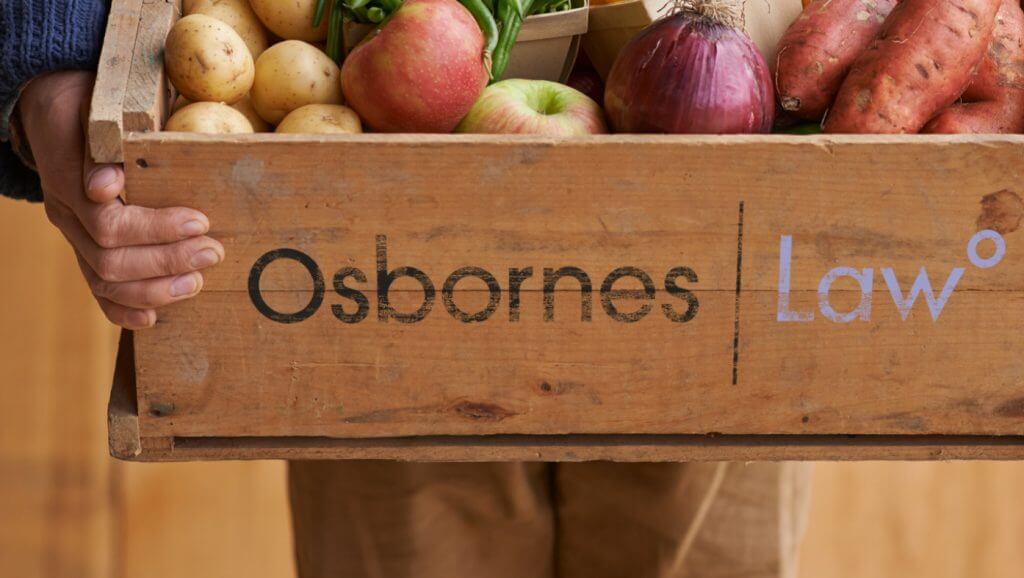 Rolnictwo i praca w gospodarstwie są powszechnie uważane za jeden z najbardziej niebezpiecznych obszarów zatrudnienia, a kwestie zdrowia i bezpieczeństwa powinny być priorytetem dla wszystkich osób zaangażowanych w tę branżę.
Praca na farmie może być uciążliwa i niebezpieczna, ponieważ często odbywa się na zewnątrz i przy złej pogodzie. Przepisy bywają nieprzestrzegane, kontrola niedostateczna, a zarobki niskie. Z tych powodów nie jest ona popularna i często w tym obszarze występują niedobory siły roboczej.
Przez ostatnie 15 lat większość prac rolniczych w Wielkiej Brytanii była w rzeczywistości wykonywana przez migrujących pracowników z Europy Wschodniej. Dla nich angielski jest drugim językiem, co stanowi dodatkowe ryzyko, sprawiając, że pracownicy są bardziej podatni na wypadki i obrażenia oraz złe warunki pracy i życia.
Niedawno Wielka Brytania dołączyła do Niemiec zatrudniając rumuńskich robotników do pomocy w sytuacji kryzysu rekrutacyjnego w sektorze rolnym. Na początku maja zaplanowano kolejne 15 lotów z Rumunii, aby sprowadzić pracowników do Niemiec i Wielkiej Brytanii. Ze względu na obecną pandemię władze rumuńskie potwierdziły, że władze lokalne w krajach, do których udają się robotnicy, zapewniły ich, że zostaną wdrożone odpowiednie środki w celu ochrony pracowników przed narażeniem na Covid-19. Przewiduje się, że od połowy maja nastąpi wzrost zapotrzebowania w tym sektorze, ponieważ rozpocznie się sezon zbiorów w większości gospodarstw.
Rolnicy w całej Wielkiej Brytanii spieszą się teraz z rekrutacją jak największej liczby osób z Europy Wschodniej w celu uratowania zbiorów. Istnieje realne ryzyko, że pominięte zostaną wszelkie niezbędne środki ostrożności w zakresie zdrowia i bezpieczeństwa, co sprawi, że pracownicy mogą być narażeni na poważne urazy i choroby.
Obrażenia są głownie spowodowane przez: niebezpieczne zwierzęta, ciężkie maszyny, traktory, przyczepy i inne pojazdy rolnicze, upadki z wysokości lub uderzenia przez spadające przedmioty, narażenie na kontakt z niebezpiecznymi substancjami, takimi jak chemikalia i pestycydy. Głowną przyczyną wypadków są nieodpowiednie przeszkolenie, niewłaściwe użytkowanie maszyn lub brak odpowiedniego wyposażenia.
Dane z roku 2018 i 2019 opublikowane przez Health & Safety Executive (HSE) pokazują, że ż 39 osób zmarło w wyniku wypadków i innych działań związanych z rolnictwem, oraz że większość ofiar poniosło śmierć przez przewróceniem się lub oderzenie przez poruszających się pojazdy.
Ważne jest, aby zrozumieć, że to pracodawca jest zazwyczaj odpowiedzialny za niebezpieczne praktyki, nieodpowiednie wyposażenie lub urządzenia, które powodują obrażenia ciała. Jednak jeśli pracownik chce ubiegać się o odszkodowanie, sam musi ustalić odpowiedzialność i udowodnić swoją sprawę. Tam, gdzie jest to możliwe, pracownik powinien odnotować wszelkie działania, które mogły przyczynić się do wypadku, uzyskać informacje na temat świadków zdarzenia i wykonać zdjęcia.
Istnieją szczególne względy przy zakładaniu sprawy z tytułu wypadku rolniczego. Na przykład częstym problemem związanym z obrażeniami i stratami wynikającymi z wypadków rolnych jest to, że poszkodowany pracownik gospodarstwa jest często samozatrudniony i uzależniony od swojego pracodawcy w zakresie zakwaterowania, czasami wynajmując przyczepy kempingowe.
Zrozumiałe jest, że ranny pracownik może czuć się niekomfortowo z myślą o wniesieniu roszczenia przeciwko pracodawcy, szczególnie gdy istnieją obawy dotyczące bezpieczeństwa pracy.
Często okazuje się, że klienci, zwłaszcza migrujący pracownicy rolni, obawiają się utraty pracy w wyniku dochodzenia odszkodowania, jednak należy pamiętać, że prawo ich chroni.
Wypadki rolnicze często skutkują poważnymi i zmieniającymi życie obrażeniami, dlatego trzeba uzyskać pełne odszkodowanie za opiekę medyczną i rehabilitację, utratę zarobków i inne straty długoterminowe.
Wielokrotnie nagradzany Dział Odszkodowań w Osbornes Law specjalizuje się w sprawach dotyczących wypadków przy pracy w zespołach wschodnioeuropejskich obejmujących pracowników z Polski, Rumunii, Bułgarii, Węgier, Czech i Słowacji.