Wypadek tramwaju w Croydon – prokuratura nadal nie podjęła żadnych działań.
14 Jan 2019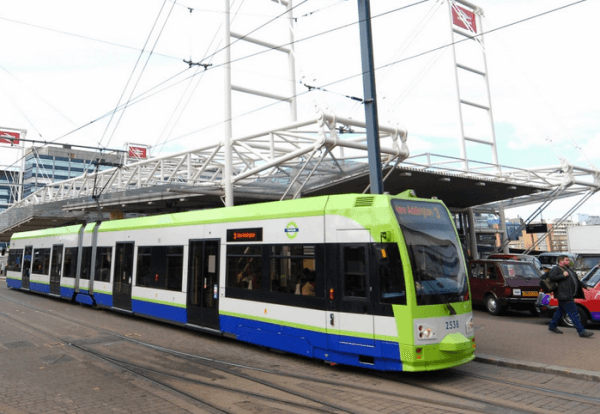 Wszyscy pamiętamy kraksę tramwaju w Croydon. 9 listopada 2016 r. siedem osób zginęło, kiedy podmiejski tramwaj wypadł z toru i przewrócił się wioząc 69 pasażerów. Ogółem 62 osób zostało rannych, z których 19 odniosło ciężkich obrażeń ciała, w tym utratę kończyn. 6 mężczyzn i 1 kobieta, którzy stracili życie w wypadku mieli od 19 do 63 lat. Liczba ofiar śmiertelnych sprawiła, że katastrofa w Croydon stała się najniebezpieczniejszą katastrofą kolejową w Wielkiej Brytanii od czasu katastrofy Great Heck w 2001 roku, w której zginęło 10 osób.
W pierwszą rocznicę tragedii odsłonięto dwa memoriały ku pamięci ofiar: kamienny cokół w pobliżu miejsca katastrofy przy Sandilands Junction i nowy teren komunalny w New Addington. W uroczystości cywilnej uczestniczyły rodziny ofiar, a także osoby, które przeżyły katastrofę.
Jak doszło do wykolejenia i jak można uniknąć podobnych wypadków w przyszłości? Oddział ds. Badania Wypadków Kolejowych (RAIB) przeprowadził dochodzenie w tej sprawie. Oddział ds. badania wypadków kolejowych (RAIB)
Korzystając z danych z rejestru pokładowego tramwaju, RAIB poinformował w grudniu 2017 r., że tramwaj jechał z nadmierna prędkością, a hamulce torowe nie zostały uruchomione, kiedy tramwaj wjechał w ostry zakręt w lewo, co spowodowało jego wykolejenie. Ograniczenie prędkości w tej części toru wynosiło 20 kilometrów na godzinę, a tramwaj w czasie, kiedy doszło do wypadku jechał z prędkością 70 kilometrów na godzinę. Gdy tramwaj wykoleił się, pasażerowie powypadali przez rozbite okna i drzwi, a następnie zostali zmiażdżeni przez tramwaj. RAIB stwierdził, że przyczyną wypadku był błąd kierowcy, najprawdopodobniej kierowca na chwilę zasnął.
Dochodzenie RAIB wykazało, że operatorzy tramwajów ośmiu miejskich sieci tramwajowych w Wielkiej Brytanii nie rozumieją w pełni ryzyka związanego z systemami tramwajowymi i dlatego nie zainstalowali wystarczających środków bezpieczeństwa. W wyniku tego dochodzenia RAIB wystosowało w sumie 15 zaleceń dotyczących bezpieczeństwa. Obejmowały one m.in. wprowadzenie większej liczby ograniczeń prędkości na innych niebezpiecznych odcinkach trakcji tramwajowej. Ponadto zalecono, aby nowe środki obejmowały systemy monitorowania czujności kierowców oraz automatycznego zmniejszania prędkości przy zbliżaniu się do niebezpiecznych zakrętów i skrzyżowań. Ponadto, biorąc pod uwagę, że wszyscy pasażerowie, którzy stracili życie, zostali wyrzuceni z tramwaju, stwierdzono, że gdyby szyby tramwajowe zostały wykonane z laminowanego szkła zamiast szkła hartowanego, więcej osób miałoby szansę przeżyć.
Rola dochodzenia prowadzonego przez British Transport Police i prokuraturę koroną.
---
Brytyjska policja transportowa (BTP) aresztowała kierowcę tramwaju pod zarzutem nieumyślnego spowodowania śmierci. Kierowca został zwolniony za kaucją na czas trwania dochodzenia BTP. Po zakończeniu śledztwa BTP przekaże swoje ustalenia Prokuraturze Koronnej (CPS), która następnie podejmie decyzję, czy kierowca powinien zostać pociągnięty do odpowiedzialności karnej. CPS podejmie również decyzję czy kary korporacyjne zostaną nałożone na Transport for London (TfL) i TOL, firmę, która obsługuje tramwaje w imieniu TfL. Dopóki ten proces nie dobiegnie końca, rodziny zmarłych i osoby ranne w wypadku, nie będą niestety wiedziały, czy i kiedy będą musiały stawić się na procesie karnym, bądź też na rozprawie o ustalenie przyczyny zgonu.
Czekając na decyzje BTP i CPS…
---
W styczniu tego roku, w odpowiedzi na raport RAIB, organ regulacyjny o nazwie Office of Rail and Road (ORR) zorganizował spotkanie poświęcone bezpieczeństwu. Podczas szczytu ORR zobowiązał się do ustanowienia grupy sterującej, która uzgodni harmonogram wdrażania zaleceń wynikających z raportu RAIB. Na stronie www.transport-network.co.uk, znalazł się taki cytat rzecznika ORR: "Jesteśmy pełni determinacji, aby podjąć działania, by tragedia w Croydon nigdy się już nie powtórzyła".
TfL rozpoczął również własne śledztwo w sprawie wypadku, z którego raport ma zostać opublikowany w 2018 roku. Doniesiono również, że TfL rozważy zbadanie wszystkich wypadków śmiertelnych w sieci TfL, w sposób podobny do RAIB. Ponadto TfL zobowiązała się do wdrożenia wszystkich zaleceń zawartych w raporcie końcowym RAIB.
Odszkodowanie i sprawiedliwość
---
W marcu 2017 r. Tramtrack Crodyon Ltd i Tfl przyznały się do odpowiedzialności za wypadek, co oznacza, że ofiary i osoby pozostałe przy życiu nie będą musiały wnosić oskarżenia, aby uzyskać wyrok uprawniający do wniesienia roszczenia o odszkodowanie. BBC poinformowało, że do końca stycznia tego roku do TfL wpłynęło 87 roszczeń i TfL wypłaciło ponad 2,2 miliona funtów tytułem odszkodowania oraz na terapie dla osób poszkodowanych. Chociaż rekompensata finansowa może w bardzo niewielkim stopniu pomóc ofiarom i ich rodzinom, ważne jest również, aby sprawa trafiła do sądu: w ten sposób rodziny dotknięte tragedią mogą mieć pewność, że sprawiedliwości stało się zadość.
Kancelaria Osbornes Law reprezentuje rodzinę jednej z ofiar śmiertelnych katastrofy w Croydon.
Aby porozmawiać z prawnikiem, skontaktuj się z nami pod numerem 020 7485 8811 lub wypełnij formularz online.