Wypadek drogowy – jak uzyskać odszkodowanie?
21 Oct 2019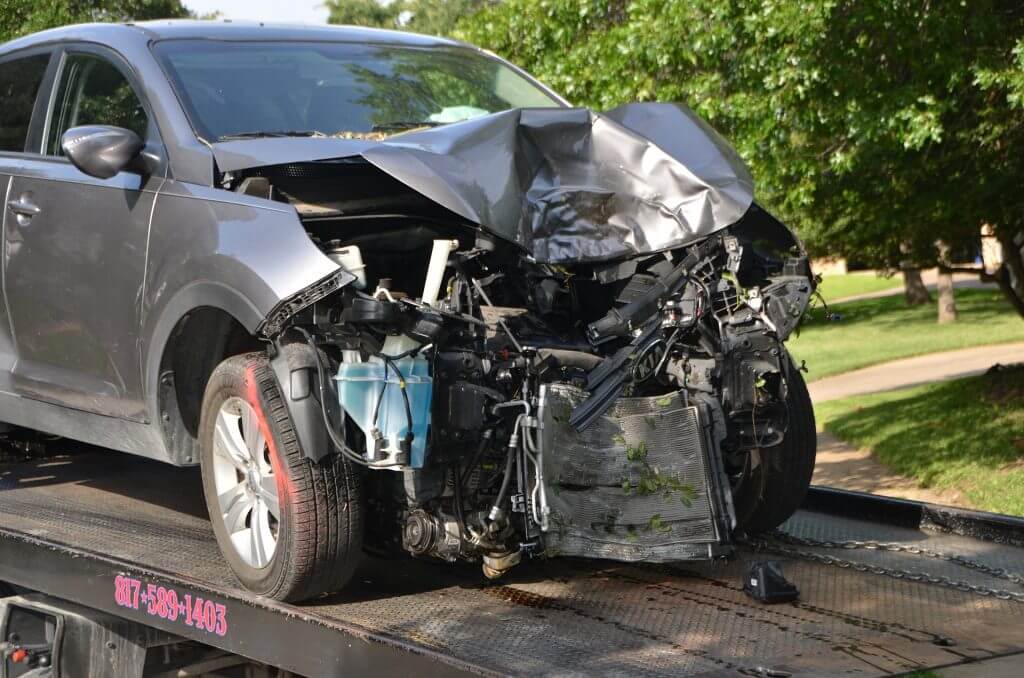 Wypadki drogowe występują w różnych formach: od kolizji pojazdów z pieszymi, innym pojazdem aż po zderzenie z przedmiotem, często skutkują obrażeniami, a w najgorszym przypadku śmiercią. Światowa Organizacja Zdrowia szacuje, że ponad 1,25 miliona ludzi umiera co roku z powodu wypadków drogowych. Obrażenia w wyniku wypadków drogowych są główną przyczyną śmierci osób w wieku od 15 do 29 lat.
Rząd Wielkiej Brytanii również zbiera dane dotyczące wypadków drogowych: na przykład w 2017 r. odnotowano prawie 171 000 ofiar, z czego prawie 25 000 wypadków zostało uznanych za poważne, a 1793 spowodowało śmierć. W tym samym roku pasażerowie samochodów w wypadkach drogowych ponieśli 44% zgonów, piesi 25%, motocykliści 19%, a roweżyści 6%.
Odszkodowanie za wypadek w Wielkiej Brytanii
Stowarzyszenie ubezpieczycieli brytyjskich (Association of British Insurers) zbiera dane dotyczące liczby odszkodowań z tytułu ubezpieczenia komunikacyjnego każdego roku. W 2017 r. rozstrzygnięto 320 000 spraw z tytułu obrażeń ciała związanych z wypadkami drogowymi. A zatem, jeśli Ty również ucierpiałeś w wyniku takiego wypadku, jak możesz uzyskać rekompensatę? Zacznijmy od początku.
Na miejscu wypadku drogowego: wiedza to potęga
Jeśli bierzesz udział w wypadku drogowym, zawsze się zatrzymaj: jeśli tego nie zrobisz, postępujesz wbrew prawu . W razie potrzeby zadzwoń pod 999, by wezwać karetkę, a następnie wezwij policję. Jeśli możesz, wymień dane kontaktowe z innymi kierowcami, pasażerami i świadkami.
Dobrym pomysłem jest również uzyskanie jak największej ilości informacji o wypadku, w tym jego godziny i daty, szkicu, opisu co się wydarzyło, numerów rejestracyjnych oraz informacji o pogodzie, warunkach na drodze i ruchu drogowym. Możesz rozważyć zrobienie zdjęć otoczenia i uszkodzeń lub obrażeń. Następnie, gdy wrócisz do domu, niezwłocznie poinformuj ubezpieczyciela – niepotrzebna zwłoka może powodować późniejsze problemy.
Po wypadku drogowym: dodatkowe szczegóły
Jeśli wypadek drogowy nie był Twoją winą, możesz ubiegać się o rekompensatę finansową z pomocą doświadczonego radcy prawnego. W tym celu możesz skontaktować się z Magdaleną Knez z kancelarii Osbornes pod numerem 020 7482 8437. Zebranie dowodów może pomóc w Twojej sprawie. Ważne jest, aby wykazać jak wypadek wpłynął na Twoje życie. Dokumenty, które mogą się przydać:
·         Raporty medyczne z pierwszej wizyty w szpitalu lub u lekarza
·         Raporty z kolejnych sesji leczenia, takich jak fizjoterapia
·         Dodatkowe raporty medyczne podczas dochodzenia do zdrowia
·         Rachunki wykazujące koszty wszelkich terapii, leków, pomocy
·         Rachunki za utratę zarobków, pieniądze na podróż itp
·         Osobiste notatki dotyczące tego, jak obrażenia oddziałują na Ciebie i Twoją rodzinę
·         Raporty policyjne z miejsca wypadku
·         Dane świadków
Roszczenia o odszkodowanie
Skuteczne roszczenie odszkodowawcze może obejmować pieniądze na pokrycie wszelkich odniesionych obrażeń, utraty zarobków i innych kosztów, takich jak leczenie, wzrost kosztów polisy i naprawa pojazdu. Wartość roszczenia z tytułu obrażeń ciała zależy od kilku czynników, w tym głębokości obrażeń i czasu ich trwania oraz ich wpływu na Twoje codzienne życie. Wysokość odszkodowania może się wahać od kilkuset do setek tysięcy funtów.
Należy pamiętać, że po zdarzeniu masz tylko 3 lata na złożenie roszczenia sprawy w sądzie. Oznacza to, że w Twoim najlepszym interesie jest jak najszybsze uzyskanie porady prawnej.
Masz już prawnika. Co dalej?
Po wybraniu prawnika, który pomoże Ci w dochodzeniu odszkodowania, ale przed złożeniem oferty finansowej w związku z oczekiwaną wysokością odszkodowania, czeka Cię kilka etapów. Mogą one obejmować:
· Kolejne badanie lekarskie – ma to zasadnicze znaczenie dla każdej sprawy o odszkodowanie, ponieważ potwierdza wagę i wpływ wszelkich obrażeń na Twoje życie. Im więcej masz informacji, tym lepiej.
· Dostarczenie dowodów wypadku – Twój zespół prawny będzie szukał dowodów na poparcie Twojej sprawy, w celu udowodnienia, że ​​inna strona spowodowała wypadek drogowy. Rozważą fotografie, zeznania świadków oraz wszelkie materiały dostępne z kamer przemysłowych. Ustalenie winy strony przeciwnej często powoduje wcześniejszą wypłatę części odszkodowania w celu pokrycia wszelkich bezpośrednich kosztów poniesionych w związku z wypadkiem.
· Ugody pozasądowe – większość roszczeń odszkodowawczych z tytułu wypadków drogowych jest rozstrzygana poza sądowem, między prawnikami pozywającego oraz sprawcy.
· Wniesienie sprawy do sądu – jeśli nie można dojść do ugody, Twoja sprawa może zostać skierowana do sądu. Jeśli tak się stanie, Twój zespół prawny przedstawi Twoją sprawę i doradzi, jak działać w charakterze świadka. Będziesz wspierany na każdym kroku, więc nie musisz się martwić.
Kancelaria Osbornes specjalizuje się w reprezentowaniu osób, które doznały urazu po wypadku. Jesteśmy prawnikami zaaprobowanymi przez Headway, jak i przez "The Brain Injury Group". Kancelaria Osbornes jest również polecana przez informatory branżowe Chambers UK i The Legal 500 jako jedna z najlepszych kancelarii w Londynie zajmujących się roszczeniami w kwestiach uszczerbku na zdrowiu. Oba informatory podkreślają specjalistyczne umiejętności firmy w zakresie roszczeń związanych z obrażeniami ciała.
Kancelaria Osbornes została również wybrana "Kancelarią Roku" w konkursie Modern Law Awards w 2018 roku.
Możesz porozmawiać na temat odszkodowania z prawnikiem zajmującym się urazami mózgu, dzwoniąc pod numer 020 7482 8437 lub wypełniając formularz online.
Skontaktuj się z Magdaleną Knez, aby uzyskać bezpłatną poradę i omówić szczegółowo swoją sytuację. Magdalena wyjaśni ci jak wygląda postępowanie odszkodowawcze i odpowie na wszystkie Twoje pytania.
W naszej kancelarii zatrudniamy również radców prawnych mówiących po polsku, którzy mogą Ci pomóc w sprawach rodzinnych. Między innymi we wszystkich sprawach dotyczących dzieci, takich jak uprowadzenia dziecka (usunięcie dziecka bez zgody rodzica) i kwestii związanych z ochroną dziecka, w tym w sprawach, kiedy zaangażowana jest opieka społeczna.
Kancelaria Osbornes jest uznawana za wiodącą firmę prawniczą w Londynie. Firma wygrała tytuł Kancelarii Prawniczej w roku 2018 w Modern Law Awards.
www.prawnikwuk.com 
TEL: 020 7482 8437 oraz 07514055052