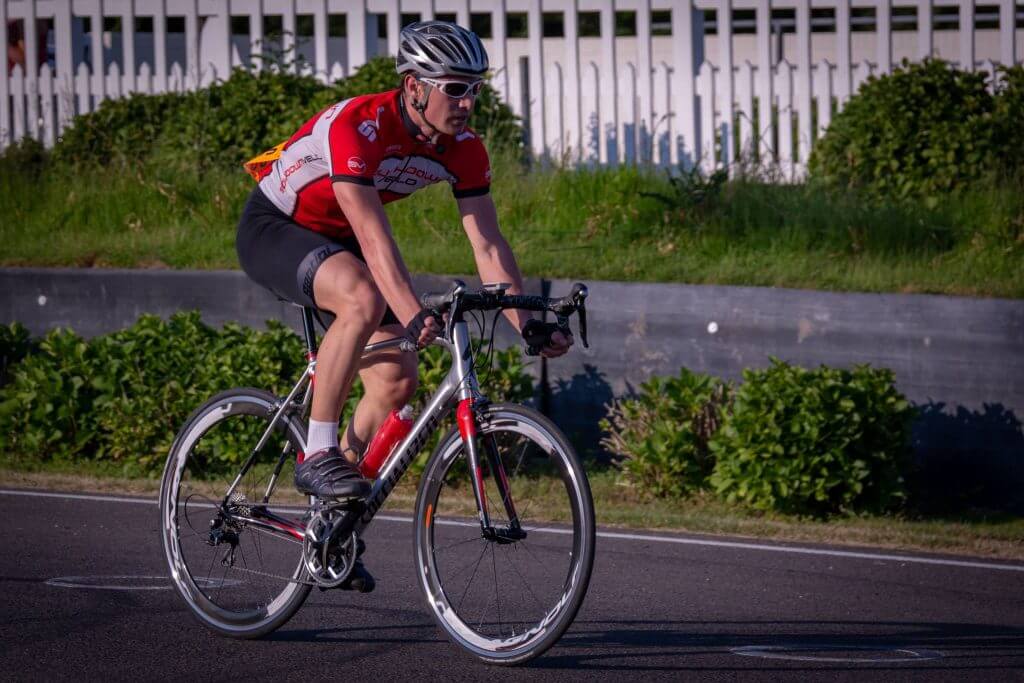 Jan Vertonghen i Christoph Kramer. Obaj są zawodowymi piłkarzami, którzy doznali urazów głowy podczas gry w głośnych meczach; obaj gracze byli oceniani medycznie poza polem gry, zanim pozwolono im wrócić do akcji; obaj musieli chwilę później zejść z boiska, podczas gdy widocznie cierpieli z powodu kontuzji głowy.
W przypadku Vertonghena, został kontuzjowany podczas starcia głów z kolegą z drużyny, grając z Tottenham w pierwszym meczu ich ostatniego półfinału Ligi Mistrzów przeciwko Ajaxowi. Był on badany poza boiskiem przez personel medyczny klubu przez około 5 minut, zanim pozwolono mu wrócić do gry.
Chrisoph Kramer został kontuzjowany w zderzeniu z przeciwnikiem w finale Mistrzostw Świata 2014, grając w reprezentacji Niemiec przeciwko Argentynie. Otrzymał znacznie krótszą ocenę medyczną poza boiskiem niż Vertonghen przed powrotem do akcji. Pozostał na boisku przez kolejne 14 minut, po czym upadł na ziemię, a następnie został zabrany z boiska. Podczas tych 14 minut podobno poprosił sędziego o potwierdzenie, czy będzie grał w finale, i od tego czasu powiedział, że nie pamięta zbyt wiele ze swojego udziału w meczu.
Władze, UEFA i FIFA, zostały skrytykowane w następstwie tych incydentów za brak wystarczających procedur postępowania w przypadku urazów głowy podczas meczów. Te dwa przykłady nie są bynajmniej jedynymi z ostatnich lat, ale co jeszcze mogą zrobić władze piłkarskie i czy ich krytyka jest uzasadniona? Krótko mówiąc, tak.
Ocena urazów głowy zawodników
W związku z kontuzją Vertonghena, do której doszło 30 kwietnia 2019 r., Wielokrotnie wzywano władze piłkarskie do wprowadzenia tymczasowych zmian kontuzji, aby umożliwić pełniejszą ocenę stanu kontuzjowanego zawodnika.
Częścią problemu z obecną metodą 5-minutowej oceny z boku boiska (a 5-minutowa ocena Vertonghena była dłuższa niż wiele poprzednich ocen urazów głowy w piłce nożnej) polega na tym, że wstrząs mózgu jest bardzo trudny do szybkiego zdiagnozowania. Zależy to od tego, czy gracz będzie uczciwy co do tego, jak się czuje i poinformuje o tym zespół medyczny. W przypadku Vertonghena i Kramera obaj gracze byli zaangażowani w jeden z najważniejszych i najważniejszych meczów w ich karierze zawodowej, więc jest zrozumiałe, że gracze nie zawsze są całkowicie otwarci na temat tego, co czują podczas oceny.
Wstrząsu mózgu
Lekarze klubowi są również pod ogromną presją, przeprowadzając swoją ocenę przy 60 000 licznej publiczności na żywo, która przygląda się, a kierownictwo klubu desperacko pragnie, aby ich gwiazdor powrócił na boisko tak szybko, jak to możliwe, a ich drużyna była graczem krótszym przez cały czas. Trzeba pamiętać to niesprawiedliwe obciążenie zarówno dla medyków, jak i graczy. Sam piłkaż jest przecież nie tylko zawodnikiem ale też jakby pracownikiem, i to będzie dla niego jak wypadek w pracy. Zezwolenie na tymczasowe zastąpienie wstrząsu mózgu pozwoliłoby przynajmniej na dokonanie oceny w dłuższym, mniej więcej 20 minutowym okresie, z dala od oślepiania kamer telewizyjnych i bez presji związanej z wiedzą, że zespół pracodawcy lekarza gra z jednym zawodnikiem mniej przez czas trwania ocena.
Cricket wprowadził substytuty kontuzji w 2018 r., A rugby wprowadziło 8-punktowy plan również w 2018 r., Aby lepiej radzić sobie z ryzykiem związanym z urazami głowy dla graczy. Dlatego piłka nożna prawdopodobnie pozostaje w tyle pod tym względem.
Ponadto, w następstwie badań przeprowadzonych w USA w ciągu ostatnich kilku lat, sugerujących związek między głównymi piłkami nożnymi a rozwojem przewlekłej encefalopatii urazowej (CTE), FA i PFA wsparły rozpoczęte w zeszłym roku badanie wspólnie przez London School of Hygiene and Tropical Medicine oraz Queen Mary University, pod kierownictwem profesora Neila Pearce'a, w celu zbadania związku między powtarzającym się uderzeniem piłki nożnej a CTE, którego wyniki zostaną podane do wiadomości publicznej.
Uraz mózgu i sport – potrzeba więcej działań
Istnieje zatem nadzieja na postęp w tej dziedzinie, ale dla wielu jest to nadal zbyt powolne, ponieważ 17 lat po dochodzeniu w sprawie śmierci Jeffa Astle, byłego gracza West Bromwich Albion, znanego ze swojej zdolności głową, wydał werdykt śmierci. choroba przemysłowa. Ponowne badanie mózgu Jeffa Astle'a w 2014 roku wykazało, że cierpiał on na CTE.
Jest jeszcze wiele do zrobienia, ale mamy nadzieję, że władze piłkarskie przynajmniej poważnie rozważą wprowadzenie substytutów wstrząsu mózgu przy najbliższej okazji.
Tydzień Headway Action for Brain Injury trwa od 20 do 26 maja Ten specjalny tydzień kampanii podnosi świadomość urazów mózgu i daje głos osobom dotkniętym chorobą. Skupiają się na wyniszczających i stygmatyzujących skutkach zmęczenia po urazie mózgu.
Aby dowiedzieć się więcej, odwiedź www.headway.org.uk