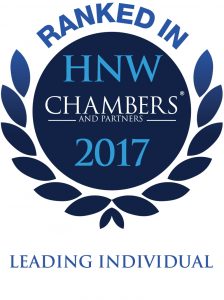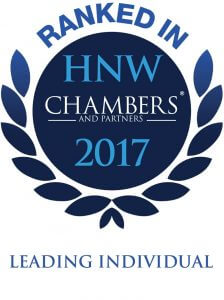 Mark Freedman and Jan Atkinson have been ranked as leading lawyers in the Chambers High Net Worth 2017 guide.
The guide lists and provides in-depth analysis on the leading lawyers and law firms acting for high net worth families and individuals.
Jan, who is joint senior partner and head of private client at Osbornes is ranked as a leading lawyer in the private wealth law category. Jan is noted for her work advising internationally based clients in relation to wealth planning, disputed estates and trusts.
Mark, managing partner at Osbornes and a specialist family and divorce lawyer is described as "having a great capability for high net worth cases" and as being "a very seasoned practitioner doing specialised work."
The directory also comments that Mark "has a very strong outward profile of being a tough lawyer…he's tough, but that just means he represents his client well. He does his job."
Lawyers are ranked for inclusion in the guide after a lengthy research process which involves speaking with and interviewing a large cross section of lawyers and barristers in the respective categories.