Skutki lekkiego urazu mózgu mogą być przyczyną zaburzeń w późniejszym życiu
14 Jan 2019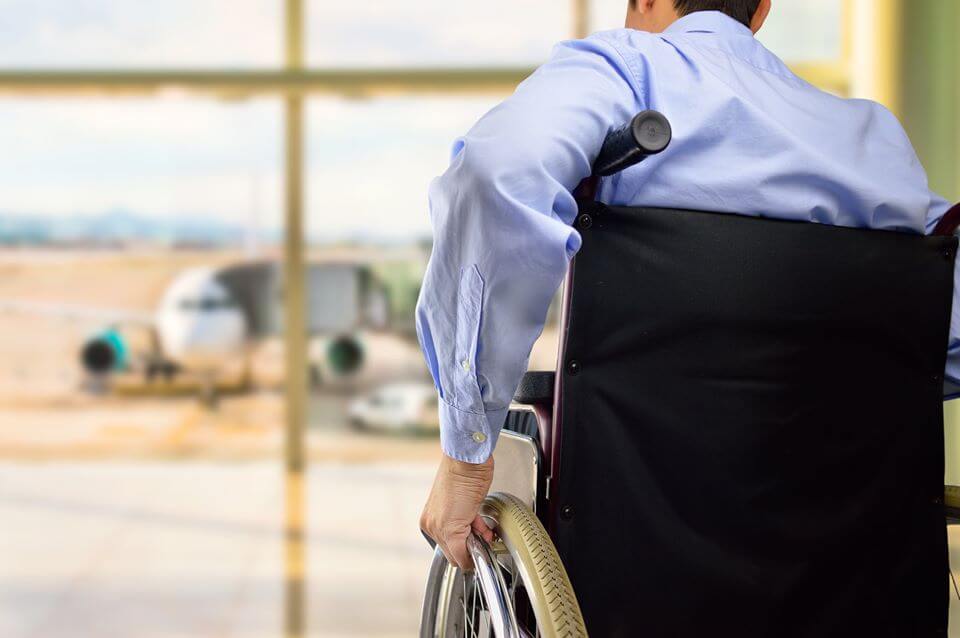 Przewlekła encefalopatia urazowa (CTE) jest chorobą mózgu występującą u osób, które przez wiele lat wielokrotnie doznawały urazów mózgu. Schorzenie to zostało po raz pierwszy opisane około stu lat temu przez lekarza, który zauważył, że byli bokserzy mają tendencję do wykazywania objawów urazu mózgu, takich jak dezorientacja i utrata pamięci, długo po tym, jak skończyli walki na ringu. Początkowo uważano, że specyficzna grupa objawów ogranicza się do bokserów, ale późniejsze badania wkrótce wykazały, że występują one także u osób, które doznawały powtarzających się urazów głowy w innych okolicznościach, na przykład przy uprawianiu sportów kontaktowych i u ofiar przemocy domowej.
Obecnie wiemy, że powtarzające się przez pewien okres czasu uderzenia w głowę powodują nagromadzenie w mózgu rodzaju białka o nazwie Tau. Nagromadzenie tego białka, które jest również widoczne w mózgach osób cierpiących na chorobę Alzheimera, powoduje obumarcie komórek mózgu, co prowadzi do CTE. Nie można definitywnie zdiagnozować CTE aż do śmierci, ponieważ wymaga to pobrania do analizy tkanek mózgu. Jednak CTE może być zdiagnozowane już za życia, jeśli obecne są różnego typu objawy, takie jak ból głowy, zaburzenia snu, zmęczenie i zaburzenia nastroju oraz problemy z pamięcią, w połączeniu z historią powtarzających się urazów głowy.
Wstrząs nie jest konieczny, aby spowodować uszkodzenie mózgu
---
Nowy artykuł badawczy opublikowany w dzienniku neurologicznym "Brain", trafił na pierwsze strony gazet. Autorzy opracowania stwierdzili, że "zamknięte urazy głowy, niezależnie od wystąpienia objawów wstrząsu mózgu, mogą spowodować traumatyczne uszkodzenie mózgu". Innymi słowy, w przeciwieństwie do powszechnie panującego przekonania, nie musi dojść do utraty przytomności lub wstrząsu mózgu, aby doszło do przewlekłej encefalopatii urazowej (CTE). Oznacza to, że przepisy sportowe dotyczące zapobiegania wstrząsom mózgu raczej nie zapobiegną wystąpieniu CTE. Oznacza to również, że każdy, kto uprawia sporty kontaktowe / zderzeniowe, jest podatny na rozwój zaburzeń w późniejszym życiu.
Co niepokojące, badanie wykazało również, że oznaki CTE znaleziono u młodych sportowców. Zespół badawczy zbadał mózgi czterech nastolatków, którzy wcześniej doznali urazów głowy podczas zajęć sportowych, zanim zmarli z innych przyczyn. U wszystkich badanych nastolatków w wieku od 17 do 18 lat, stwierdzono wczesne stadium CTE.
Sporty kolizyjne
---
Sporty kolizyjne to te, w których sportowcy celowo zderzają się ze sobą lub przedmiotami nieożywionymi z wielką siłą: typowymi przykładami są takie dyscypliny sportowe jak rugby w Wielkiej Brytanii oraz hokej na lodzie i futbol amerykański w USA.
Dr Goldstein, jeden z autorów badania opublikowanego w "Brain" rozmawiał z dziennikarzem z Washington Post o swoich szczególnych obawach związanych z Narodową Ligą Futbolu Amerykańskiego (NFL): "Zawodnik zostaje uderzony pierwszy raz, a minutę później ponownie […] kumulatywny efekt, kiedy mózg nie jest w pełni zagojony po każdym z uderzeń, szczególnie u młodszych ludzi, jest naprawdę bardzo szkodliwy "
.
W odpowiedzi na to, Dr Sills, neurochirurg pracujący dla NFL, powiedział Washington Post, "bycie aktywnym […] jest ważne. Istnieją obawy dotyczące ryzyka związanego z uprawianiem sportu, w tym futbolu amerykańskiego. Mamy nadzieję, że wszystkie sporty młodzieżowe będą nadal podejmować działania mające na celu zmniejszenie kontaktu z głową, poprzez zmiany zasad, edukację i ulepszony sprzęt ochronny ".
W Wielkiej Brytanii, profesor Allyson Pollock z Newcastle University w 2017 r. opublikowała artykuł w British Medical Journal wzywający do usunięcia szkodliwych elementów kontaktu, takich jak "młyn" ze szkolnego rugby, aby zmniejszyć ryzyko obrażeń u dzieci w wieku szkolnym. Ona i jej kolega Graham Kirkwood zwrócili się do czterech brytyjskich dyrektorów medycznych (CMO) aby podjęli kroki chroniące dzieci, po tym, jak wprowadzenie zakazu zostało przez nich odrzucone w 2016 r. Do czasu publikacji tego artykułu CMO nie podjęło żadnych działań, aby rozwiązać ten problem.
Headway
---
Organizacja charytatywna Headway pomaga osobom, które doznały obrażeń mózgu. Headway opracowało także broszurę, która pomaga osobom po urazie mózgu ubiegać się o odszkodowanie. Zgodnie z ich danymi statystycznymi około miliona osób co roku trafia na pogotowie z powodu urazu głowy. Headway stwierdza również, że "znaczna liczba osób nie dochodzi odszkodowania tylko dlatego, że nie są one świadome swoich praw". Headway radzi osobom, które doznały urazu głowy, aby jak najszybciej skontaktowały się z prawnikiem.
Kancelaria Osbornes wspiera "Early Intervention Project" Headway East London w Royal Free Hospital. Zespół Headway jeden dzień w tygodniu ma dyżur w szpitalu, podczas którego wspiera rodziny osób, które trafiły do szpitala z powodu uszkodzenia mózgu.
Kancelaria Osbornes specjalizuje się w reprezentowaniu osób, które doznały urazu głowy lub mózgu po wypadku. Jesteśmy prawnikami zaaprobowanymi
przez Headway, jak i przez "The Brain Injury Group". Kancelaria Osbornes jest również polecana przez informatory branżowe Chambers UK i The Legal 500 jako jedna z najlepszych kancelarii w Londynie zajmujących się roszczeniami w kwestiach uszczerbku na zdrowiu. Oba informatory podkreślają specjalistyczne umiejętności firmy w zakresie roszczeń związanych z obrażeniami mózgu. Kancelaria Osbornes została również wybrana "Kancelarią Roku" w konkursie Modern Law Awards w 2018 roku.
Możesz porozmawiać na temat odszkodowania z prawnikiem zajmującym się urazami mózgu, dzwoniąc pod numer 020 7485 8811 lub wypełniając formularz online.