Rozważasz wykonanie operacji plastycznej za granicą? Sprawdź, czy to bezpieczne!
15 Aug 2019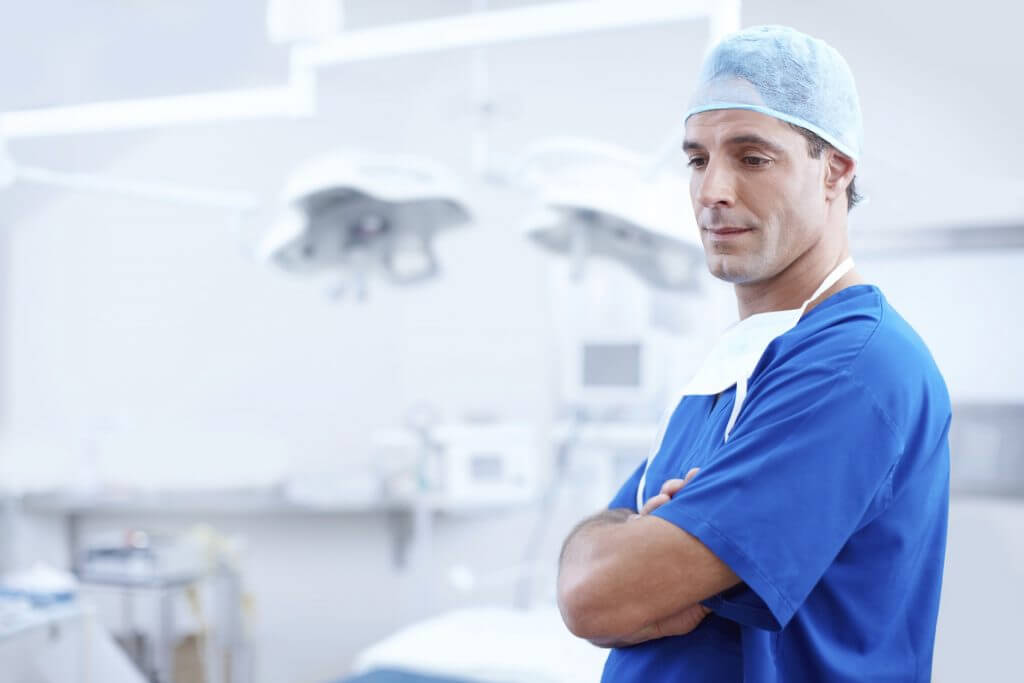 Ludzie mieszkający w Wielkiej Brytanii decydują się na wyjazd za granicę w celu wykonania operacji plastycznej. Dzieje się tak ponieważ na pierwszy rzut oka może to kosztować znacznie mniej niż płacenie za prywatne zabiegi na miejscu. Koszt jednak nie jest jedynym czynnikiem, który należy wziąć pod uwagę przed rezerwacją terminu.
Poniżej znajduje się lista ważnych szczegółów, o których należy pamiętać przed rozpoczęciem procedury:
Wybór chirurga kosmetycznego oraz szpitala
W Wielkiej Brytanii chirurdzy plastyczni muszą być odpowiednio wykwalifikowani i przestrzegać wysokich standardów praktyki. Specjalistyczny rejestr prowadzony jest przez General Medical Council w Wielkiej Brytanii. Dzięki niemu możesz łatwo sprawdzić, czy Twój chirurg ma odpowiednie uprawnienia. Inne kraje stosują różne systemy rejestracji chirurgów plastycznych oraz standardy praktyki i kwalifikacji.
Jeśli więc decydujesz się na podróż w celu wykonania operacji plastycznej, przeprowadź odpowiedni wywiad. Royal College of Surgeons zaleca, abyś spotkał się z potencjalnym specjalistą osobiście zanim wyrazisz zgodę na jakikolwiek zabieg chirurgii plastycznej za granicą. Upewnij się, że jest on wykwalifikowany i ma wystarczające doświadczenie w wybranej przez Ciebie procedurze.
Jeśli możesz, zdobądź referencje od poprzednich pacjentów lub poproś o wybór zdjęć przed i po, aby upewnić się, że ten specjalista jest odpowiedni dla Ciebie. Poproś o szczegółowe informacje na temat ubezpieczenia swojego chirurga – dowiesz się, czy polisa obejmuje wybraną przez Ciebie procedurę.
Royal College of Surgeons radzi również, abyś udał się do szpitala, w którym odbędzie się zabieg, zanim ostatecznie zdecydujesz się na operację za granicą. Prywatne szpitale w Wielkiej Brytanii są regulowane przez Healthcare Commission, która zapewnia wysoki standard czystości. Kliniki za granicą mogą nie mieć podobnych przepisów, warto więc sprawdzić standardy utrzymania i higieny.
Podczas zbierania informacji należy zachować szczególną ostrożność w przypadku każdego szpitala, który reklamuje turystykę chirurgii plastycznej, a mianowicie oferowanie chirurgii plastycznej w ramach oferty pakietu wakacyjnego.[1] W takich przypadkach nie daj się zwieść sprzedawcom. Odwiedź szpitale i kliniki bezpośrednio porozmawiaj z ich pracownikami.
Konsultacja przed leczeniem
Konsultacja poprzedzająca zabieg jest dla chirurga okazją do zbadania Cię oraz ustalenia, czy planowany zabieg jest dla Ciebie odpowiedni. Jest to także czas, aby chirurg wyjaśnił, na czym polega operacja oraz wyjaśnił ryzyko powikłań. Jeśli masz pytania, zrób listę i zabierz ją ze sobą – w ten sposób nie zapomnisz o niczym ważnym.
Pamiętaj, że jeśli wybierasz się za granicę na operację, istnieje ryzyko trudności w komunikacji i zrozumieniu między Tobą a pracownikami kliniki. Możesz poprosić tłumacza o uczestnictwo w kolejnym spotkaniu, jeśli nie jesteś zadowolony z przebiegu pierwszej konsultacji.
Pamiętaj, że po konsultacji powinieneś również mieć wyznaczony czas na zmianę zdania, znany jako okres na odstąpienie od umowy. W Wielkiej Brytanii okres ten wynosi zwykle dwa tygodnie.
Opieka po operacji plastycznej
Każda procedura chirurgiczna wiąże się z ryzykiem. Problemy mogą wystąpić podczas operacji lub już po niej. Ponadto uważa się za niebezpieczne latanie natychmiast po odbytym zabiegu, ponieważ wzrasta ryzyko powstania zakrzepu krwi. Po zabiegu kosmetycznym prawdopodobnie będziesz musiał zostać w hotelu lub szpitalu przez kilka dni, zanim wrócisz do domu.
Dla własnego bezpieczeństwa ważne jest, aby ustalić, co dokłądnie jest objęte programem opieki, włączając informację co się stanie, jeśli coś pójdzie nie tak w ciągu kilku najbliższych dni po operacji. Tuż po zabiegu powinieneś być monitorowany przez wykwalifikowany personel medyczny bez względu na miejsce pobytu. Musisz więc upewnić się, że wybrany chirurg skonsultuje się z Tobą, aby upewnić się, że wszystko idzie dobrze, i w razie czego zapobiegnie pojawieniu się potencjalnych problemów. Pamiętaj, że jeśli coś pójdzie nie tak, sytuacja może się szybko pogorszyć. To zaś może spowodować poważne konsekwencje.
Zdarza się, że problemy pojawiają się dopiero po powrocie do domu, ale jeśli nie rozwinie się stan zagrażający życiu, jest mało prawdopodobne, aby pomógł NHS. Tak więc, upewnij się, że wyjaśniłeś, jaka opieka jest dostępna po powrocie do domu. Możesz na przykład wymagać operacji rewizyjnej: czy będziesz musiał za to zapłacić więcej i kto pokryje koszty podróży i zakwaterowania?
Koszty
Sprecyzuj wszystkie koszty, w tym zapisy dotyczące sytuacji, gdy coś pójdzie nie tak. Dowiedz się, co się stanie, jeśli zmienisz zdanie, a zapłaciłeś już za procedurę. Zabiegi kosmetyczne mogą być tańsze za granicą, ale jeśli weźmiesz pod uwagę dodatkowe koszty, takie jak podróż i zakwaterowanie, oszczędność może być znacznie mniejsza niż się spodziewałeś. Co ważniejsze, planując operację zagranicą, możesz również ryzykować bezpieczeństwo, aby zaoszczędzić kilka funtów.
Ubezpieczenie
Powinieneś ustalić, czy chirurg i szpital posiadają ubezpieczenie od zabiegu.
Jeśli coś pójdzie nie tak, poszkodowany może wnieść roszczenie bezpośrednio przeciwko firmie ubezpieczeniowej z Wielkiej Brytanii. W Wielkiej Brytanii postępowanie sądowe może być wszczęte tylko przeciwko firmie ubezpieczeniowej. Jeśli nie ma ubezpieczenia, poszkodowany może pozwać jedynie specjalistę lub klinikę w kraju, w którym przeprowadzono procedurę. Sądy brytyjskie nie mają orzecznictwa, jeżeli nie ma ubezpieczenia.
Dowiedz się dokładnie, co obejmuje ubezpieczenie, a czego nie, na przykład leki, opieka pooperacyjna, operacja rewizyjna.
Ponadto należy sprawdzić, co zawiera Twoje własne ubezpieczenie podróżne – może być konieczne wykupienie ubezpieczenia specjalistycznego na pokrycie kosztów podróży zagranicznych w celu wykonania zabiegu kosmetycznego.
Kiedy operacja plastyczna się nie powiedzie
Jeśli tak się stanie, możesz mieć nie tylko blizny fizyczne, ale także blizny emocjonalne. Często też pojawiają się problemy finansowe, które należy rozwiązać. Dla wielu, kolejnym krokiem i najlepszym rozwiązaniem jest pomoc w uzyskaniu odszkodowania i dalszej opieki oraz leczenia, które mogą być potrzebne. Prawnik specjalizujący się w uzyskiwaniu rekompensaty za nieudaną operację plastyczną, Magdalena Knez, pomoże Ci przywrócić swoje życie na właściwe tory.
[1] https://www.rcseng.ac.uk/patient-care/cosmetic-surgery/having-surgery-abroad/