Rowerzyści na rondach, a kodeks drogowy
8 May 2019 | Barbara Wojno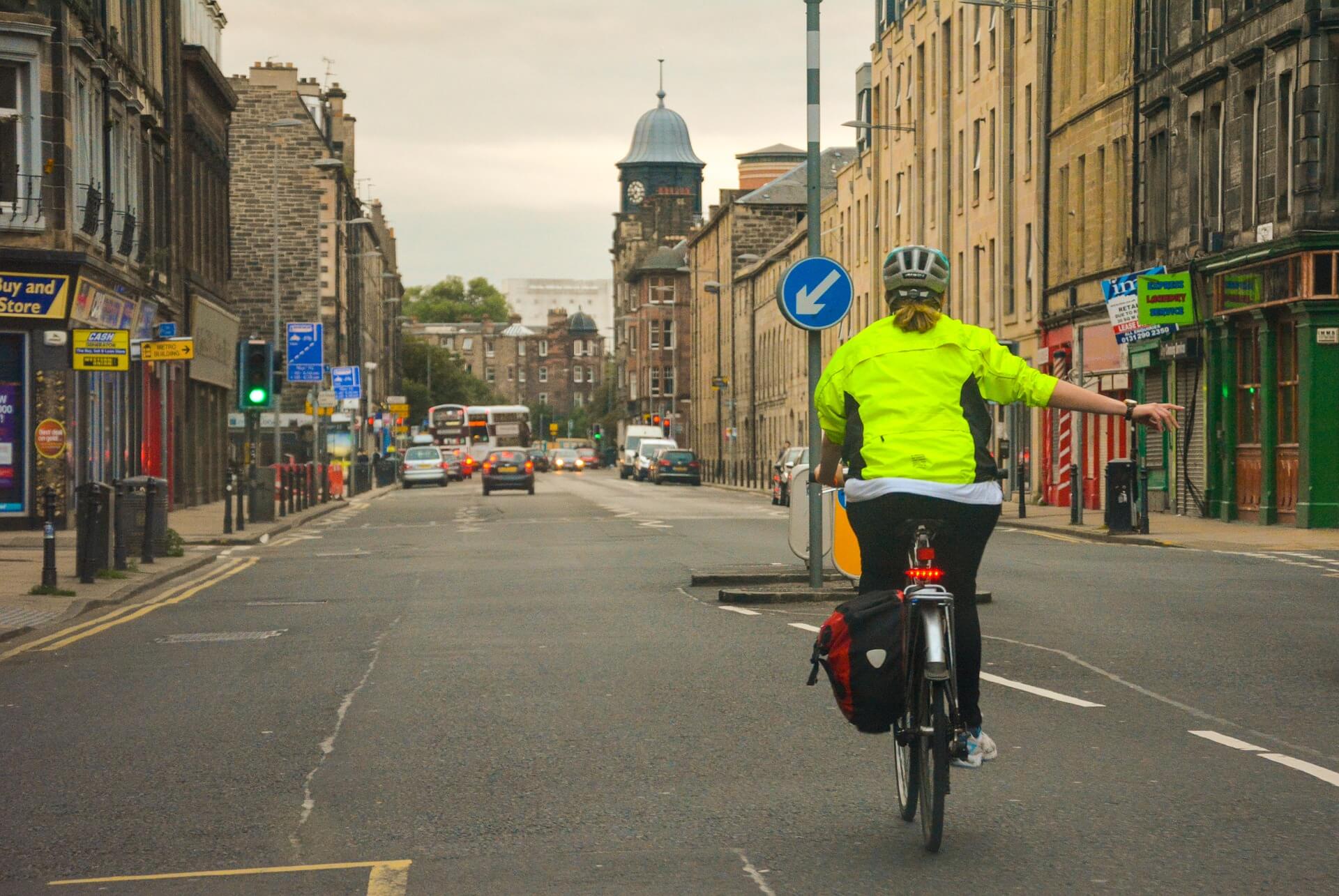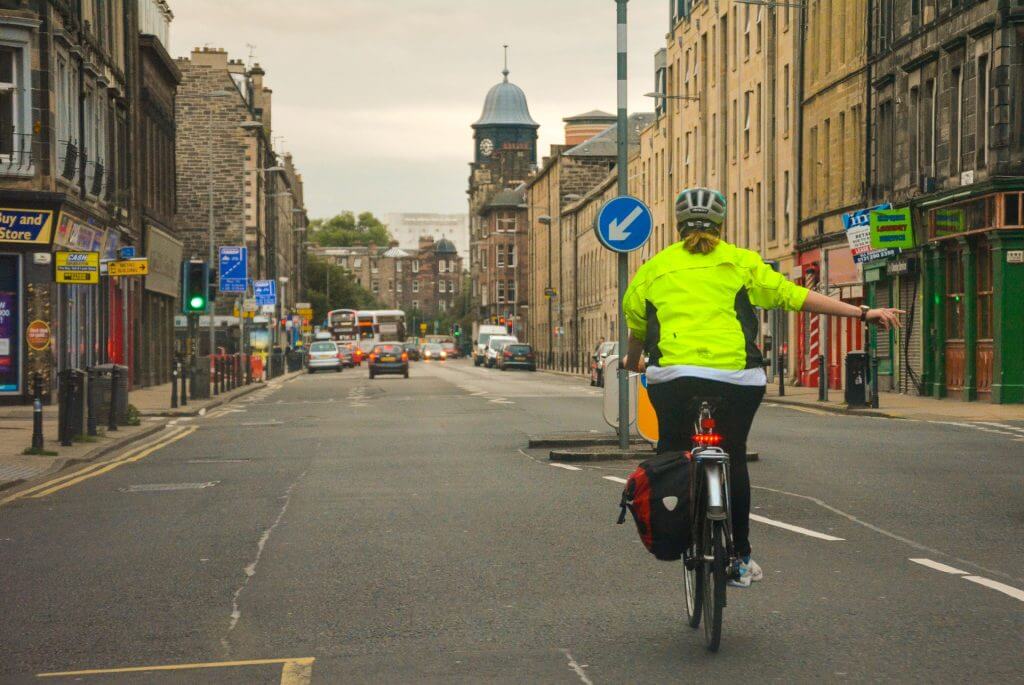 Kodeks drogowy to więcej niż tylko przewodnik po tym, jak zdać egzamin na prawo jazdy. Ma on pełną moc prawną i powinien być wszechstronnym podręcznikiem na temat całego ruchu drogowego. Jego zadaniem jest informowanie o dobrych prawktykach na drogach oraz karanie niebezpiecznych zachowań. Jeśli więc wytyczne kodeksu używają słowa "musi", to jest to nakaz, a naruszenie go jest łamaniem prawa. Jeśli natomiast przepisy mówią, że uczestnik ruchu "powinien", jest to instrukcja, a nie zastosowanie się do niej może, lecz nie musi, wiązać się z odpowiedzialnością karną. Rowerzyści to bardzo podatni na wypadki użytkownicy ruchu. W kodeksie drogowym szukają oni porady w jaki sposób zachowywać się podczas jazdy, aby zminimalizować ryzyko wypadków. Znajdują się tam również instrukcje dla innych uczestników ruchu o tym, jak zachowywać się ostrożnie, gdy poruszają się wśród rowerzystów.
W tym kontekście przyglądamy się zasadom dotyczącym ruchu na rondach
Rondo może być naprawdę niebezpiecznym miejscem; można je porównać do Dzikiego Zachodu szybko poruszających się pojazdów, który łączy się w wielu miejscach, ma różnych pasy, światła oraz znaki. Znajdują się na nim zarówno samochodamy osobowe czy dostawcze, ale również autobusy i tiry. Wszystkie z nich notorycznie rywalizują o swoje miejsce. W tym środowisku względny komfort ścieżki rowerowej nie jest możliwy, a rowerzysta musi bez przerwy nadzorować sutuację na tej karuzeli.
Co ma więc do zaoferowania rowerzysom kodeks drogowy?
Rozdział dotyczący zasad dla rowerzystów na rondach rozpoczyna się od wstępu:
"Możesz czuć się bezpieczniej, prowadząc rower po chodniku lub przy krawędzi drogi".
Rada ta jest nie tylko przygnębiająca- dlaczego rowerzysta musiałby zjechać z ronda? – ma również bardzo wątpliwe pochodzenie. Czy istnieją w ogóle badania, które wykazują, że chodzenie po rondzie jest bezpieczniejsze niż jazda na rowerze? Jeśli wyjazdy z ronda nie są kontrolowane światłami, rowerzysta musi przeprowadzić rower przez ujście drogi wyjazdowej równocześnie z pojazdami opuszczającymi rondo. Kierowcy mogą być rozproszeni przez inne pojazdy i często mogą przyspieszać; w tej sytuacji raczej nie będą się spodziewać osoby prowadzącej rower przy krawędzi ulicy. Jeśli mamy do czynienia z dwupasmowym zjazdem z ronda, tym bardziej jest to niebezpieczne dla biednego pieszego-rowerzysty. Dajsze słowa tego paragrafu wyglądają jeszcze gorzej:
"Jeśli zdecydujesz się jeździć po rondzie trzymając się lewego pasa, powinieneś być świadomy, że kierowcy mogą cię nie widzieć, oraz powinieneś zachować szczególną ostrożność podczas jazdy na rowerze, jeśli przejeżdżasz przez drogę wyjazdową. Być może będziesz musiał zasygnalizować, że go nie opuszczasz ".
Tak więc, skręcając w prawo na rondzie, rowerzysta powinien pozostać na lewym pasie mijając wyjazdy po lewej, i mieć nadzieję, że zerkanie przez prawe ramię przy przecinaniu drogi wyjeżdżającym pojazdom, pomoże uniknąć mu wypadku. Lepszą radą byłoby z pewnością poruszanie się po rondzie prawym pasem, aby wyraźnie sygnalizować pozostanie na nim, aż do momentu zmiany pasa, w celu jego opuszczenia. Uważamy, że główny nacisk kodeksu drogowego należy kierować do kierowców pojazdów silnikowych. To oni zazwyczaj powodują wypadki z udziałem rowerzystów na rondach i to ich działania powinny być nadzorowane. Oto dalsze wytyczne zawarte w kodeksie drogowym:
"Uważaj i daj dużo miejsca [rowerzystom], którzy mogą pozostać na lewym pasie i zasygnalizować prawy kierunek, jeśli zamierzają kontynuować jazdę na rondzie. Pozwól im to zrobić."
Zamiast ostrzegania kierowców pojazdów silnikowych, potrzebna jest zgoda na to, żeby rowerzyści mogli poruszać się prawym pasem. Kierowcy zaś powinni wziąć pod uwagę, że rowerzyści będą poruszać się wolniej niż oni. Wymóg, aby kierowcy dawali rowerzystom pierwszeństwo na rondzie oraz ich nie wyprzedzali byłby pierwszym krokiem do pozytywnych zmian. Gdyby te propozycje weszły w życie, rowerzysta potrącony przez nierozważnego kierowcę, będzie miał poczucie komfortu wiedząc, że kierowca będzie odpowiedzialny za wypadek w postępowaniu cywilnym. W rzeczywistości parlament mógłby pójść o krok dalej, by chronić rowerzystów na rondach, i uznać za przestępstwo nie ustąpienie pierwszeństwa rowerzyście na rondzie, w taki sam sposób, w jaki pojazd musi dawać pierwszeństwo pieszym na skrzyżowaniu. Ranny rowerzysta czułby się bezpiecniej wiedząc, że prawo bierze go pod uwagę, gdy nadzoruje niebezpieczną jazdę na rondach.