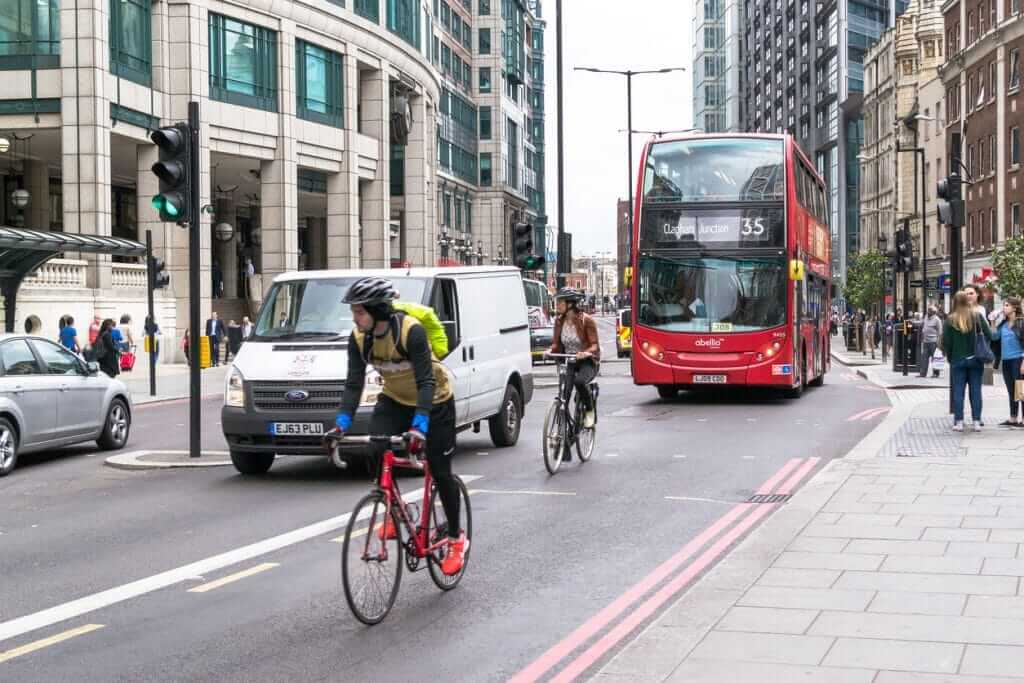 W tym tygodniu w wiadomościach dużo uwagi poświęcono przypadkowi zderzenia pieszego z rowerzystą.
Fakty dotyczące sprawy
Sprawa dotyczyła pieszego, który wszedł nie patrząc na ulicę, zajęty telefonem komórkowy. Zbliżający się do niego rowerzysta dał sygnał dzwonkiem. Pieszy cofnął się w stronę, w którą rowerzysta również skręcił. Obaj zderzyli się i obaj stracili przytomność. Pieszy wniósł pozew przeciwko rowerzyście.
Na rozprawie sędzia zdecydował, że rowerzysta spadł w wyniku uderzenia.
Pieszy przyznał, że patrzył na swój telefon, kiedy weszedł na ulicę.
Sędzia rozpoznający sprawę zdecydował, że główna odpowiedzialność powinna spoczywać na rowerzystach, ale pieszy był w 50% winny. W związku z tym szkody pieszego, które zostaną podjęte w późniejszym terminie, zostaną zmniejszone o połowę.
Z pewnością wydaje się to trudną decyzją wobec rowerzysty, ale trudno jest w pełni zrozumieć rozumowanie sędziego i jego decyzji.
Jak najlepiej chronić się podczas jazdy na rowerze:
Być ostrożnym. Brzmi prosto, ale na dłuższą metę naprawdę opłaca się zachować jak największą ostrożność.
Jeśli chodnik wygląda na zajęty przez pieszych z przodu, zwolnij .Jeśli ktoś wejdzie nagle przed ciebie, spróbuj się zatrzymać i unikaj sytuacji, w której będziesz musiał omijać kogoś.
Używaj kamery na kasku rowerowym. Obecnie dostępne są różne modele kamer dla rowerzystów.
Widziałem zamontowane na hełmie, zamontowane z przodu, z tyłu, a nawet kamery z dźwiękiem. O wiele łatwiej jest zorientować się, co się właściwie wydarzyło, gdy dostępny jest materiał filmowy. Aparat nie kłamie ani nie upiększa prawdy. Jeśli nie masz aparatu i uczestniczysz w kolizji, wejdź na Google Street View i sprawdź potencjalne lokalizacje kamer. Następnie możesz złożyć wniosek do kierowników budynków i zażądać wszelkich nagrań, które mają zgodnie z ustawą o ochronie danych z 2018 r. Materiał filmowy jest zwykle usuwany po 28 dniach.
Uzyskaj ochronę ubezpieczeniową od odpowiedzialności cywilnej.
Wiem, że członkowie London Cycling Campaign automatycznie otrzymują ubezpieczenie, które pomoże im w takich sytuacjach oraz dzięki czemu bardziej mogą starć się o odszkodowanie. Rozważ rejestrację lub poszukaj alternatywnej opcji ubezpieczeniowej.
Jazda na rowerze to dla wielu konieczność, a jednocześnie świetny sposób na podróżowanie! Ocena ryzyka to coś, co wszyscy robimy na co dzień – chroń się, aby być bezpiecznym.