Procedura składania skarg w ramach NHS i Twoje prawa
29 Jan 2020 | Magdalena Knez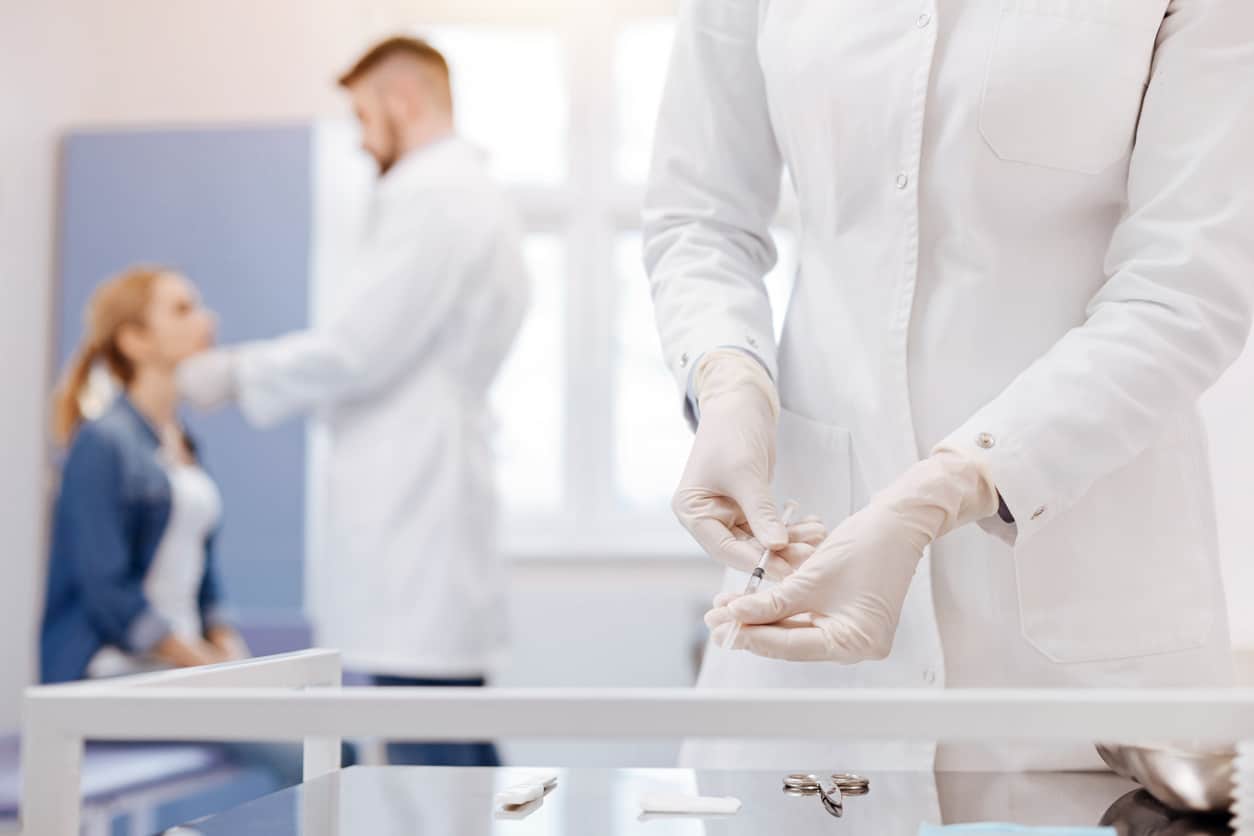 Konstytucja NHS to dokument napisany przez rząd, który określa podstawowe zasady i wartości NHS w Anglii. Określa prawa pacjentów i personelu oraz obowiązki, jakie społeczeństwo, pacjenci i personel mają wobec siebie. Celem jest zapewnienie uczciwego i skutecznego działania systemu.
Konstytucja NHS jest podstawą do otrzymania informacji zwrotnych
Konstytucja uznaje również, że NHS nie jest doskonały i że czasami coś może pójść nie tak. W tym celu dokument zawiera informacje o tym, jak złożyć skargę na usługi NHS, opiekę i leczenie oraz czego się spodziewać.[1] W ogólnych warunkach:
Możesz złożyć skargę ustnie lub pisemnie.
Masz prawo do szybkiego potwierdzenia i dokładnego zbadania skargi, a następnie do otrzymania informacji o wyniku.
Powinieneś być traktowany uczciwie i z szacunkiem.
Składanie skargi nie wpłynie negatywnie na Twoją opiekę.Powinieneś mieć możliwość przedyskutowania swojej skargi z managerem odpowiedzialnym za jej przyjęcie, który podemie odpowiednie działania.
Wreszcie, jeśli doznałeś szkody w wyniku zaniedbania, masz prawo domagać się odszkodowania.
Kto może złożyć skargę do NHS? Każdy, kto otrzymał usługi i został dotknięty działaniem, zaniechaniem lub błędną decyzją podjętą przez NHS. Możesz również złożyć skargę w imieniu osoby zmarłej, osoby, która nie jest w stanie złożyć skargi z powodu niezdolności umysłowej lub fizycznej, lub jeśli osoba ta jest dzieckiem lub jest osobą dorosłą, ale poprosiła Cię na piśmie o podjęcie działań w jej imieniu. Zasadniczo osoba w wieku poniżej 18 lat może złożyć skargę we własnym imieniu, jeśli jest do tego zdolna. Istnieje limit czasowy Ogólnie uważa się, że skargę należy złożyć w ciągu 12 miesięcy od zdarzenia lub w ciągu 12 miesięcy od uzyskania informacji o problemie. Oznacza to, że ​​powinieneś jak najszybciej rozpocząć proces. Do kogo udać się najpierw Gdy problem wyjdzie na jaw, w najlepszym interesie wszystkich leży jak najszybsze jego rozwiązanie. Tak więc pierwszą osobą, do której się zgłosisz, powinien być ktoś, kto był bezpośrednio zaangażowany, albo, jeśli nie jest to możliwe, osoba odpowiedzialna, na przykład kierownik oddziału lub kierownik praktyki. Jeśli Twoja skarga nie zostanie rozpatrzona w sposób zadowalający lub jeśli jest to problem, którego nie można od razu rozwiązać, powinieneś rozważyć skorzystanie z formalnej procedury NHS. Krok 1: Rozwiązanie lokalne Usługi NHS są świadczone w wielu różnych miejscach i przez szeroką gamę pracowników, w tym lekarzy rodzinnych, szpitale, dentystów, farmaceutów, pielęgniarki rejonowe i organizacje zdrowia publicznego. Jeśli masz powód do narzekań na otrzymane usługi, możesz skorzystać z dwóch dróg: złożyć skargę do świadczeniodawcy opieki zdrowotnej (healthcare provider) lub do komisarza (commissioner) opieki zdrowotnej. Pierwszym krokiem powinno być uzyskanie kopii procedury/regulaminu skladania skarg, z którego dowiesz się, jak złożyć skargę we właściwy sposób i na czas. Aby wesprzeć formalną skargę, dobrze jest prowadzić rejestr: daty, godziny, osoby, z którymi rozmawiałeś. Miej jasny obraz, na czym polegał problem i czego oczekujesz. Jeśli nie jesteś pewien, czy poradzisz sobie sam, możesz nieodpłatnie i całkowicie poufnie uzyskać wsparcie od NHS Advocacy Service. Etap 2 Rzecznik Praw Pacjenta (Health Service Ombudsman) Jeśli skarga nie została rozpatrzona w sposób satysfakcjonujący po podjęciu Kroku 1, masz prawo złożyć ją do Rzecznika Praw Pacjenta. Jest on niezależny od NHS, a złożenie skargi jest darmowe.
Należy wypełnić formularz, dzięki któremu rzecznik będzie miał wszystkie potrzebne informacje. Trzeba podać szczegółowe informacje na temat tego, co się wydarzyło i kto był zaangażowany w sytuację oraz jaki wpływ wydarzenie wywarło na Twoje życie. Powinieneś również dołączyć kopie wszelkich odpowiednich dokumentów wraz z formularzem i wskazać, co masz nadzieję osiągnąć dzięki swojej skardze: może to obejmować przeprosiny, zmianę praktyki, aby uniknąć ponownego wystąpienia problemu, dochodzenie i wyjaśnienie, co się stało i dlaczego tak się stało, lub jakikolwiek inny wynik, który Twoim zdaniem pomoże.
Rekompensata finansowa za zaniedbanie medyczne w ramach NHS
Bez względu na wynik postępowania rekompensata finansowa jest dostępna wyłącznie w drodze działań prawnych. Aby ubiegać się o odszkodowanie, powinieneś jak najszybciej porozmawiać z adwokatem, ponieważ czas przedawnienia wynosi jedynie 3 lata. Należy zaznaczyć, że przed złożeniem wniosku o zaniedbanie medyczne najpierw należy skierować oficjalną skargę do NHS, ponieważ odpowiedź na skargę może pomóc w ustaleniu, czy zaniedbanie było czynnikiem decydującym.
[1] https://www.gov.uk/government/publications/the-nhs-constitution-for-england