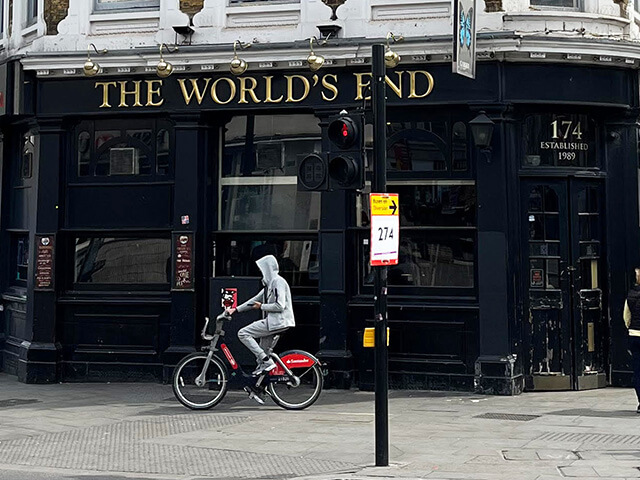 Pracownik IT otrzymuje 40 000 £ po wypadku
Pracownik IT został potrącony podczas dojeżdżania do pracy przez samochód skręcający w prawo w poprzek jego ścieżki podczas jazdy na wprost na pasie rowerowym. Doznał kontuzji barku, łokcia i nadgarstka. W rezultacie doświadczał długotrwałych problemów. Roszczenie o odszkodowanie za szkody na osobie zostało uregulowane na 40 000 funtów.
Odnoszący sukcesy biznesmen przyznał x 000 000 funtów odszkodowania za poważne uszkodzenie mózgu
Nasz klient był odnoszącym sukcesy biznesmenem, kiedy został powalony na ziemię. Doznał różnych złamań i urazów wewnętrznych. Najcięższym urazem był uraz głowy, który pozostawił u niego rozlane włókna w mózgu.
Po rehabilitacji nasz klient zachował sprawność umysłową, jednak zmiany w jego zachowaniu sprawiły, że nie mógł już kontynuować swojej dochodowej kariery.
Rozlane uszkodzenie aksonów (DAI) to rozdarcie długich łączących się włókien nerwowych w mózgu, które ma miejsce, gdy mózg gwałtownie przesuwa się do wnętrza czaszki. Uraz DAI jest trudny do zdiagnozowania, ale zastosowaliśmy najnowsze techniki skanowania mózgu, aby ustalić obecność tego urazu. Gdyby tego nie zdiagnozowano, ugoda nie byłaby proporcjonalna do szkody. Udało nam się osiągnąć siedmiocyfrowy plan rozliczenia dla naszego klienta.
Rowerzysta otrzymuje 6000 funtów za urazy szyi i pleców
Nasz klient nacisnął hamulce rowerowe, gdy zbliżał się do korka. Robiąc to, mijał boczną drogę po swojej lewej stronie. Pojazd jadący w przeciwnym kierunku nie zauważył naszego klienta, gdy próbował skręcić w prawo w tę samą boczną drogę. Wjechał prosto w naszego klienta, powalając go na ziemię.
Nasz klient doznał wielu urazów, z których najpoważniejsze to urazy szyi. Poszukiwano raportów medycznych, aby to potwierdzić. Odpowiedzialność przyznała firma ubezpieczeniowa kierowcy. Kolejny raport medyczny został przez nas zlecony, aby wykazać, że uraz nie zagoił się tak szybko, jak początkowo sądzono. Sprawa została rozstrzygnięta o ryczałt ponad 6000 GBP , które obejmowało zwrot kosztów podróży poniesionych podczas dochodzenia do zdrowia po odniesionych obrażeniach.
Odszkodowanie w wysokości 335 000 GBP za śmiertelny wypadek typu "Hit and Run"
Nowożeńcy obywatel Węgier zginął w wypadku drogowym "uderz i uciekaj". Pędzący kierowca skosił i zabił rowerzystę, która wczesnym rankiem wracała z pracy do domu. Kierowca jechał ponad 50 mil na godzinę w strefie 20 mil na godzinę, próbując wyprzedzić inny samochód i uderzyć czołowo w rowerzystę po późnej zmianie. Kierowca uderzył w jej rower tak mocno, że złamał się na pół, a następnie zostawił ją umierającą na poboczu, gdy odjechał i porzucił samochód. Kolarka zmarła tragicznie w wyniku licznych obrażeń. Kierowca został skazany na 6 lat.
Uderzenie rowerzysty podczas jazdy na pasie rowerowym
Nasz klient jechał na ścieżce rowerowej, gdy nagle na jego drodze otworzyły się drzwi pasażera stojącego samochodu. Został zrzucony z roweru i doznał kilku obrażeń, z których najgorszym było złamanie przedramienia, które wymagało chirurgicznego poszycia. W tym przypadku operacja nie doprowadziła do zjednoczenia złamania i będzie musiał przejść więcej operacji, w tym przeszczep kości.
Rowerzysta ranny na East London Road otrzymuje 12 000 GBP
Nasza klientka została ranna na drodze we wschodnim Londynie, kiedy samochód wyjechał z zaparkowanego samochodu na jego drogę, gdy kierowca próbował zawrócić. Nasz klient doznał złamania prawej łopatki, które funkcjonowało w ciągu jednego roku, ale pełne wyzdrowienie zajmie dwa lata. Odszkodowanie zostało ustalone w wysokości 11 781,98 GBP, w tym 2900 GBP za uszkodzenie roweru Powoda i 400 GBP za utratę możliwości spędzenia wakacji i urodzin córki.
Siedmiocyfrowe roszczenie przeciwko władzom lokalnym
Nasz klient zszedł z roweru na ścieżce rowerowej. Stało się to po tym, jak duży kamień utknął w jego przednim kole. Miejscowy organ odpowiedzialny za ścieżkę rowerową kwestionuje odpowiedzialność i wszczęto postępowanie przed Sądem Najwyższym Nasz klient przechodzi intensywną rehabilitację, aby zniwelować skutki urazu mózgu. Dla naszego klienta dążymy do uzyskania siedmiocyfrowej sumy odszkodowania za wypadek rowerowy.
Siedmiocyfrowa nagroda za uraz rdzenia kręgowego
Nasz klient został zrzucony z roweru po uderzeniu przez ciężarówkę. Doznał poważnego urazu rdzenia kręgowego. Pomimo nagrania z kamery zamontowanej z przodu ciężarówki, które pokazuje w całości kolizję, odpowiedzialność jest wykluczona. Poinstruowano ekspertów od rekonstrukcji kolizji.
Nasz klient jest teraz uzależniony od wózka inwalidzkiego i wymaga przystosowanego zakwaterowania oraz opieki pielęgniarskiej. Ta sprawa jest w toku, jednak prowadzimy siedmiocyfrowe zestawienie wypadków rowerowych
Skontaktuj Się Z Nami
Napisz Do Nas Wyślij do nas wiadomość, a my odpowiemy jak najszybciej!