Osbornes reprezentuje rodzinę pracownika NHS
28 Sep 2021 | Barbara Wojno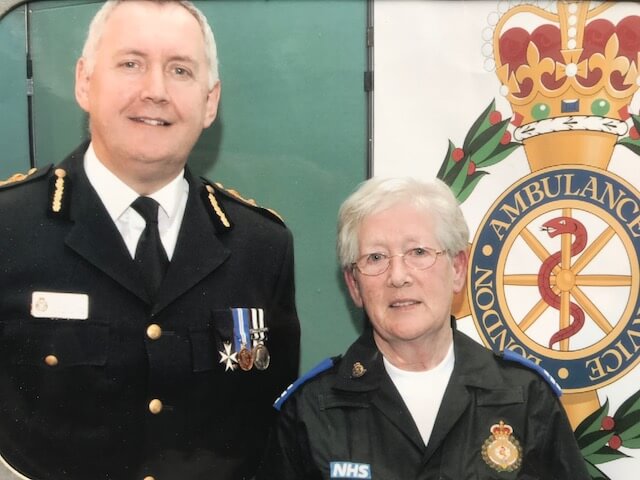 Firma Osbornes reprezentuje rodzinę byłego pracownika NHS, który poniósł bolesną śmierć z powodu zaniedbania opieki szpitalnej.
Starsza osoba, która przez 25 lat pracowała na pogotowiu NHS, zmarła, potym gdy medycy przypadkowo włożyli do jej płuca rurkę do karmienia i zostawili ją przez ponad dziesięć godzin.
Maura Irwin, lat 77, miała zgubioną rurkę do nosa w płucu po tym, jak doznała wyniszczającego udaru, który następnie napełnił się i zabił ją.
Córka Maury, Kathryn Scully, reprezentowana przez londyńską kancelarię Osbornes Law, powiedziała, że ​​jej rodzina musiała patrzeć na jej "powolną i bolesną śmierć" w wyniku "zaniedbania" personelu NHS.
Prowadzący sprawę koroner Andrew Harris podsumował wypadek: "Zmarła osoba z powodu urazu spowodowanego karmieniem przez ponad dziesięć godzin przez niewykrytą, niewłaściwie umieszczoną sondę nosowo-żołądkową.
"Brak sprawdzenia pozycji rurki po drugiej desaturacji (17:00) i nieupewnienie się, że otrzymała terminową ocenę medyczną, przyczyniło się do jej śmierci. To była śmierć z powodu niezamierzonych konsekwencji niezbędnego leczenia i późniejszych zaniedbań w opiece".
Maura, która mieszkała w New Cross w południowo-wschodnim Londynie, została przyjęta do szpitala Kings College Hospital w lutym 2018 r. po przebytym wyniszczającym udarze. Rurka do karmienia została nieprawidłowo umieszczona w jej płucach dwa dni po przyjęciu. To spowodowało jej śmierć trzy tygodnie później.
Córka Maury, Kathryn Scully, lat 59, z Lincoln, powiedziała: "Mama była cudowną, niezależną i pełną pasji kobietą, która była głęboko kochana przez swoją rodzinę. Nie ma dnia, żeby za nią nie tęsknić. Mama uwielbiała swoją pracę w NHS, gdzie pracowała przez 25 lat, pozostając daleko poza wiekiem emerytalnym, aby opiekować się innymi, ale została okrutnie zawiedzona przez służbę z ostateczną przyczyną jej zgonu.
"Medycy wlożyli rurkę do karmienia przez nos w jej płucu, co spowodowało, że jedzenie wypełniło jej płuco i utopiło ją. To było jak obserwowanie, jak ktoś jest duszony i bezsilny, by to powstrzymać. Jako rodzina musieliśmy być świadkami jej powolnej i bolesnej śmierci, ponieważ nie mogła prawidłowo oddychać i była w agonii. Żaden pacjent pod opieką medyków ani rodzina nie powinien nigdy doświadczać tak straszliwej męki".
NHS Trust przeprosił za śmierć Maury, ale Kathryn powiedziała: "Jako rodzina jesteśmy zmęczeni tym, że NHS przeprasza za naszą stratę, ponieważ te słowa nic nie znaczą bez działań. W opiece mamy był katalog błędów i chcemy wiedzieć, że zaufanie wprowadziło niezbędne zmiany, aby upewnić się, że to, co stało się z mamą, nigdy nie przydarzy się nikomu innemu".
Nasz prawnik specjalizujący się w zaniedbaniach medycznych w Osbornes Law, powiedział: "Maura oddała 25 lat swojego życia zawodowego NHS, ale w jej potrzebie NHS zawiódł ją. Trust zidentyfikował 18 odrębnych działań, które zostałyby wdrożone po śmierci Maury, ale jej rodzina musi teraz wiedzieć, co zostało zrobione, aby upewnić się, że inna osoba nie umrze w tak samo bolesny sposób jak ona.
"Koroner stwierdził, że karmienie przez źle umieszczoną sondę nosowo-żołądkową wraz z brakiem identyfikacji tego przez ponad dziesięć godzin bezpośrednio przyczyniło się do śmierci Maury. Zaufanie do NHS musi wrócić, aby upewnić się, że zaniedbania w opiece, które zostały zidentyfikowane w tym przypadku, nigdy więcej się nie powtórzą".