Osbornes Named in 'The Times' Best Law Firm Guide 2019
6 Nov 2018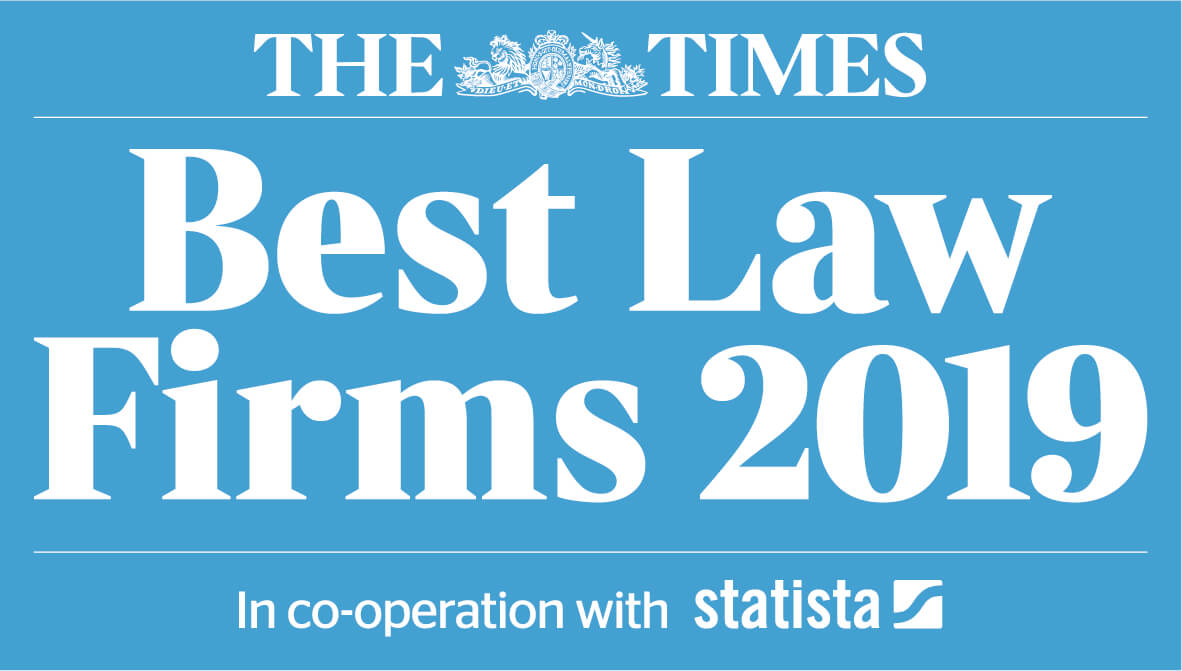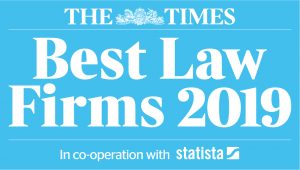 Osbornes Law is delighted to announce that the firm is featured in The Times 'Best Law Firms 2019'.
The Times have launched its inaugural Best Law Firm guide, which features over 200 law firms in England and Wales. The list has been compiled via peer-selection with firms asked only one question: 'other than your own firm, which practice would you select in a specific area of work?' In total more than 20,000 solicitors were contacted whose responses formed the guide.
Osbornes law features in the list for the firm's expertise in personal injury and medical negligence. The firm is one of only twenty-seven law firms across the whole of England and Wales that is recognised as one of the best for personal injury claims and medical negligence.
Stephanie Prior, specialist medical negligence lawyer and head of the department comments:
"To be ranked as one of the best law firms in England by The Times is fantastic, especially considering the process undertaken by The Times to finalise the guide.  To feature in a legal guide alongside some of the biggest international law firms is a real achievement for Osbornes. As personal injury and medical negligence lawyers, we often help clients and their families at what is an incredibly difficult time and our team are committed to ensuring our clients receive the best possible package to assist in their rehabilitation. This recognition by The Times demonstrates all of our hard work".
Osbornes is also ranked as a leading law firm by Chambers UK 2019, Chambers High Net Worth Guide 2018 and The Legal 500 2019. The firm was also named as 'Law Firm of the Year' at the Modern Law Awards 2018.
The Legal 500 describes the firm as "feeling like a local firm but with a 'Big City' reach" while Chambers UK describes Osbornes has providing a 'Rolls-Royce' service to all clients.
To speak with one of our lawyers about your legal issue contact us on 020 7485 8811 or fill in an online enquiry form.