Czy pacjenci ucierpią z powodu Brexitu?
13 Jan 2019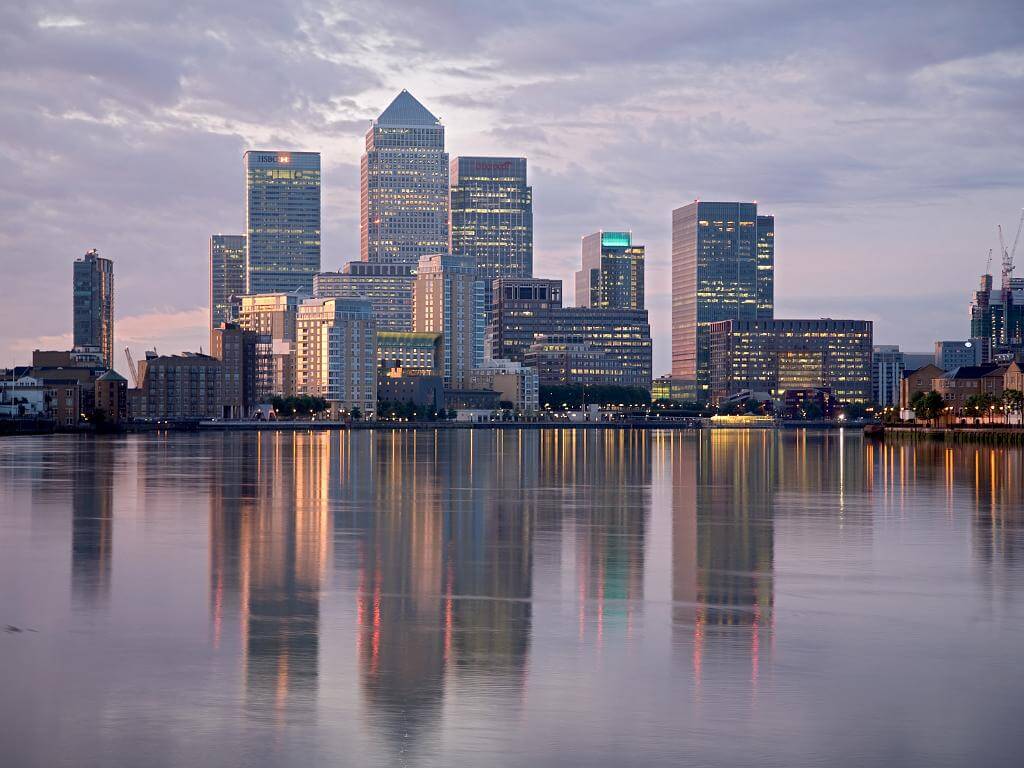 Wielka Brytania już od ponad 40 lat należy do Unii Europejskiej. Przez ten okres czasu wszystkie sfery angielskiego społeczeństwa zostały związane z Europą i dotyczy to również NHS, czyli państwowej służby zdrowia. Także przyjrzyjmy się jaki wpływ (jeśli w ogóle) wynik referendum, które miało miejsce już ponad rok temu, miał na poziom opieki otrzymywanej przez pacjentów.
Luty 2017: Parlamentarny Komitet ds. Zdrowia (PHC)
---
W lutym tego roku, Parlamentarny Komitet ds. Zdrowia dowiedział się jaki wpływ Brexit już wywarł na państwową służbę zdrowia
W okresie, kiedy Wielka Brytania była członkiem Unii Europejskiej, obowiązujące ustawodawstwo wspierało rekrutację personelu medycznego do służby zdrowia z innych krajów członkowskich. Rekrutacja personelu z Europy pomogła rozwiązać chroniczny problem niedoboru niezbędnego personelu w NHS. Jednak od czerwca 2016 r. nastąpił ostry i nagły spadek naboru personelu medycznego z UE. Daniel Mortimer, dyrektor naczelny pracodawców NHS, uważa, że Brexit jest tu istotnym czynnikiem, przejawiającym się w takich kwestiach jak niepewność pracodawców, rezygnacja obecnych pracowników z UE z etatów oraz zmniejszenie liczby nowych pracowników z obszaru UE zgłaszających się do pracy w Wielkiej Brytanii.
Oświadczenie Mortimera poparł David Lomas, przedstawiciel Stowarzyszenia Szpitali Uniwersyteckich w Wielkiej Brytanii. Lonas powiedział, że osoby z UE "wycofywały się po zaoferowaniu im miejsc pracy" w szpitalach uniwersyteckich. Lonas wykazał również, że Brexit ma wpływ na finansowanie badań. Obecnie zespoły badawcze zauważyły, że składanie wniosków o dofinansowanie na których widnieją nazwiska brytyjskich naukowców i badaczy, zamiast pomagać wydaje się utrudniać otrzymanie pomocy finansowej z Unii.
Lipiec 2017: Dyrektorzy ds. Finansów w NHS Trust wykazują zaniepokojenie
---
Obawy zgłoszone do Parlamentarnego Komitetu ds. Zdrowia są poparte danymi otrzymanymi z Healthcare Financial Management Association (HFMA). HFMA jest zarejestrowaną w Wielkiej Brytanii organizacją charytatywną i profesjonalnym organem, którego celem jest "ochrona interesu publicznego poprzez ustanowienie i promowanie najwyższych standardów zarządzania finansami i zarządzania w opiece zdrowotnej". W lipcu 2017 r. HFMA opublikowało wyniki przeprowadzonego przez siebie sondażu wśród dyrektorów ds. finansów z NHS. Dyrektorzy mieli okazję do wypowiedzenia się na temat wpływu jaki Brexit może mieć na państwową służbę zdrowia. Kilku z nich wyraziło obawy, że Brexit stanowi "średnie do wysokiego ryzyko finansowe" dla kierowanych przez nich organizacji, podczas gdy aż 90 proc. ma obawy dotyczące rekrutacji i utrzymania personelu.
Wrzesień 2017: Przyjrzyjmy się liczbom
---
Raport NHS Digital, opublikowany we wrześniu tego roku pokazuje, że prawie 10 tys. pracowników NHS pochodzących z krajów UE opuściło swoje posady w okresie od czerwca 2016 r do czerwca 2017 r. Lekarze i pielęgniarki stanowili około 5.5 tys. tej liczby. Deficyt personelu odbija się również negatywnie na badaniach medycznych – około 16 proc. naukowców mieszkających obecnie w Wielkiej Brytanii pochodzi z krajów UE, a ponadto większość projektów badawczych opiera się w dużej mierze na dofinansowaniu i współpracy unijnej.
Niemniej jednak przyszłość NHS nie jest całkowicie pogrążona w oparach pesymizmu. Możliwe, że specyficzne dla Wielkiej Brytanii prawo i regulamin pracy mogą dostarczyć "nowych możliwości na poprawę w takich sferach jak prawo konkurencji oraz elastyczne szkolenia zawodowe".
Co dalej? – Porozumienie czy jego brak?
---
Rząd brytyjski do marca 2019 r. ma osiągnąć porozumienie na temat Brexitu z UE. Premier Theresa May podkreśliła, że w 2021 r. Wielka Brytania opuści "wspólny rynek, unię celną i inne organy UE, bez względu na koszty". Jeśli w tym czasie nie zostanie zawarta umowa na temat Brexitu, więcej biurokracji i związanych z nią przeszkód może stać się normą. Jeśli chodzi o los NHS to istnieją obawy, że "scenariusz niekorzystny" czyli brak porozumienia może być "potencjalnie katastrofalny" dla służby zdrowia.
Niestety, jako że rząd nie przedstawił jeszcze szczegółów dotyczących przyszłości obywateli UE w Wielkiej Brytanii, exodus personelu medycznego z NHS może się tylko pogłębić. Każde potencjalne ograniczenie swobody przemieszczania się obywateli UE do Wielkiej Brytanii będzie oznaczało, że "w najbliższej przyszłości Wielka Brytania będzie miała ogromne trudności w byciu samowystarczalną w kwestiach zapewnienia personelu dla NHS lub służb socjalnych".
Ponadto niepewność związana z Brexitem nadal ma destabilizujący wpływ na gospodarkę: będzie to wpływało na infrastrukturę Wielkiej Brytanii, w tym na NHS. Szczególnie istotny jest fakt, że przyszłość NHS nie będzie negocjowana w ramach rozmów związanych z Brexitem – jest to tylko i wyłącznie kwestia brytyjska. Tak więc, podczas gdy rząd zajmuje się "zwalczaniem pożarów" w UE, NHS może być największą ofiarą Brexitu w ramach "szkód kolateralnych" bez względu na to czy Brexit zakończy się porozumieniem obydwu stron, czy też nie.
Nikt nie wie co się stanie z NHS
---
Przyszłość Wielkiej Brytanii po Brexicie jest niejasna ze względu na fakt, że żadne umowy nie zostały sformalizowane. Brexit już teraz wywiera negatywny wpływ na NHS. Najważniejsze jest to, że kiedy Wielka Brytania w końcu wycofa się z UE, mogą wystąpić nowe nieprzewidziane i dodatkowe problemy dla NHS: Brexit może poważnie zaszkodzić NHS. Z drugiej strony mogą pojawić się też nowe możliwości i korzyści. Problem polega na tym, że po prostu w chwili obecnej nie wiemy czym to wszystko się skończy.
Kancelaria Osbornes Law dba o to, jak traktowani są pacjenci zarówno przez personel medyczny w szpitalu, jak i ze strony prywatnych usług zdrowotnych. Jeśli uważasz, że opieka, którą otrzymałeś Ty lub osoba bliska nie spełniała standardów oczekiwanych od kompetentnego profesjonalisty, prosimy o kontakt z naszym Partnerem i specjalistką ds. zaniedbań medycznych panią Stephanie Prior pod numerem telefonu: 020 7681 8671.