Intarzierile ambulantelor conduc la neglijenta
2 Dec 2018 | Maria Tiron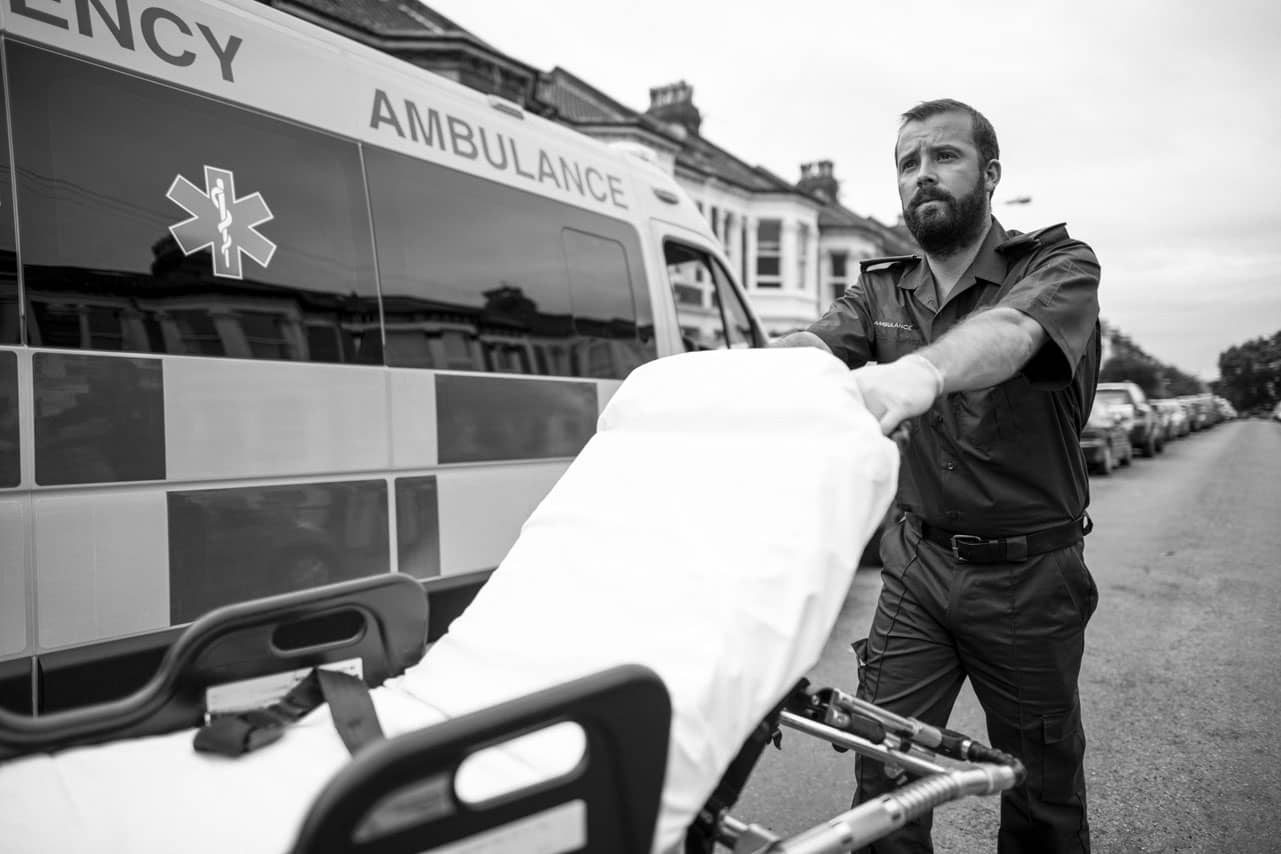 Deși nu este un secret ca NHS este cronic subfinanțat și cu deficit de personal, devine clar că serviciile regionale de ambulanță depun eforturi considerabile și pentru a oferi îngrijiri sigure și la timp pacienților aflați în stare critică.
Olive Nutt
Olive Nutt, în vârstă de 92 de ani, a devenit victimă a acestor servicii necorespunzătoare, când ambulanta din Londra nu a reușit să evalueze în mod corect un apel efectuat în numele ei. Potrivit rapoartelor din Evening Standard, doamna Nutt a suferit un stop cardiac în apartamentul ei aflat sub supraveghere, situat în Pimlico, Londra. Apăsarea unui pandantiv de urgență în jurul gâtului a convocat personalul asociației de locuințe, care la data de 28 ianuarie 2018, la ora 17.11, a trimis un apel de asistență la numarul de urgenta 999.
În ciuda faptului că cea mai apropiată stație de ambulanță se află la numai câțiva metri distanță, paramedicii nu sosesc până la ora 8.48, peste 3 ore după ce primul apel a fost făcut. În acel moment doamna Nutt a murit.
Raportul Legistului asistent cu privire la prevenirea deceselor:
Întârzierea în asistarea doamnei Nutt a avut loc în ciuda modificărilor recente ale standardelor de timp pentru expedierea ambulanțelor, care stipulează că pacienții cu cele mai grave condiții, clasificați ca C1, ar trebui să primească asistență paramedicală în 7 minute.
Raportul privind cazul doamnei Nutts, scris de ofițerul legist de la West Inner London, a subliniat următoarele îngrijorări care așteaptă un răspuns oficial al Serviciului de Ambulanță din Londra (LAS):
Serviciul de ambulanta din Londra nu a reușit să facă o notă adecvată a simptomelor doamnei Nutt care i-au determinat pe medici să ia o decizie incorectă privind prioritatea condiției medicale a pacientei. Acest lucru a însemnat că doamna Nutt a fost clasificată incorect ca un pacient de categoria 4, necesitând o evaluare telefonică în 90 de minute de la apelul inițial de ajutor de la 999.
Serviciul de ambulanță "a încălcat propriile reguli de timp prestabilite prin faptul că nu a reînnoit un apel [în 90 de minute de la apelul inițial 999] către casa decedatului pentru a primi mai multe detalii despre starea sa medicală".
Malcom Alexander, președinte al Departamentului pentru pacienții serviciului de ambulanță de la Londra, a fost citat în Daily Mail, "forumului i-a fost comunicat de către NHS England că următorul sistem de dispecerat ar extinde timpii de așteptare pentru pacienții mai puțin grav bolnavi, nu pentru pacienții care au nevoie de un răspuns rapid pentru a le fi salvată viața ".
LAS și-a cerut scuze pentru greșeală, explicând că în acel moment a avut un număr mare de apeluri. Directorul de operațiuni al LAS a spus: "Cazurile ca acestea sunt din fericire foarte rare, dar am folosit-o ca o ocazie de reflecție și de învățare".
Problemă la nivel național: North West Ambulance Service
SAS nu este singurul serviciu de ambulanță care suferă. Există cazul lui Gary Ennis, care a fost recent raportat în Times. Gary se antrena pentru un triatlon Iron man când a căzut de pe noua sa bicicletă. Deși purta o cască, a suferit leziuni la cap care se dovedesc a fi fatale la 2 săptămâni după accident. Văduva sa și-a exprimat îngrijorarea că paramedicii de la North West Ambulance Service au sosit doar după două apeluri separate la numărul de urgență 999 și după patruzeci de minute de așteptare. La scurt timp după sosirea ambulanței de transport rutier, ambulanța aeriană l-a condus pe Gary la Spitalul Royal Preston, unde a fost diagnosticat cu o leziune cerebrală severă.
Comentând cazul, Legistul local a spus: "Având în vedere amploarea leziunilor sale, nu pot spune că o ambulanță mai rapidă ar fi făcut o diferență materială […] dintr-o perspectivă umană, dacă ar fi fost partenera mea sau fiul meu, aș fi vrut să știu de ce ambulanța a ajuns atât de târziu."
Problemă la nivel național: East of England and South Western Ambulance Services
Serviciul de ambulanță din estul Angliei a fost recent clasat drept cel mai slab din țară pentru răspunsurile întârziate. Potrivit BBC, un pacient a așteptat aproape 25 de ore pentru o ambulanță. Parlamentarul de Essex, Alex Mayer, a declarat: "La începutul anului am avut o investigație de urgență pentru a vedea dacă întârzierea ambulanței a provocat decese ale pacienților din estul Angliei. Ne-au fost promise îmbunătățiri. Guvernul trebuie să asigure resurse mai bune întregului NHS ".
Apoi, în cazul Serviciului de Ambulanță Sud-Vest, acest departament nu și-a îndeplinit obiectivul de 7 minute pentru pacienții bolnavi critic în fiecare lună, iar unii pacienți trebuie să aștepte mai mult de 9 minute pentru îngrijirea de urgență.
Iarna 2018-2019
Subfinanțarea și lipsa de personal nu reprezintă o problemă nouă pentru NHS. În ultimii 3 ani, numărul total de apeluri de urgență la serviciul de ambulanță a crescut cu 15%. Acest lucru înseamnă că resursele limitate sunt întinse și mai mult și nu există niciun indiciu că va exista o ușurare a presiunii în lunile următoare. Iarna 2018-2019 se va dovedi o provocare sumbră și dificilă pentru serviciile naționale de ambulanță.
Stephanie Prior, de la Osbornes, acționează în prezent pentru o familie care a fost grav prejudiciată de LAS care nu a acordat asistență unei femei tinere suferind de epilepsie, drept urmare o mamă de 29 de ani a unei fiice de doi ani a decedat. Deși, familia ei a primit scuze de la LAS, nu poate în nici un caz să remedieze ceea ce s-a întâmplat. Familia ei se luptă zilnic să se înțeleagă ceea ce s-a întâmplat, știind mai ales că, dacă ambulanța ar fi ajuns, pacienta care a decedat ar fi fost transportată la spital și ar fi supraviețuit episodului său epileptic.
Daca si tu ai fost pus intr-o astfel de situatie cauzata de intarzierea ambulantelor si ai pierdut pe cineva apropiat in Anglia, ai nevoie de asistenta juridica pe teritoriul Marii Britanii si cauti un avocat care sa vorbeasca limba romana? Atunci te asteptam sa ne contactezi si sa discutam cazul tau.