E-rowery – czy są przyszłością dojazdów do pracy?
29 Nov 2019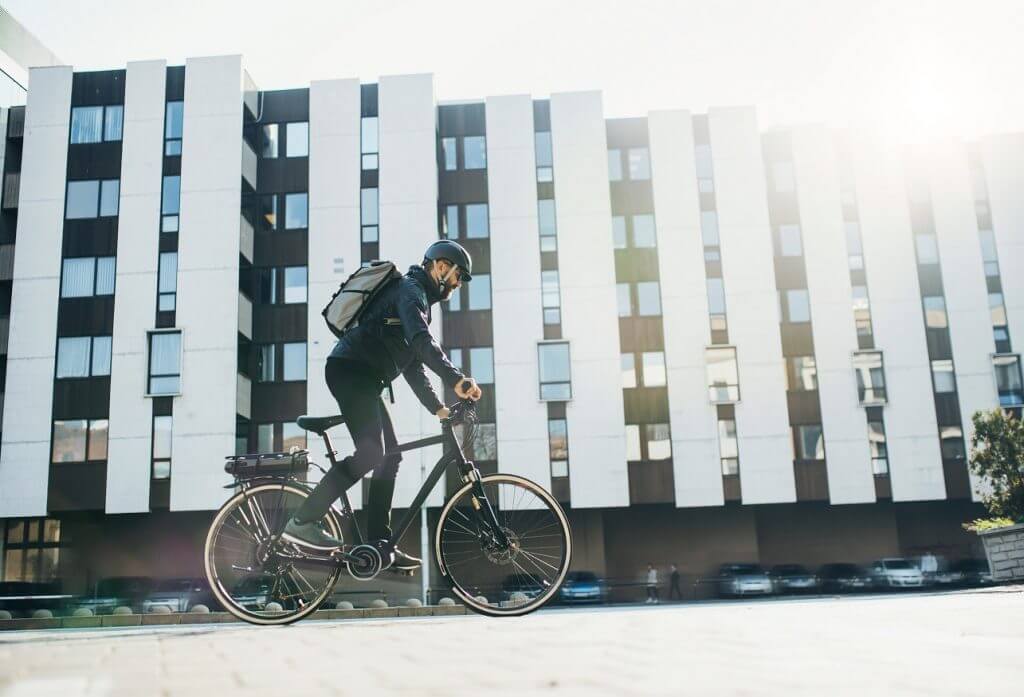 Ostatnio rząd opublikował górny limit programu "dojeżdżaj do pracy rowerem".
Wiele osób jest zorientowanych w tym temacie. Program ten pozwala pracownikom uzyskać nowy rower dzięki programowi pokrywania kosztów z wypłaty. Tak więc pracodawca pokrywa koszty, a pracownik co miesiąc spłaca je w ratach bezpośrednio z wynagrodzenia.
Rzeczywiście jest to coś, z czego skorzystało wielu moich kolegów z Osbornes Law i muszę przyznać, że z zazdrością przyglądam się ich nowym rowerom. Gdy przejeżdżają obok mnie każdego ranka, również myślę o ulepszeniu mojego starzejącego się pojazdu.
Stanowisko rządu może doprowadzić do wzrostu sprzedaży rowerów elektronicznych. Rowery elektroniczne lub rowery elektryczne to w zasadzie rowery z dołączoną baterią, która umożliwia kierowcy korzystanie z silnika elektrycznego za naciśnięciem jednego przycisku.
Koszt rowerów elektrycznych
Przyzwoite rowery elektryczne są zwykle wyceniane powyżej 1000 funtów, co pracodawcy wcześniej uważali jako górną granicę programu. Rząd mówi teraz, że pracownicy mogą kupować rowery o wartości ponad 1000 funtów.
Może to sprawić, że e-rowery będą atrakcyjne dla wielu osób, które chcą w ten sposób dojeżdżać do pracy, ale mogą sobie pozwolić na koszt ponad 1000 funtów z góry lub nie chciały samodzielnie pedałować. Osoby, które mieszkają daleko od miejsca pracy i uważają, że jazda na rowerze będzie zbyt długa, mogą uznać rower elektryczny za dobrą opcję. Użytkownicy mogą również zaoszczędzić na benzynie lub transporcie publicznym oraz zyskać trochę ruchu każdego dnia.
Obecnie to najlepszy czas, aby sprawdzić, czy istnieją jakieś szczególne zasady rządzące rowerami elektronicznymi. Czy są traktowane tak samo jak zwykłe motocykle? Czy ze względu na baterię są traktowane jak pojazd silnikowy?
Jak traktowane są rowery elektryczne?
Obowiązuje kilka dość prostych zasad:
Prędkość – e-motocykle są legalne tylko wtedy, gdy maksymalna prędkość wynosi do 15.5 mil na godzinę. Nie ma żadnych wymagań dotyczących posiadania ubezpieczenia, noszenia kasku (chociaż zawsze jest to pożądane) lub posiadania licencji. Jeśli e-rower może rozpędzić się do ponad 15.5 mil na godzinę, jest klasyfikowany jako motorower i w takim wypadku będziesz potrzebować licencji, ubezpieczenia, kasku motocyklowego oraz musisz opłacić podatek.
Moc – maksymalna moc wyjściowa silnika musi być ograniczona do 250 watów.
Wiek – aby jeździć na e-rowerze, musisz mieć ukończone 14 lat.
Pedały – rower elektryczny musi mieć pedały, które mogą go napędzać, a nie tylko poruszać się wyłącznie za pomocą silnika elektrycznego.
Jeśli e-rower spełnia wszystkie powyższe warunki, możesz jeździć tam, gdzie jeździsz zwykłym rowerem.