Długie Oczekiwania Na Przybycie Karetek Pogotowia
12 Nov 2022 | Barbara Wojno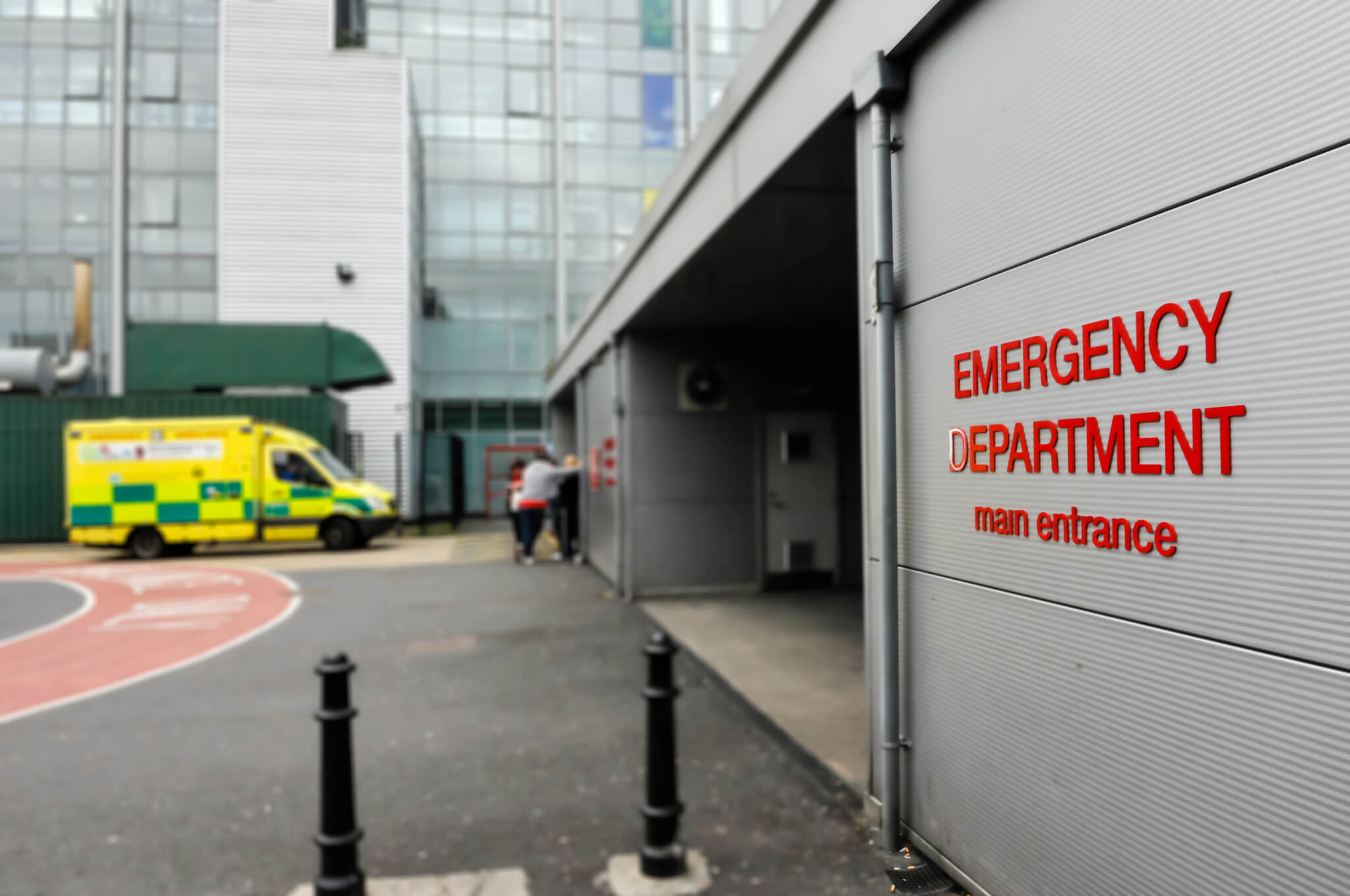 Healthcare Safety Investigation Branch (HSIB) stwierdził, że pacjenci mogą być narażeni na ryzyko dalszych obrażeń podczas oczekiwania na karetki pogotowia oraz na odpowiednią opiekę w szpitalach.
Oddziały ratunkowe często działają na pełnych obrotach. Opóźnienia w przenoszeniu pacjentów we właściwe miejsce mają wpływ zarówno na pacjentów, jak i personel, np. karetki muszą czekać na przeniesienie pacjenta na oddział ratunkowy, powodując efekt domina w czasie zabotrzebowań i wezwań karetki. Brak terminowego i odpowiedniego leczenia może prowadzić do pogorszenia stanu zdrowia niektórych pacjentów, a nawet śmierci. HSIB stwierdził, że dana osoba jest najbardziej zagrożona podczas oczekiwania na karetkę, zwłaszcza gdy czas oczekiwania się wydłuża. Oddziały ratunkowe w szpitalach często działają na pełnych obrotach i zauważono, że z tego powodu niektórzy pacjenci musieli być oceniani z tyłu i potrzeby prybycia karetki pogotowia.
Badanie koncentrowało się na systemie opieki zdrowotnej jako całości oraz na tym, jak każdy oddział może ułatwić przepływ pacjentów między poszczególnymi obszarami. Zarządzanie tym przepływem będzie miało znaczący wpływ na opiekę, jaką otrzyma pacjent, zwłaszcza przy zapewnieniu opieki nad pacjentem we właściwym obszarze. Stwierdzono na przykład, że wielu pacjentów z cukrzycą było leczonych na niewłaściwych oddziałach, co może być szkodliwe dla leczenia, jeśli personel oddziału nie jest zorientowany w planie opieki diabetologicznej pacjenta lub nie ma doświadczenia w pielęgniarstwie/opiece nad chorymi na cukrzycę.
HSIB zidentyfikował "lukę powietrzną", która polega na tym, że pacjent jest przenoszony między oddziałami i nie jest odpowiednio leczony we właściwym kierunku, co powoduje większe ryzyko obrażeń. Ten brak wytycznych był szczególnie widoczny przy przekazywaniu informacji między świadczeniodawcami opieki zdrowotnej a usługami opieki społecznej, takimi jak lokalne domy opieki. Na przykład, jeśli dom opieki nie jest przystosowany do przyjęcia pacjenta w weekend, jest prawdopodobne, że ten sam pacjent będzie wymagał ponownej hospitalizacji wkrótce po wypisaniu ze szpitala. Jest to oczywiście szkodliwe dla pacjenta i ma niekorzystny wpływ na przepływ pacjentów w szpitalach. Domy opieki mogą nie być w stanie przyjąć pacjentów wypisywanych ze szpitala, a szpital może być zmuszony do trzymania pacjenta w łóżku szpitalnym przez dłuższy czas niż przewidywano, co może skutkować niekorzystnymi problemami medycznymi, takimi jak odleżyny lub rozwój infekcji w szpitalu.
Możliwe rozwiązania
Aby temu zaradzić, sugeruje się, że głębsze relacje między pracownikami służby zdrowia i opieki społecznej, pomimo tego, że formalne są już na wczesnym etapie, będą miały rzeczywisty wpływ. Stwierdzono, że system z większym prawdopodobieństwem będzie działał lepiej z silniejszymi więzami interpersonalnymi między nimi.
Wdrażanie lepszego "całego systemu" we wszystkich obszarach prawdopodobnie umożliwi lepszą komunikację i transport pacjentów. Karetki starają się również zabierać tylko tych pacjentów, którzy potrzebują natychmiastowej potrzeby szpitala i przewóz karetką, aby spróbować i pomóc oddziałom ratunkowym, podczas gdy szpitale starają się zwiększyć pojemność swoich łóżek.
Wydawać by się mogło, że pogotowie ugina się pod naciskiem, jaki jest na nich wywierany, a to uniemożliwia załodze pogotowia sprawne i bezpieczne wykonywanie swoich obowiązków. Musi to z pewnością wywoływać niepokój i stres zarówno u osób pracujących w pogotowiu, jak i pacjentów wymagających ich opieki.
Skontaktuj Się Z Nami
Napisz Do Nas Wyślij do nas wiadomość, a my odpowiemy jak najszybciej!