Czy Mogę Złożyć Skargę W Związku Z Leczeniem, Które Nie Spełnia Norm?
22 Feb 2021 | Magdalena Knez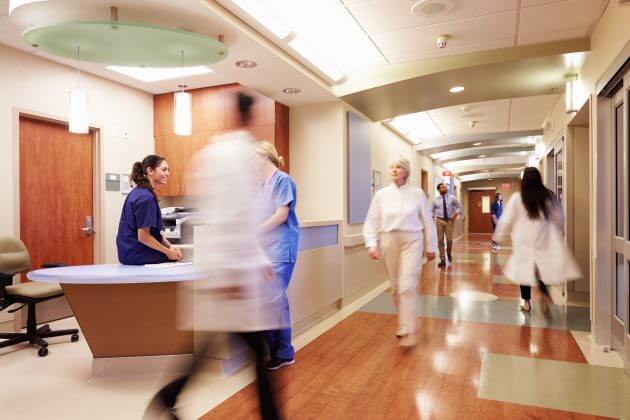 Większość ludzi ma pozytywne doświadczenia z lekarzami i jest zadowolona z otrzymanego leczenia. Jednak w niektórych przypadkach poziom opieki lekarskiej jest nie do zaakceptowania. Może to obejmować:
Błąd popełniony podczas operacji;
Brak diagnozy lub zła diagnoza;
Brak odpowiedniego skierowania lub kontynuacji leczenia;
przepisanie lub wydanie niewłaściwego leku lub niewłaściwej dawki;
Brak ostrzeżenia o ryzyku związanym z określonym leczeniem lub procedurą i uzyskania zgody na nie.
Jeśli uważasz, że nie otrzymałeś opieki, którą powinieneś, po pierwsze Twoim priorytetem powinno być zdrowie i zapewnienie dostępu do odpowiedniego leczenia.
Możesz również chcieć omówić lub złożyć skargę od lekarza prowadzącego.
Gdzie mogę złożyć skargę?
Pierwszą osobą jest lekarz prowadzący. Zwykle będzie to konsultant w szpitalu lub Twój lekarz rodzinny, jeśli byłeś leczony w okolicznej przychodni.
Powinieneś mieć możliwość skontaktowania się i omówienia swoich obaw osobiście lub przez telefon. Pracownik może wyjaśnić, jakie leczenie otrzymałeś lub dlaczego nie otrzymałeś oczekiwanego leczenia. Jednak wiele osób może uznać tę rozmowę za nieco onieśmielającą.
Kim jest PALS?
NHS PALS (Patient and Liaison Service) jest dostępny w większości szpitali NHS jako punkt kontaktowy dla pacjentów, ich rodzin i ich opiekunów. Twój lokalny szpital będzie miał do dyspozycji funkcjonariuszy PALS, którzy zaoferują poufną poradę, wsparcie i informacje w sprawach związanych ze zdrowiem.
https://www.nhs.uk/common-health-questions/nhs-services-and-treatments/what-is-pals-patient-advice-and-liaison-service/#:~:text=The%20Patient%20Advice%20and%20Liaison,PALS%20in%20your%20local%20hospital
PALS może udzielić Ci informacji na temat procedury składania skarg do NHS, jeśli chcesz rozważyć złożenie takiej skargi. Reklamacje należy składać w ciągu 12 miesięcy od zdarzenia, które Cię niepokoi.
Złożenie skargi często prowadzi do dochodzenia w sprawie incydentu. Może to zapobiec ponownemu popełnieniu podobnych błędów. Jednak skarga nie wymaga automatycznie od NHS zmiany procedur, więc najlepiej spodziewać się co najwyżej przeprosin.
Co jeśli chcę złożyć skargę w imieniu zmarłej osoby?
Możesz również złożyć skargę w imieniu zmarłego, jeśli masz wątpliwości co do leczenia, które osoba zmarła otrzymała w okresie poprzedzającym śmierć. NHS Trust nie może udzielić Ci żadnych prywatnych informacji o opiece nad pacjentem, chyba że wyraził on wcześniej na to zgodę. Obowiązek zachowania tajemnicy lekarskiej obowiązuje także po śmierci. Jednak prawo daje niektórym osobom dostęp do informacji medycznych zmarłego, jeśli są wyznaczonymi osobistymi przedstawicielami majątku zmarłego.
Co się stanie, jeśli skarga nie rozwiąże problemu?
Jeśli uważasz, że przeprosiny nie są wystarczającym zadośćuczynieniem za popełniony błąd, możesz zdecydować o wystąpieniu z roszczeniem o odszkodowanie finansowe. Dla wielu osób dochodzenie odszkodowania nie jest czymś, przez co chcą przechodzić, ale staje się koniecznością, ponieważ odniosły obrażenia, straty i szkody w wyniku błędu medycznego. Możesz samodzielnie dochodzić roszczeń z tytułu zaniedbania, jeśli masz powyżej 18 lat. Istnieje okres przedawnienia 3 lat od daty domniemanego zaniedbania lub 3 lat od dnia, w którym się o nim dowiedziałeś. Dlatego ważne jest aby jak najszybciej skonsultować się z prawnikiem, ponieważ prawo w tej dziedzinie jest skomplikowane.
Jeśli masz mniej niż 18 lat, osoba dorosła będzie musiała zasięgnąć porady prawnej w Twoim imieniu. Ostatecznym terminem dochodzenia roszczeń jest data Twoich 21 urodzin.
Przedstawiciele osoby zmarłej mogą również wystąpić z roszczeniem w imieniu swojego majątku. Roszczenie należy dochodzić w ciągu 3 lat od daty śmierci.
Ale to może nie być zaniedbanie.
Leczenie, które otrzymałeś, mogło nie być zadowalające, ale to nie znaczy, że było ono zaniedbaniem. Aby ubiegać się o odszkodowanie, musisz być w stanie je udowodnić. Oznacza to udowodnienie, że leczenie, które otrzymałeś, spadło poniżej standardów, które są uznawane za dopuszczalne przez odpowiedzialny organ lekarzy w tej dziedzinie oraz że niewystarczająca opieka bezpośrednio spowodowała lub pogorszyła Twoją chorobę lub obrażenia.
Konsultacja z prawnikiem, pomoże Ci dowiedzieć się, czy masz uzasadnione szanse na pomyślne spełnienie obu tych testów.
Jeśli rozważasz wniesienie roszczenia z tytułu zaniedbania medycznego, powinieneś wziąć pod uwagę, że zanim roszczenie zostanie zakończone, prawdopodobnie będzie trzeba wykonać kilka czynności, na przykład:
Dostarczenie dokumentacji medycznej swojemu prawnikowi, aby mógł ją przejrzeć i dokładnie ustalić, co mogło pójść nie tak w trakcie Twojego leczenia;
Uczestnictwo w spotkaniach z ekspertami medycznymi, które zostały zorganizowane przez Twojego prawnika;
Złożenie zeznań w związku z tym, co się stało i jaki to miało na Ciebie wpływ;
Rodzina, przyjaciele lub koledzy również mogą musieć złożyć zeznania, a jeśli występujesz z roszczeniem w imieniu osoby zmarłej, prawdopodobnie będziesz musiał złożyć oświadczenie;
Dostarczenie dowodów wszelkich strat finansowych, które poniosłeś, na przykład utraconych zarobków, jeśli byłeś niezdolny do pracy, kosztów leczenia, kosztów podróży, których w innym przypadku byś nie poniósł, oraz pomocy i sprzętu, który być może musiałbyś kupić;
Potencjalne spotkanie z adwokatem;
Być może będziesz musiał stawić się w sądzie, chociaż zdarza się to bardzo rzadko.
Chociaż dla wielu wniesienie roszczenia daje poczucie zamknięcia i zapewnia pewne zabezpieczenie finansowe, nie jest to droga dla wszystkich. Dla wielu osób złożenie formalnej skargi i uzyskanie satysfakcjonującej odpowiedzi wystarczy, aby umożliwić zamknięcie sprawy i ruszyć naprzód w swoim życiu.
Jeśli jednak chciałbyś uzyskać dalszą poradę dotyczącą leczenia, które Twoim zdaniem było nieodpowiednie lub niespełniające norm, dział zaniedbań medycznych w Osbornes może Ci pomóc i doradzić, czy istnieje możliwość ubiegania się o odszkodowanie