Chambers 2018 Rank Osbornes Law As A Leading Law Firm
13 Nov 2017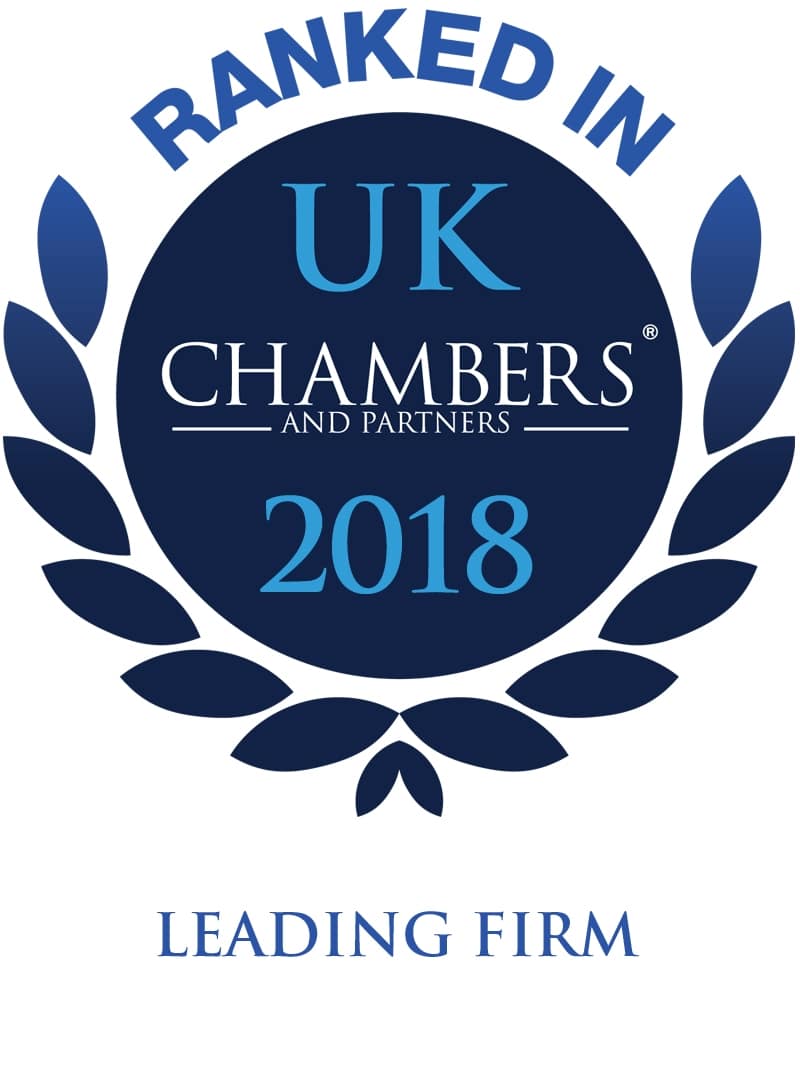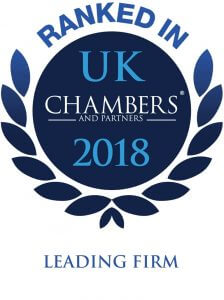 Osbornes Law is pleased to announce that it has once again been ranked as a recommended London law firm in the 2018 edition of the independent legal directory 'Chambers UK'.
The directory singled out the Personal Injury department for their "expertise in high-value and high-profile claims arising from child abuse cases, fatalities and severe head and spinal injuries". The team is praised for its "brilliant cadre of lawyers that are extremely accessible, friendly people and very professional."
Head of personal injury Stuart Kightley is described as "very knowledgeable and proactive with very good attention to detail". Stuart is particularly noted for his expertise in cases involving severe brain injury and fatal accident claims arising from construction and cycling incidents.
Head of Catastrophic Injury, Ben Posford, is described as being "particularly adept in catastrophic brain and spinal injuries including cauda equine syndrome claims". Sources also described him as "very thorough, extremely diligent and for treating clients with such sensitivity."
Stephanie Prior, head of Medical Negligence is noted for her "enormous attention to detail and great expertise".
Stephanie is also singled out for having a "huge amount of experience" in child abuse claims.
The firm's Family Law department was also ranked again as a "well-regarded family practice assisting clients with substantial matrimonial disputes and sensitive children proceedings." 
Partners in the department, Bridget Thompson, Lisa Pepper, Mark Freedman, and consultants Simone McGrath and Naomi Angell are ranked as recommended lawyers in the 2018 directory.
The directory singles out head of department Bridget Thompson for her strength in handling children law matters, noting that she is "really experienced and gets good results".
Naomi Angell, head of adoption and surrogacy, is described as "one of the country's foremost specialists in domestic and international adoption issues" and definitely knows her onions when it comes to matters involving bringing children into the country".
Mark Freedman's exceptional dedication to his clients is highlighted, with sources describing him as "a good thinker who always fights his client's corner."
Lisa Pepper is highlighted for her strong finance and private law children practice and is described as "sensible, approachable and no-nonsense." Sources say "you can have a disagreement with her without having a row; it's a proper dialogue."
Simone McGrath is lauded for her particular expertise in child abduction issues, with sources describing her as "extremely organised and hardworking", while also praising her "imaginative approach."
Also ranked once again as leading practice in the UK is the Housing  team at Osbornes who have "a lot of expertise in community care and housing and understand the vulnerabilities of homeless people" and are described as "brilliant and extremely willing to help."
Partner William Ford and Associate Manjit Mandair are especially praised in the directory.
William, is ranked as an up and coming partner with an "impressive track record" of handling a variety of cases. The directory praises him for being "completely on top of the law and a very good negotiator who gets the most for his clients."
Manjit Mandair, ranked as an associate to watch is considered "excellent on antisocial behaviour matters", and has significant experience representing vulnerable clients, particularly in unlawful eviction and disrepair cases.
In total 11 lawyers at Osbornes were recommended in the 2018 directory.
Bridget Thompson comments:
"We are delighted with the results achieved and comments received in the 2018 directory. Client care is an absolute priority for all at Osbornes and these results demonstrate that the entire firm continues to provide the highest standard of legal advice to all clients and provide a gold standard level of client care".
For more information about the 2018 directory or to speak with a lawyer about your legal matter call us on 0207 485 8811 or fill in an online form.