Tragiczny przypadek posocznicy błędnie zdiagnozowany jako grypa
14 Jan 2019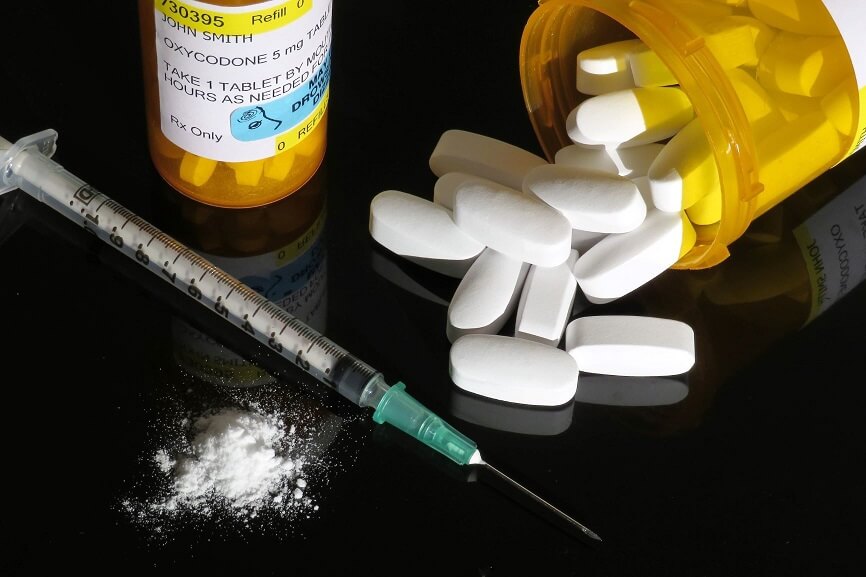 Zacznijmy od kilku słów na temat obecnego sezonu grypowego w Wielkiej Brytanii. W chwili obecnej w mediach związanych z medycyną głośno jest o tzw. "australijskiej grypie". Według BBC, nazwano tę grypę australijską, ponieważ powoduje ją ten sam szczep wirusa, który doprowadził do najgorszego od prawie dekady sezonu grypowego w Australii. Podczas sezonu zimowego w Australii w 2017 r. liczba osób narzekających na objawy grypopodobne była dwa i pół razy większa niż rok wcześniej, twierdzi profesor Peter Collignon z Australian National University's Medical School.
Sezony grypowy w Anglii
---
Szczepem wirusa, który przyczynił się do epidemii australijskiej grypy jest wirus H3N2, rodzaj wirusa grypy typu A. Oprócz H3N2, inne rodzaje wirusa grypy, takie jak grypa typu B i C, występują obecnie w Wielkiej Brytanii. Wirus grypy typu A ma tendencję do powodowania cięższego przebiegu choroby niż typy B i C. Rzecz jasna każdy szczep wirusa grypy może być groźny, szczególnie dla osób starszych, które zwykle mają dodatkowe problemy zdrowotne, takie jak niewydolność serca lub cukrzycę. Inne grupy pacjentów zagrożone ciężkimi objawami grypy to małe dzieci i kobiety w ciąży. Typowe objawy grypy mogą obejmować:
Wysoką temperaturę
Ogólne bóle mięśni, a ponadto ból gardła, głowy, ucha oraz brzucha
Kaszel
Zmęczenie
Nudności i wymioty
Według raportu zamieszczonego w gazecie The Telegraph obecnie około 4 milionów osób w samej Anglii cierpi na objawy grypopodobne. Jednak John Oxford, profesor wirusologii na University of London, jest zdania, że w Wielkiej Brytanii nie wybuchła jeszcze poważna epidemia australijskiej grypy, mimo że liczba zgonów związanych z grypą i liczba przyjęć do szpitali wynosi obecnie dwukrotnie więcej niż w roku ubiegłym. Powodem jest to, że różne typy wirusa grypy są ujęte w statystykach, a nie tylko H3N2. Profesor Oxford wyjaśnia, że o ile obecnie nie ma oznak epidemii grypy australijskiej, nie jest w stanie przewidzieć, jak sytuacja będzie wyglądać w ciągu najbliższych kilku tygodni. Profesor doradza, że szczepionka przeciw grypie pozostaje najlepszą formą obrony przeciwko rozprzestrzenianiu się choroby, pomimo pewnych doniesień, że szczepionka nie jest równie skuteczna u osób starszych jak w porównaniu z innymi grupami pacjentów.
Przypadki śmiertelne grypy
---
Niestety, nawet w XXI wieku ludzie umierają z powodu grypy. Ostatnio gazety doniosły, że nastoletnia uczennica ze Szkocji zmarła, gdy jej infekcja wirusem grypy przekształciła się w
zapalenie płuc. W takich przypadkach wirus grypy osłabia układ odpornościowy, pozostawiając organizm podatny na wtórne infekcje bakteryjne, które mogą przekształcić się w zapalenie płuc lub posocznicę. Jednak zdarzają się również przypadki śmiertelne, gdy objawy chorobowe są nieprawidłowo przypisywane grypie.
Błędna diagnoza grypy i możliwe zaniedbanie medyczne.
---
Ze względu na wzrost zachorowań na grypę w okresie zimowym, zdarza się, że osoby cierpiące na inne schorzenia są błędnie zdiagnozowane z grypą. Według doniesień z Washington Post, 12-letnia kalifornijska dziewczynka o imieniu Alyssa wróciła ze szkoły tuż przed Bożym Narodzeniem, narzekając na złe samopoczucie. Kiedy poszła do lekarza, lekarz powiedział jej, że ma grypę. Ta diagnoza była nieprawidłowa. W rzeczywistości cierpiała na infekcję bakteryjną, która szybko rozprzestrzeniła się w jej krwioobiegu, powodując posocznicę. Zmarła 4 dni później z powodu niewydolności wielonarządowej.
Być może najbardziej szokującym aspektem tej sprawy jest to, że Alyssę można było prawidłowo zdiagnozować za pomocą prostych badań krwi i jej skuteczne leczenie antybiotykami byłoby równie proste. Zamiast tego została odesłana do domu z tabletkami przeciwbólowymi i zaleceniem odpoczynku przez tydzień. Niewłaściwe rozpoznanie grypy spowodowało, że straciła życie, a jej rodzina straciła ukochaną córkę i siostrę. Jej śmierci można było na pewno uniknąć.
Ta tragiczna historia przypomina przypadek Charlotte Hartey z Wielkiej Brytanii, którą w 2009 roku nieprawidłowo zdiagnozowano ze "świńską grypą". Zamiast tego, podobnie jak Alyssa, cierpiała na infekcję bakteryjną, która nieleczona zaledwie 6 dni po chorobie spowodowała śmierć dziewczynki. W raporcie BBC cytuje patologa, dr Scotta, który w trakcie śledztwa w sprawie jej śmierci, powiedział: "Z właściwą diagnozą, prawidłowymi antybiotykami oraz prawidłową i odpowiednio wcześnie podaną dawką, wynik mógł być inny". Oczywiście, przedwczesna śmierć Charlotte była możliwa do uniknięcia.
Możliwe zaniedbanie medyczne
---
Po śmierci Charlotte jej rodzina założyła fundację ku jej pamięci, której celem jest wspieranie projektów społeczności młodzieżowej. Fundacja stara się również nagłośnić przypadek Charlotte, aby tym samym uświadomić ogółowi społeczeństwa, jak i społeczności medycznej, że tego rodzaju przypadki mają miejsce. Rodzina Alyssy nadal stara się podnieść po jej stracie. Do tej pory rodzina nie podjęła żadnych kroków prawnych, ale może to zrobić w przyszłości. Do tego czasu wykorzystują historię Alyssy, aby zachęcić innych rodziców do zadawania pytań, gdy ich własne dziecko zostaje zdiagnozowane z grypą – tak na wszelki wypadek.
Kancelaria Osbornes Law dba o to, jak traktowani są pacjenci zarówno przez personel medyczny w szpitalu, jak i ze strony prywatnych usług zdrowotnych. Jeśli uważasz, że opieka, którą otrzymałeś Ty lub osoba bliska nie spełniała standardów oczekiwanych od kompetentnego profesjonalisty, prosimy o kontakt z naszym Partnerem i specjalistką ds. zaniedbań medycznych panią Stephanie Prior pod numerem telefonu: 020 7681 8671.