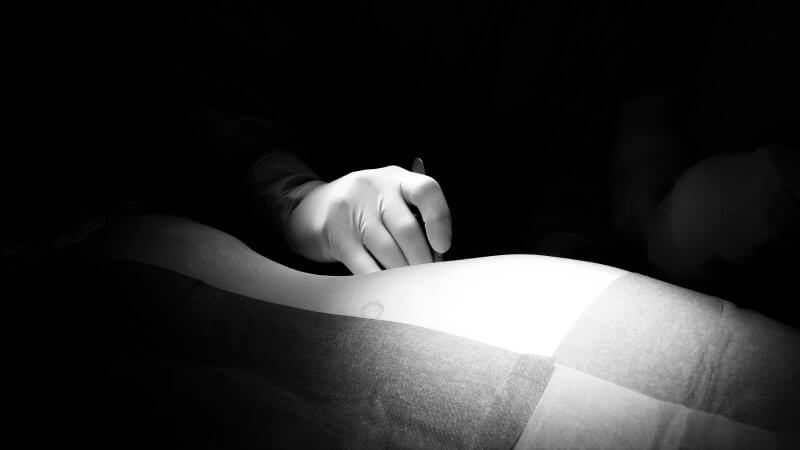 Powód przeciwko Royal Free London NHS Trust
Osbornes osiągnęli ugodę w imieniu powoda, który wszczął postępowanie przeciwko NHS Trust w związku z niedbałą opieką udzieloną mu podczas przeszczepu nerki w 2018 roku.
Tło Sprawy:
Powód, zawodowy sportowiec, urodził się z zespołem Alporta, chorobą genetyczną odziedziczoną po matce; charakteryzuje się chorobą nerek, utratą słuchu i wadami wzroku.
W 2018 r. powód potrzebował przeszczepu nerki z powodu niewydolności nerek, a jego 41-letni ojciec został zidentyfikowany jako odpowiednik. Powód przeszedł przeszczep nerki nerką od ojca.
Podczas przeszczepu nerki zawsze występuje krótki okres, w którym nerka jest pozbawiona krwi i narażona na postępujące uszkodzenie. Ryzyko jest wysokie, gdy nerka jest ciepła, ponieważ problem pozostaje w tym czasie aktywny metabolicznie. Aby zminimalizować to ryzyko, nerkę należy szybko schłodzić, aby zmniejszyć aktywność metaboliczną i zachować funkcję.
Jednak u ojca powoda zdiagnozowano anemię sierpowatokrwinkową i zimne aglutyniny, co naraża nerkę na wysokie ryzyko uszkodzenia podczas przeszczepu. W przypadku pacjentów z tym zespołem po usunięciu nerki należy ją poddać perfuzji dużymi objętościami ciepłego płynu perfuzyjnego w celu usunięcia krwi dawcy, a tym samym wszystkich zimnych aglutynin. Następnie należy go schłodzić w konwencjonalny sposób.
W tym przypadku jeden z operujących chirurgów był świadomy obecności przeciwciał reaktywnych na zimno u ojca, ale nie przewidział, że będzie to miało szkodliwy wpływ na przeszczep. Nie jest jasne, czy obaj chirurdzy byli świadomi stanu ojca. Chirurdzy nie przepłukali nerki ojca ciepłą wodą; zamiast tego natychmiast schładza nerkę po wyjęciu jej z organizmu.
Nerka nie funkcjonowała po operacji, a Powód został poinformowany, że gdyby wiedział o działaniu antyaglutyniny reaktywnej na zimno, najpierw wykonałby płukanie ciepłym, a następnie zimną wodą.
Powód wymagał kolejnego przeszczepu nerki od żywego dawcy, który ostatecznie odbył się pod koniec grudnia 2020 r.
W wyniku nieudanej operacji Powód miał przerwę w karierze sportowej i do połowy 2019 roku byłby w stanie wrócić do pełnej sprawności. Nie wymagałby dodatkowego leczenia, w tym konieczności ponownego przeszczepu. Nie doznałby również przewidywanego skrócenia oczekiwanej długości życia.
Procedura
W maju 2021 roku pozwana została wysłana do pozwanej.
Zarzuty wobec Trustu obejmowały między innymi:
Brak ostrzeżenia powoda o chorobach krwi jego ojca
Brak omówienia obecności zimnych aglutynin dawcy i cechy anemii sierpowatej z konsultantem hematologiem przed przeszczepieniem.
Nieuwzględnienie lub ograniczenie ryzyka aglutynacji i hemolizy związanych odpowiednio z zimnymi aglutyninami dawcy i cechą anemii sierpowatej lub ostrzeżenia ojca lub wnioskodawcy o możliwości związanych z tym powikłań
W styczniu 2022 r. otrzymano list z odpowiedzią od pozwanego. Trust przyznał, że zespół nefrologów nie przeprowadził dyskusji na temat obecności zimnych aglutynin we krwi ojca z oddziałem hematologii. Przyznali, że gdyby taka dyskusja miała miejsce, doprowadziłoby to do zmiany konwencjonalnej metody perfuzji (tj. Nerka dawcy zostałaby najpierw poddana perfuzji w ciepłym płynie). To z kolei pozwoliłoby uniknąć nieudanego przeszczepu nerki.
Po przyjęciu odpowiedzialności przez Trust, pozwany złożył ofertę w wysokości 140 000 funtów. Osbornes przedstawił kontrofertę w wysokości 165 000 funtów, a następnie pozwany przedstawił kontrofertę w wysokości 160 000 funtów plus rozsądne koszty, którą powód zaakceptował.
Powód był zadowolony z wyniku, który, miejmy nadzieję, zrekompensuje lata jego kariery utracone z powodu złego stanu zdrowia i wpływ, jaki wywarło to na jego dalszą karierę.
Skontaktuj Się Z Nami
Napisz Do Nas Wyślij do nas wiadomość, a my odpowiemy jak najszybciej!