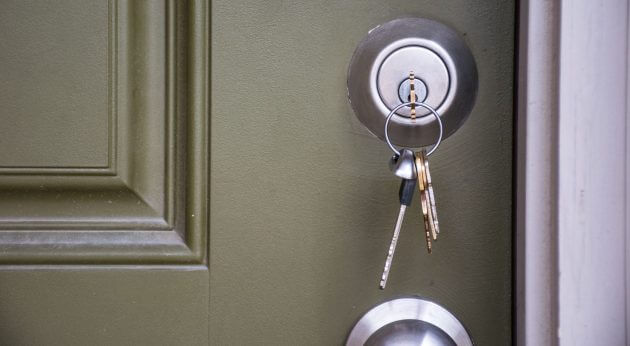 Wypadki są główną przyczyną śmierci, obrażeń i kalectwa, a według Królewskiego Towarzystwa Zapobiegania Wypadkom (ROSPA) dom jest najczęstszym miejscem wypadku. W Wielkiej Brytanii co roku dochodzi do około 6000 zgonów, co jest ogromną liczbą jeśli chodzi o wypadki w domach. Co więcej, prawie 3 miliony ludzi odwiedza oddział ratunkowy w celu uzyskania pomocy po wypadku w domu.
Co kwalifikuje się jako wypadek w domu i jakie są najczęstsze urazy? Czy możesz ubiegać się o odszkodowanie za wypadek w domu? W tym artykule omówiono te pytania i inne kwestie związane z wypadkami w domu.
Co kwalifikuje się jako wypadek w domu?
Chociaż istnieje wiele definicji terminu "wypadek", Światowa Organizacja Zdrowia definiuje go jako zdarzenie, "które zachodzi w sposób niezamierzony i powoduje fizyczne i psychiczne uszkodzenia przez nagłą siłę zewnętrzną". Za wypadki w domu można uznać te, które mają miejsce w domu lub w bezpośrednim sąsiedztwie nieruchomości, takiej jak ogród, podjazd, podwórko lub część wspólna, taka jak klatka schodowa. Według statystyk ROSPA, dzieci w wieku poniżej pięciu lat i osoby w wieku powyżej 65 lat są najbardziej narażone na wypadek w domu.
Trudno byłoby znaleźć gospodarstwo domowe w Wielkiej Brytanii, w którym nie wydarzył się wypadek. Niektóre z ostatnich przykładów opisywanych w prasie to tragiczny incydent, w którym budowniczy zginął, kiedy upadł w domu, uderzając głową o betonową podłogę; oraz przypadek pracownika, który doznał poparzeń w następstwie wypadku w ogrodzie.
Jakie wypadki są częste w domu?
W domu czujemy się bardziej zrelaksowani i często nie dostrzegamy ryzyka związanego z codziennymi sytuacjami. Na przykład, według prezesa College of Emergency Medicine, " bardziej prawdopodobne jest, że umrzesz, usuwając świąteczne lampki z poddasza lub próbując naprawić wadliwą wtyczkę lub przewód elastyczny, niż elektryk na placu budowy ". [3]
Kontynuując: "Ludzie myślą, że kuchnia jest najniebezpieczniejszym pomieszczeniem w domu, ale tak naprawdę jest to salon", w którym dzieci parzą się od gorącej herbaty, ludzie potykają się o dywaniki i dochodzi do oparzeń w wyniku pożarów. Wskazuje również na majsterkowanie jako główną przyczynę urazów, w tym spowodowanych wiertłami i piłami łańcuchowymi, a także upadkami z drabin. Nic dziwnego, że wzrost liczby posiadanych trampolin domowych doprowadził do wzrostu liczby związanych z tym obrażeń.
Ogólnie rzecz biorąc, poślizgnięcia, potknięcia, upadki i wypadki związane z majsterkowaniem to najczęstsze wypadki w domu, które powodują szeroki zakres urazów, w tym urazy głowy i wstrząsy, otwarte rany i złamania. Ponadto należy wziąć pod uwagę, że obrażenia fizyczne spowodowane przypadkowym urazem często powodują długotrwałe uszkodzenie psychiczne.
Jak radzić sobie z kontuzją w domu
Łagodne urazy, takie jak siniaki i powierzchowne skaleczenia, można z łatwością leczyć w domu przy pomocy prostej pierwszej pomocy. Jednak cięższe obrażenia mogą wymagać wizyty u lekarza rodzinnego lub na lokalnym oddziale ratunkowym. Nawet pozornie błahe kontuzje, takie jak u dzieci wbicie klocków lego w nos, mogą powodować komplikacje, takie jak infekcja, dlatego zwykle lepiej jest zachować ostrożność i zasięgnąć porady lekarza.
Czy mogę ubiegać się o odszkodowanie za wypadek w domu?
Jeśli doznałeś obrażeń w wyniku wypadku w domu, możesz ubiegać się o odszkodowanie od wynajmującego, który powinien mieć następujące ubezpieczenie na pokrycie roszczenia:
Najemca może dochodzić roszczeń od wynajmującego za wypadek, który wydarzył się na jego terenie, jeżeli właściciel wiedział lub powinien był wiedzieć o wadzie, która spowodowała wypadek i powinien był to naprawić.
W przypadku obszarów ogólnodostępnych, takich jak klatki schodowe, wynajmujący jest zobowiązany do utrzymania ich w standardzie, który jest w miarę bezpieczny, więc jeśli właściciel tego nie zrobi, a awaria doprowadzi do wypadku, mogą również istnieć podstawy do żądania odszkodowania.
W przypadku wypadków spowodowanych przez wadliwy sprzęt lub urządzenia, można dochodzić roszczeń wobec producenta w takich okolicznościach, jak:
Porażenie prądem, jeśli produkt, który spowodował porażenie, ma wadliwą konstrukcję.
Uraz spowodowany przez produkt, który nie został prawidłowo oznaczony ostrzeżeniami dotyczącymi bezpiecznego użytkowania.
Uraz spowodowany wadą spowodowaną problemem wynikającym z procesu produkcyjnego.
Wczesne badanie wypadków w domu.
W przypadku każdego wypadku ważne jest, aby zostały one w pełni zbadane, tak wcześnie, jak to możliwe, gdy wspomnienia są świeże, aby zapewnić, że wszelkie kluczowe dowody na poparcie roszczenia zostaną zachowane. Twoje szybkie działanie może pomóc w zapewnieniu ci odszkodowania i wsparcia, na które zasługujesz.