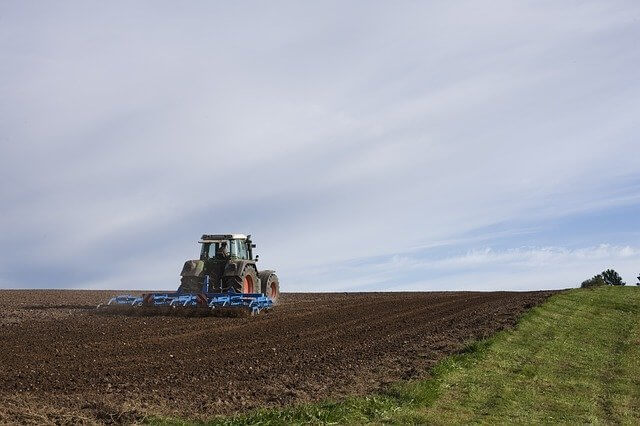 Według Health and Safety Executive, w ciągu ostatnich 10 lat prawie jedna osoba tygodniowo ginęła w bezpośrednim wyniku prac rolniczych, a wiele innych odniosło poważne obrażenia. Oczywiste jest, że praca w rolnictwie w Wielkiej Brytanii jest niebezpieczna. Chociaż tylko 1 na 100 pracowników jest zatrudniony w rolnictwie, przyczynia się to do 1 na 5 śmiertelnych obrażeń związanych z pracą. Wypadek w rolnictwie może przydarzyć się każdemu.
Najczęstsze przyczyny śmierci to:
Uderzenie przez poruszający się lub spadający przedmiot, w tym maszyny i pojazdy
Spada
Uduszenie lub utonięcie
Uraz przez zwierzę.
Dopiero niedawno 30-letni mężczyzna zginął w wypadku z maszyną na farmie w hrabstwie Armagh, a w hrabstwie Kilkenny 60-letni mężczyzna zginął podczas naprawy kombajnu.
Oprócz zgonów urazy inne niż śmiertelne mogą być spowodowane przez wiele różnych czynników, w tym wdychanie pyłu, obchodzenie się z chemikaliami, narażenie na hałas i wibracje oraz podnoszenie ciężkich ładunków, a także pracę w ekstremalnie wysokich lub niskich temperaturach oraz długotrwałe ekspozycja na słońce.
Samotna praca
Samotni pracownicy to ci, którzy pracują samodzielnie, bez ścisłego nadzoru. Doświadczają takich samych zagrożeń jak inni pracownicy, ale są bardziej narażeni, ponieważ pomoc innych zwykle nie jest w pobliżu, gdyby wydarzyło się coś nieprzewidzianego.
W jednym z opublikowanych przypadków doświadczony przewoźnik dużych bel słomy został zabity, gdy stos bel spadł na niego. Ponieważ był sam, jego rodzina nigdy nie dowie się dokładnie, jak doszło do wypadku.
Najwyraźniej samotni pracownicy są bardziej narażeni na doznanie krzywdy w wyniku nagłej choroby lub wypadku, kradzieży i przemocy ze strony intruzów. . Zagrożenia te należy w jak największym stopniu ograniczyć, stosując odpowiednie przepisy dotyczące zdrowia i bezpieczeństwa. Technologie, takie jak telefony komórkowe i technologia GPS, w ostatnich latach zapewniły samotnym pracownikom pewne poczucie otuchy i ochrony. Zasoby te nie zwalniają jednak pracodawcy z obowiązku zapewnienia bezpiecznego środowiska pracy swoim samotnym pracownikom.
Potencjalne zagrożenia podczas zbioru i pakowania owoców
Podobnie jak w przypadku rolnictwa i samotnej pracy, zbiór i pakowanie owoców niesie ze sobą ryzyko dla zdrowia i bezpieczeństwa pracowników. Zagrożenia obejmują:
Mechaniczne – maszyny, takie jak traktory i drabiny hydrauliczne oraz narzędzia ręczne, takie jak pistolety do przycinania na sprężone powietrzeair
Biologiczne – reakcje alergiczne pleśni i soków owocowych
Chemiczny – insektycydy, fungicydy i herbicydy
Kable elektryczne – zasilające
Inne – ekspozycja na słońce, schylanie się i podnoszenie, hałas, zmęczenie.
Prawo BHP
Zgodnie z prawem pracodawcy mają obowiązek chronić pracowników i inne osoby, które mogą wejść na ich własność. Częścią tego procesu ochrony jest przeprowadzenie oceny ryzyka, która służy do identyfikacji i oceny potencjalnych zagrożeń oraz podjęcia działań w celu zmniejszenia ryzyka. Prawo jest egzekwowane przez organy wykonawcze ds. bezpieczeństwa i higieny pracy oraz władze lokalne. Co więcej, nieprzestrzeganie przepisów może prowadzić do wniesienia oskarżenia.
Na przykład w tym roku firma rolnicza w Kent otrzymała rozkaz zapłaty ponad 35 000 funtów po tym, jak pracownik został zmiażdżony na śmierć przez spadającą betonową belkę. Dochodzenie przeprowadzone przez Dyrektora ds. Bezpieczeństwa i Higieny Pracy wykazało, że pracownicy nie zostali odpowiednio przeszkoleni, a praca nie została odpowiednio zaplanowana. . Firma przyznała się do złamania ustawy o bezpieczeństwie i higienie pracy z 1974 r.
Inspektor HSE powiedział: "Ten tragiczny incydent doprowadził do możliwej do uniknięcia śmierci wieloletniego pracownika. Można było łatwo temu zapobiec. Osoby kontrolujące pracę są odpowiedzialne za opracowanie bezpiecznych metod pracy i zapewnienie niezbędnych informacji, instrukcji i szkoleń swoim pracownikom".
Ranny podczas pracy na farmie
Jeśli zostałeś ranny w pracy w wyniku zaniedbania pracodawcy, możesz ubiegać się o odszkodowanie. Przyznane odszkodowanie pokryje ból i cierpienie oraz wszelkie straty finansowe. Rozumiem, że niektórym ludziom może być emocjonalnie trudne dochodzenie roszczeń przeciwko swojemu pracodawcy, nawet jeśli mają do tego prawo. Należy jednak pamiętać, że zgodnie z prawem pracodawcy zazwyczaj posiadają Ubezpieczenie Odpowiedzialności Cywilnej Pracodawców, od którego wnoszone są roszczenia odszkodowawcze. Oznacza to, że występujesz przeciwko firmie ubezpieczeniowej, a nie swojemu pracodawcy osobiście.