Record rankings for Osbornes Law in Chambers UK 2023
24 Oct 2022 | Mark Freedman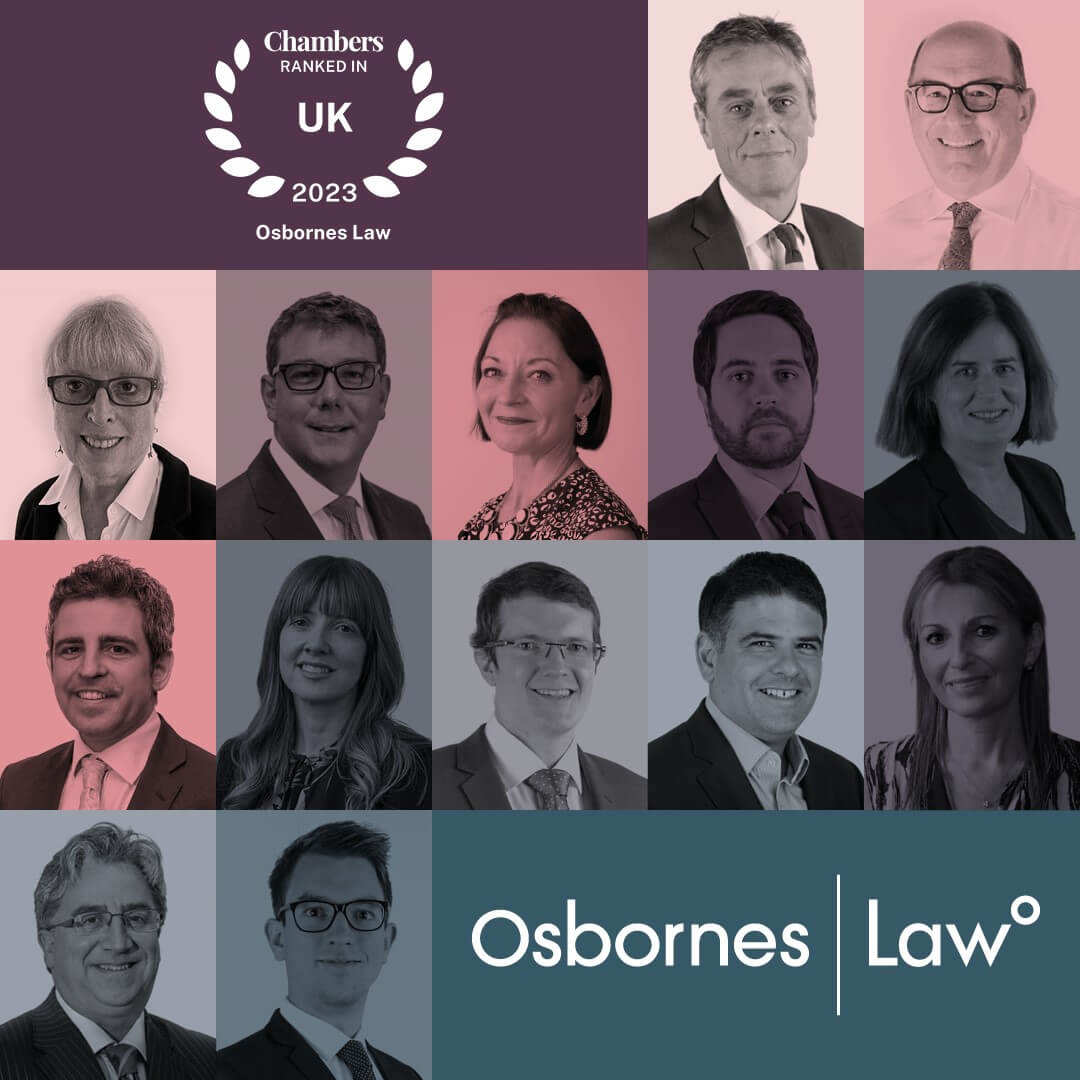 Chambers UK 2023 has been released and Osbornes Law features once again, ranked as a leading law firm in London and the UK.
Following a six-month research period which includes interviews with hundreds of lawyers, Chambers has ranked the top law firms and lawyers in the UK in seventy-eight areas of law.
The 2023 rankings saw Osbornes Law achieve a record number of ranked practice areas and lawyers feature in the directory. The firm has now appeared in the directory for over fifteen years.
Osbornes Law is ranked as a leading law firm in London for family HNW divorce and financial settlements, children protection and arrangements, family mediation, medical negligence, and personal injury claims. The firm is also ranked as a leading law firm in the UK for social housing advice and in the category of administrative and public law, where the firm is noted for representing clients in high profile judicial review cases.
Fourteen of the firm's lawyers are also featured in the 2023 guide as leading individuals. This means that over the course of the research period they have been singled out for the quality of advice, knowledge and client care delivered.
Partner and specialist divorce lawyer, Mark Freedman, comments:
"We are incredibly proud of the fourteen individuals who have been recognised by Chambers. These lawyers are experienced lawyers who play a role in leading and supervising other lawyers in their respective departments. That being the case, all our lawyers benefit from this experience and foresight, enabling them to pass this on to their clients."
Managing partner of Osbornes, Stuart Kightley added:
"These results are a testament to the hard work and dedication of all at Osbornes. The feedback received highlights the high quality of advice and care that our clients receive from across the firm."
In September, the firm was also ranked as a leading law firm in The Legal 500 2023 and has been shortlisted at the Personal Injury Awards 2022 in the category of Catastrophic Injury Team of the Year. The family department are also finalists at the Family Law Awards 2022 and will find out in November if they have been chosen as Family Law Firm of the Year in London.
"Osbornes are always very good at dealing with complex cases. They are a very knowledgeable and experienced team."

"The firm has the ability to handle the most sophisticated and complex matters."

"Osbornes is always client-focused and works tirelessly to obtain the best outcomes."
Contact us today
Email us Send us an email and we'll get back to you